Every week CBD's Editor in Chief Pete DeCourcy asks the question and the crew (and special guests) give their answers, we'll be doing this for 52 weeks. Tip of the hat goes to the gang at Scans_Daily for the inspiration.
Chris Owen (Professor of Comic Books History at Hamilton's Mohawk College and host of The Comic Culture Radio Show.)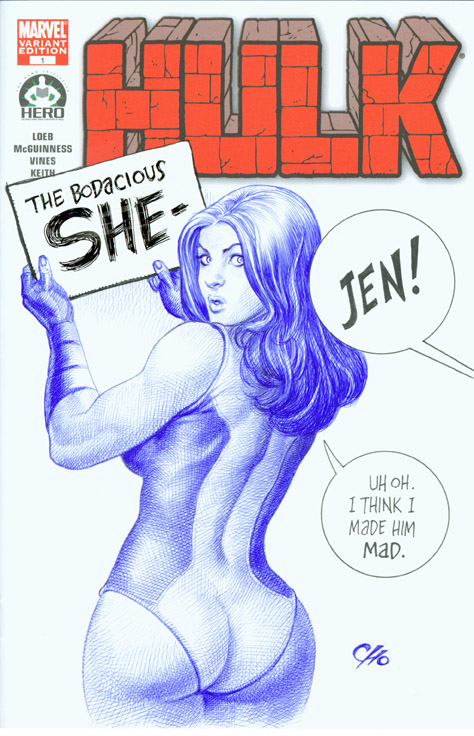 Although there are a number of artists out today that I think are extremely talented, Frank Cho still seems to come to mind as my favorite. He is almost TOO talented. His line work is absolutely incredible. He knows his anatomy and can draw facial expressions well. However he also can divulge into his cartoon style that is (now rarely) seen in his Liberty Meadows comic strip. He can paint well, and he can draw just about anything.  I would have to say that he is my favorite artist working in comics today.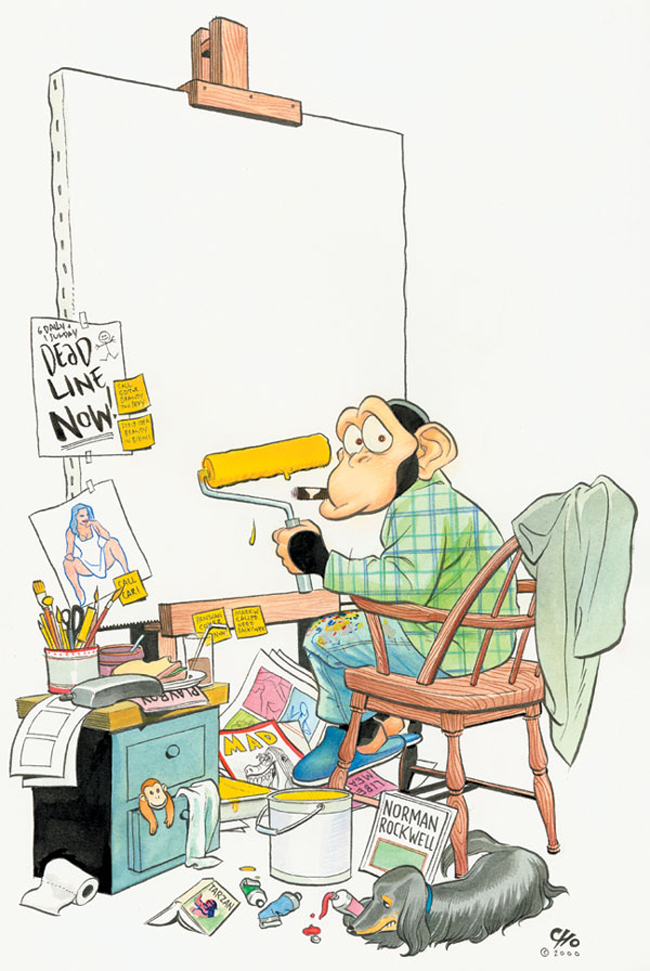 Anthony Falcone (Writer of Whosoever Holds This Hammer)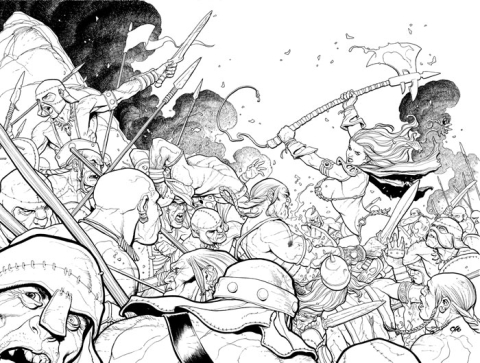 Franco Cho can draw just about anything. But he only draws one. Well, two actually.
Chris Howard (From Egesta Comics, one of the masterminds behind the fan favourite webcomic series Dressed For Success)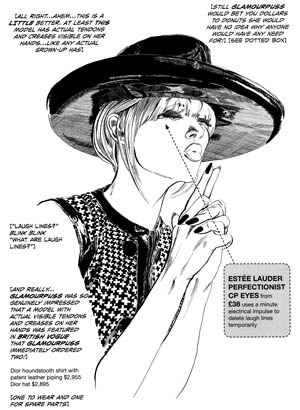 Arrg, favourite again! But I want to plug so many names! Fine, then I'm going to stick with an easy one for me and say Dave Sim. Cerebus may be over, but have you looked at Glamourpuss? Part fashion satire, part history of comics, it's all beautiful to look at. If you manage to see his earliest work that he's sharing via the Cerebus archives and see how much he's evolved over the years it's incredible. I love Dave's work, but also how inspiring his body of work is.
Scott VanderPloeg (writer of CBD's Bound Together column; his ramblings can be found blogged at  eBabble. )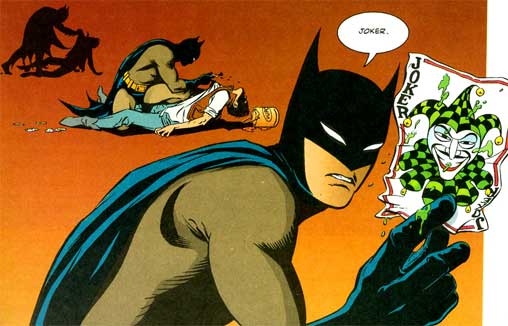 Steve Rude is the greatest working comic artist today.  He has a timeless style that harkens back to the 1960s: clean lines, just enough ink to make his point.  He's able to draw with practically all mediums: pencil, ink, marker, watercolour, charcoal, you name it.  While Steve's published comic work has been thin lately he has a booming sketch business that showcases his range and ability to draw any character well.
Shelley Smarz (Comic Book Daily's resident Comic Book Goddess):
My favourite artist (at this second) is Joëlle Jones. I loved her art for Token (from the now defunct Minx/DC line of graphic novels for teen girls), which led me to read 12 Reasons Why I Love Her (Oni Press) and Spell Checkers (Oni Press). She's currently doing the art for the Janet and Alex Evanovich's Troublemaker (Dark Horse) series.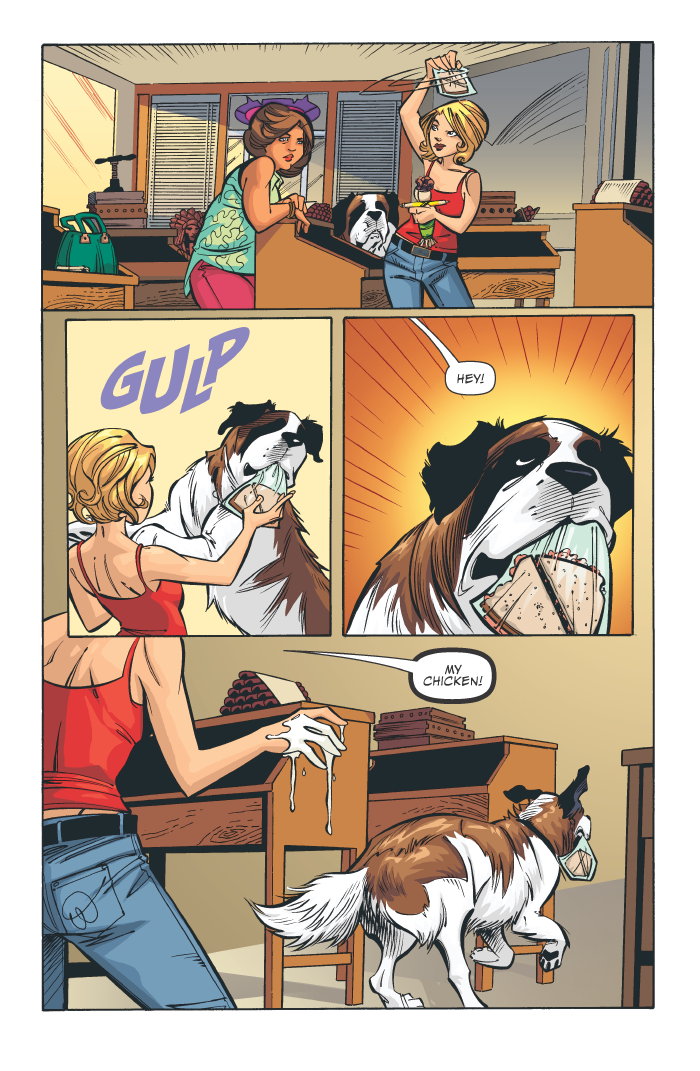 Why? She's just awesome. And, there's something so attractive about the way she draws women (usually what first attracts me to an artist, see also: Darwyn Cooke).
Well, that's it for this week. Check Back next Wednesday for another question. Feel free to sound off on your favourite female comic character below.