Every week CBD's Editor in Chief Pete DeCourcy asks the question and the crew (and special guests) give their answers, we'll be doing this for 52 weeks. Tip of the hat goes to the gang at Scans_Daily for the inspiration.
Today's Question: "What's The Scariest Comic You've Ever Read."
Shelley Smarz (Comic Book Daily's resident Comic Book Goddess)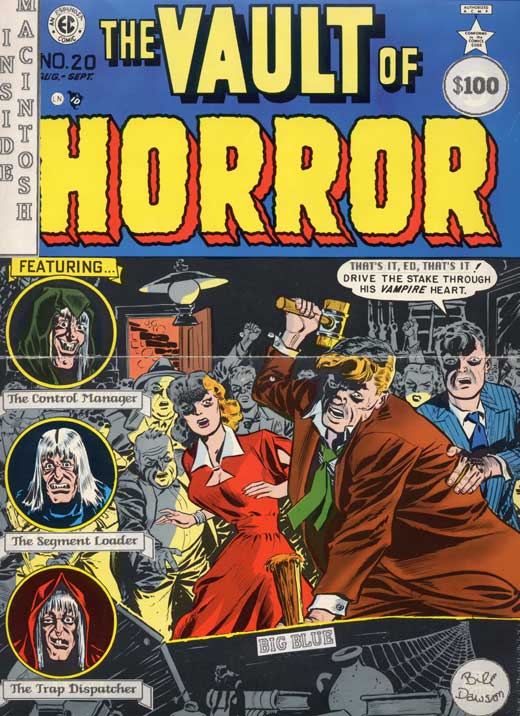 The Vault of Horror. The hopelessness (and helplessness) of the protagonists' fates always spooked me because the audience knew that the protagonist would end up suffering in the end – whether in this life or the next. But it wasn't just the suffering; it was that terrifying realization that no matter how much you ran or how hard you fought against your fate that it would always catch up to you. The awareness that you're about to die (usually in the gruesomest way possible) and that there's nothing you can do to stop it is what's absolutely chilling about these books.
David Diep (News Editor, Part time Comic Shoppe Employee, All Time Sexual Dynamo)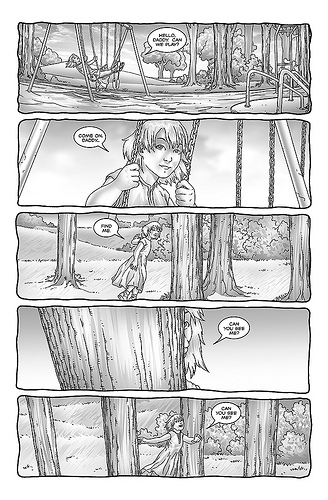 Scariest comic I ever read has to be Scars by Warren Ellis. It's not even meant to be a scary comic, it's a crime comic that borders on horror because of the subject matter. It's pretty much about a cop that is tracking down a child killing serial killer. But the writing and the art is chilling and makes you want to turn away from what you are seeing but you want to keep continuing with the story.
Chris Howard (From Egesta Comics, one of the masterminds behind the fan favourite webcomic series Dressed For Success)
Cosmic Steller Rebellers

But seriously, I'm not a horror fan, so the closest I get is The Sandman, and the character of the Corinthian from The Doll's House. That guy freaked me out. And the Serial Killer con was lingers as a pretty creepy story.
But not as scary as Cosmic Steller Rebellers.
Chris Owen (Professor of Comic Books History at Hamilton's Mohawk College and host of The Comic Culture Radio Show.)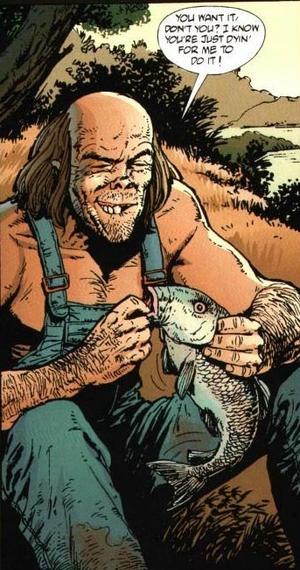 The first time I read a Preacher comic was easily the scariest book. Garth Ennis and Steve Dillon managed to shock me with every trade. It's not giant monsters or anything like that. It's much scarier because the characters are human and most evil. And the despicable things that T.C does with animals gives me chills to this day.
Anthony Falcone (Writer of Whosoever Holds This Hammer)
The scariest comic I have ever read would be any number of stories from Alan Moore's Swamp thing run. That crazy white monkey demon, the underwater vampires, the werewolf transformation panels, that creepy monster with the backwards head, and the list goes on and on. I read these as a kid and it was seriously freaky (kudos to DC for putting suggested for mature readers in minuscule printing on the cover), but time has not lessened the terrifying impact of these gruesome tales. An honourable mention should go to the new House of Mystery. Some of the tales within the tale are horrifying, such as the one where a woman mates with a bug. Terrifying and super-gross. I just threw up in my mouth thinking about it.
Scott VanderPloeg (writer of CBD's Bound Together column; his ramblings can be found blogged at  eBabble. )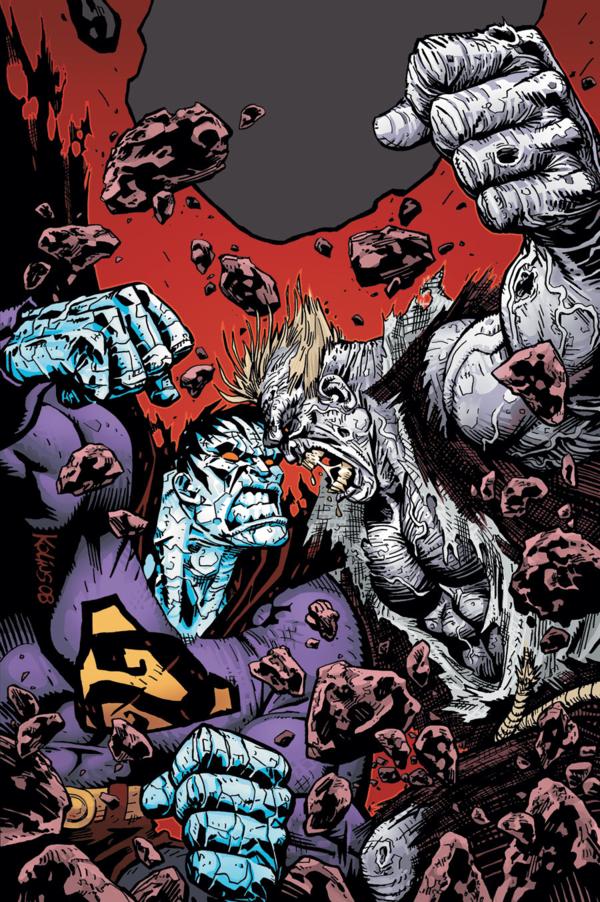 Anything with art by Scott Kolins; it's hideous but I can't turn away.
Okay, that's it for this week!