It's time for another update from BIFF SOCKO, TWO-FISTED NEWSHOUND. Biff Socko covers Comic Book News like zits on the A-V Club. Faster than Perry White! Stronger than J. Jonah Jameson! Hotter than Cat Grant. He is…BIFF SOCKO!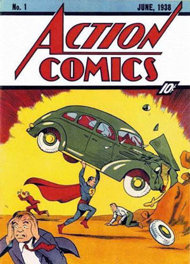 DATELINE: HOFFMAN-   David Gonzalez, of Hoffman, Minn., discovered a copy of ACTION COMICS #1 inside a wall as he was  tearing out insulation in the garage of a $10,000 fixer-upper he had purchased. He found the comic among a bunch of old newspapers  and other items last January. At first, he didn't notice the comic because it was underneath the first Mona Lisa, the original Declaration of Independence, and Lindsay Lohan's virginity.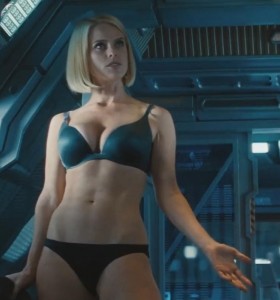 DATELINE: SPACE, THE FINAL FRONTIER-  Director J.J.Abrams is taking some heat from some critics over one particular scene in STAR TREK: INTO DARKNESS. The scene in question involves the character of Carol Marcus stripping down to a bra and panties. Some pundits have asked "Was that really necessary?" One of the most vocal of those pundits is MR. SKIN who said: "I agree! Were the bra and panties REALLY necessary?"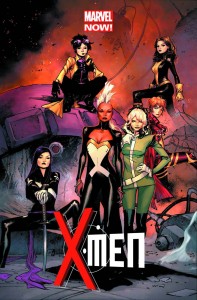 DATELINE: NEW YORK CITY-  May 29th, Marvel will release the first issue of their new X-Men series from the creative team of writer Brian Wood and artist Oliver Coipelis. This all-female X-Men line-up consists of Storm, Rogue, Jubilee, Kitty Pryde, Rachel Grey,  and Psylocke. Marvel says this book is going to change how fans look at mutants, thus deserving the title of X-Men. Good thing, since the only other name they could come up with was ESTROGENERATION X.
STAY INFORMED, DISCERNING READERS! STAY ALERT, INVOLVED CITIZENS! STAY STRONG, SOONERS! FOLLOW BIFF SOCKO ON TWITTER @bsocko