It's time for another update from BIFF SOCKO, TWO-FISTED NEWSHOUND. Biff Socko covers Comic Book News like zits on the A-V Club. Faster than Perry White! Stronger than J. Jonah Jameson! Hotter than Cat Grant. He is…BIFF SOCKO!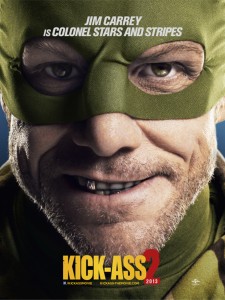 DATELINE: SAN DIEGO- The cast of KICK-ASS 2 told those in attendance at SAN DIEGO COMIC CON  they were disappointed that JIM CARREY was publicly decrying the movie. CARREY says he can't support the movie because of the heavy use of guns. CARREY has also decried THE INCREDIBLE BURT WONDERSTONE, but that's more of an effort to distance himself from Bombs, and not Guns.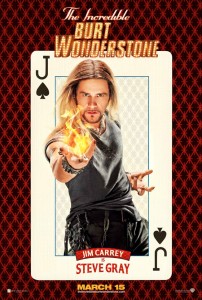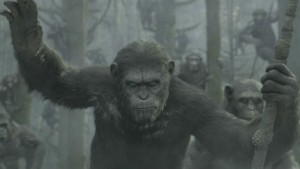 DATELINE: HOLLYWOOD- After an overwhelming reception at SDCC, Fox has released the first image of CAESAR from  DAWN OF THE PLANET OF THE APES. The movie is the sequel to the popular RISE OF THE PLANET OF THE APES. The Comic Con crowd's reaction to footage of the new movie was SO positive, that Fox has already green-lighted a Sequel to the Sequel, which will be entitled: THE COMING OF THE WARNING OF THE CRACK OF THE DAWN OF THE DAY OF THE RISE OF THE RETURN OF THE REVENGE OF THE PLANET OF THE APES. The film is being filmed in conjunction with…..Conjunctions.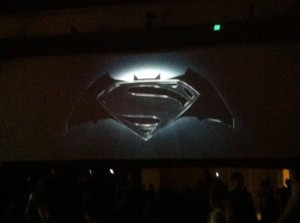 DATELINE: GOTHAM/METROPOLIS- The biggest blockbuster announcement from 2013 SAN DIEGO COMIC CON was DC revealing that the movie sequel to MAN OF STEEL will be SUPERMAN VS. BATMAN in summer of 2015. Director ZACK SNYDER says HENRY CAVILL will return as the Last Son of Krypton, but refused to discuss any casting for the Caped Crusader. Filming will begin after three things are wrapped up:
1. Finding a Metropolis building that was not knocked down.
2. Getting RUSSELL CROWE to quit popping up from all the toilets.
3. Hiring enough security to keep ADAM WEST and BURT WARD from walking up the studio wall and pulling the film version of a PHOTOBOMB.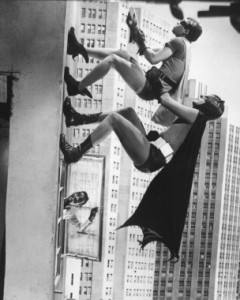 STAY INFORMED, DISCERNING READERS! STAY ALERT, INVOLVED CITIZENS! STAY CLASSY, SAN DIEGO!! FOLLOW BIFF SOCKO ON TWITTER @bsocko