It's time for another update from BIFF SOCKO, TWO-FISTED NEWSHOUND. Biff Socko covers Comic Book News like zits on the A-V Club. Faster than Perry White! Stronger than J. Jonah Jameson! Hotter than Cat Grant. He is…BIFF SOCKO!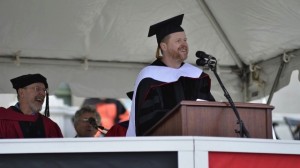 DATELINE: MIDDLETOWN, CONNECTICUT-   Joss Whedon was the Commencement speaker for the graduating class of 2013 at his alma mater, Wesleyan University.  Whedon told the students: "To accept duality is to earn identity, and identity is something that you are constantly earning."  He also told them: "You have, which is a rare thing, the ability and the responsibility to listen to the dissent in yourself. To at least give it the floor." He closed by saying: "The next student to ask me if Coulson is gonna be the Vision in AVENGERS 2, I will set on fire."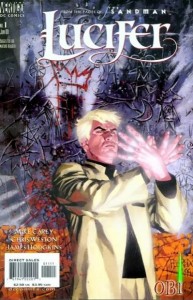 DATELINE: SEVENTH LEVEL OF HELL-  Vertigo is coming out with LUCIFER: BOOK ONE, by MIKE CAREY. In an exclusive interview, the Crown Prince of Hell told this reporter than this is the second most proud moment of his life: "The first is, and will always be, JONAH HEX THE MOVIE…aw hell, Megan Fox's WHOLE CAREER!"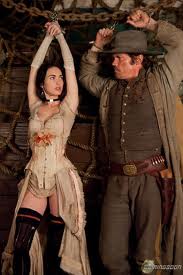 DATELINE: NEW YORK CITY-  After almost a decade, GEOFF JOHNS, is hanging up his power battery and handing over the reins of GREEN LANTERN. In honor of all he has done for the character and the series, the GL oath will now read: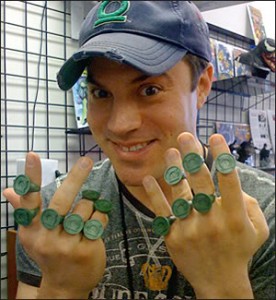 IN BRIGHTEST DAY,  IN BLACKEST NIGHT,
ON GEOFF JOHN'S WATCH, THIS BOOK TOOK FLIGHT.
WITH HONEST WORDS, AND PLOTS SO TIGHT,
THIS SON OF A BITCH CAN REALLY WRITE!
STAY INFORMED, DISCERNING READERS! STAY ALERT, INVOLVED CITIZENS! STAY STRONG, SOONERS! FOLLOW BIFF SOCKO ON TWITTER @bsocko