It's time for another update from BIFF SOCKO, TWO-FISTED NEWSHOUND. Biff Socko covers Comic Book News like zits on the A-V Club. Faster than Perry White! Stronger than J. Jonah Jameson! Hotter than Cat Grant. He is…BIFF SOCKO!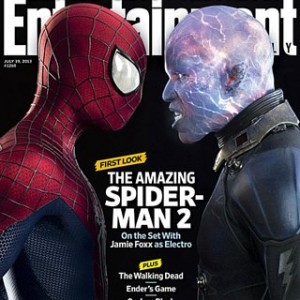 DATELINE: DAILY BUGLE-  ENTERTAINMENT WEEKLY will be featuring AMAZING SPIDER-MAN 2 in an upcoming issue. An interview inside with star ANDREW GARFIELD quotes the actor as admitting he had discussions with director MARC WEBB of casting a man as MARY JANE WATSON. Garfield says there's nothing wrong with Peter Parker exploring his sexuality with a Male MJ. In response, thousands of dudes were seen walking the streets of Hollywood wearing red wigs and trying different ways to say "Go Get 'em, Tiger".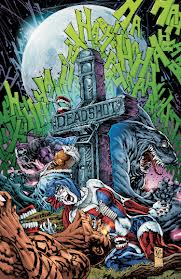 DATE LINE: NEW YORK–  A new writer will be penning SUICIDE SQUAD. Ales Kot has confirmed in a post that he is off Suicide Squad as of issue #24…but to be perfectly honest, isn't just about everybody OFF Suicide Squad?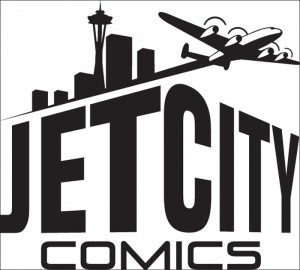 DATELINE: SEATTLE–  Amazon has announced it is getting into the comic book business by launching a new division that will concentrate on comics and graphic novels. JET CITY COMICS will publish on Amazon's KINDLE with comics written by GEORGE R.R. MARTIN and NEAL STEPHENSON. Even though the titles won't come out for a couple of months, there are already GLOWING Customer Reviews on Amazon:

—"FIVE STARS! Jet City Comics are the best comics I have EVER seen, and I haven't even READ them yet!!!!!! That's how good they are…will be…am?"

—"FIVE STARS! I was so excited about Jet City Comics, I discovered a method of Time Travel and built a machine JUST so I could read them NOW. I would show them to you, but the orderlies here at the group home won't let me have any flesh-and-blood visitors!!

—"FIVE STARS! Jet City Comics are bigger than Jesus …  (((LOOK, I DON'T HAVE MUCH TIME. YOU HAVE TO HELP ME. I'M BEING HELD AGAINST MY WILL, FORCED TO WRITE THESE CUSTOMER REVIEWS FOR AMAZON COINS. OH GOD! THEY'RE COMING!!)))  …and that's why you should steal money from your grandmother and buy 'em all!!"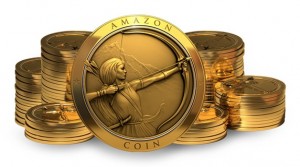 STAY INFORMED, DISCERNING READERS! STAY ALERT, INVOLVED CITIZENS! STAY CLASSY, SEATTLE!! FOLLOW BIFF SOCKO ON TWITTER @bsocko