It's time for another update from BIFF SOCKO, TWO-FISTED NEWSHOUND. Biff Socko covers Comic Book News like zits on the A-V Club. Faster than Perry White! Stronger than J. Jonah Jameson! Hotter than Cat Grant. He is…BIFF SOCKO!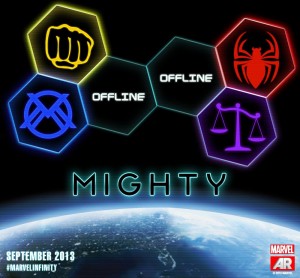 DATELINE: NEW YORK CITY-    We now know two more members of THE MIGHTY, the new super team book from Marvel springing forth from the INFINITY event. LUKE CAGE and SPIDER-MAN were already know to be on the roster, and now it looks like SHE-HULK and BLUE MARVEL are the latest additions. BLUE MARVEL is an African-American super-hero who was asked to retire by President Kennedy in the 1960s. Not to be confused with headline "Blue Marvel" from the New York Times article describing Marvel's reaction to the sales figures for ALPHA – BIG TIME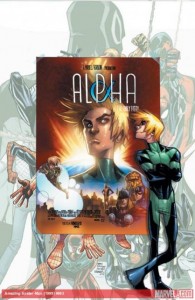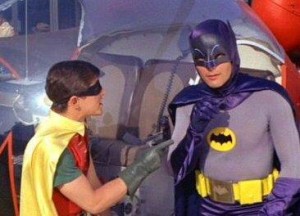 DATE LINE: GOTHAM CITY- DC has unveiled two new digital innovations which the company says will take its comics to "the next level of interactivity", called DC2 and DC2 MULTIVERSE.  With the new initiative, layers of artwork will be presented on digital comic panels adding depth and dimension to the art. The first project will be BATMAN '66, based on the classic, campy Batman TV series from the 60's. This was chosen because DC feels the dynamic new dimensions will REALLY bring Adam West's beer-gut to life.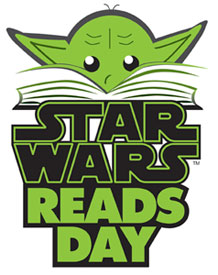 DATELINE: GALAXY FAR, FAR AWAY-  Lucasfilm, Disney Publishing Worldwide, and its publishing partners have announced the 2nd annual STAR WARS Reads Day, scheduled for October Fifth.  "Star Wars Reads Day is the kind of initiative that we at Lucasfilm love to support" says Carol Roeder, Director of Publishing at Lucasfilm.  "Reading and Star Wars have gone hand-in-hand since 1976, when the novelization of the original Star Wars movie was released." The initiative encourages people to read anything…except reviews of the last three movies.
STAY INFORMED, DISCERNING READERS! STAY ALERT, INVOLVED CITIZENS! STAY CLASSY, TATOOINE! FOLLOW BIFF SOCKO ON TWITTER @bsocko