It's time for another update from BIFF SOCKO, TWO-FISTED NEWSHOUND. Biff Socko covers Comic Book News like zits on the A-V Club. Faster than Perry White! Stronger than J. Jonah Jameson! He is…BIFF SOCKO!
DATELINE: S.H.I.E.L.D. HELICARRIER. In light of the recent scandal involving General Petreaus, S.H.I.E.L.D. has launched a similar investigation into Colonel Nick Fury. So far, investigators have only been able to find THREE women…that Col. Fury has NOT danced the Tube Snake Boogie with. When informed that he was to have limited contact with female agents until after the investigation, Col. Fury replied: "Fine, fine. On a completely different note, do we still keep the female Life Model Decoys on Deck #26?".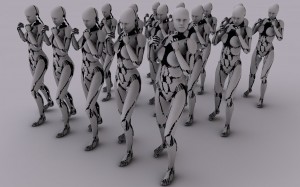 DATELINE: GOTHAM CITY. Inside sources are leaking information about the "Death of the Family" storyline running through the Batman comics. Yer old pal Biff doesn't like being a big SPOILER. Just let me say, there's a reason you ain't seen Aunt Harriet's fat ass in the Wayne Manor Library since 1968.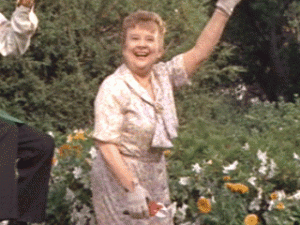 DATELINE: NEW YORK CITY. After 65 years, DC has announced plans to bring back YOUNG ROMANCE, for a Valentine's Day one-shot. Young Romance: a New 52 Valentine's Day Special, will feature love stories between Superman and Wonder Woman, between Batman and Catwoman, and between Apollo and Midnighter. Of course for that reason, the comic can only be read in Maine, Maryland, and Washington.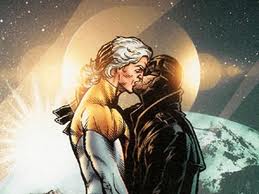 STAY INFORMED, DISCERNING READERS! STAY ALERT, INVOLVED CITIZENS! STAY CLASSY, EYE OF THE STORM! FOLLOW BIFF SOCKO ON TWITTER @bsocko