It's time for another update from BIFF SOCKO, TWO-FISTED NEWSHOUND. Biff Socko covers Comic Book News like zits on the A-V Club. Faster than Perry White! Stronger than J. Jonah Jameson! Hotter than Cat Grant. He is…BIFF SOCKO!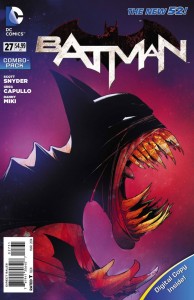 DATELINE: New York-   The monthly sales figures are out and the only comic book to go over 100,000 copies sold was BATMAN #27.  Speculators opine that the numbers could be thanks to the striking GREG CAPULLO cover. Others say because of the issue's link into the final chapter of ZERO HOUR. Others think buyers may have been misled by the Batman 27 sales incentive of BOGO. But instead of BUY ONE-GET ONE, it actually stood for BUY ONE- GET ZERO.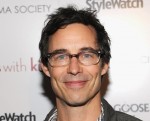 DEADLINE: Marvel-  Two big items about comic book movie casting have come to light. Tom Cavanaugh (ED, MIKE AND TOM EAT SNACKS) is joining the cast of FLASH.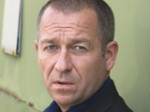 SEAN PERTWEE (DOG SOLDIERS, Son of Doctor Who #3 Jon Pertwee) will be joining GOTHAM as ALFRED PENNYWORTH. The two can be linked with the "Six Degrees of Kevin Bacon" thusly: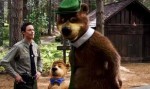 –Tom Cavanaugh to Dan Akroyd (YOGI BEAR)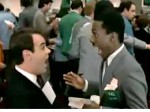 –Dan Akroyd to Eddie Murphy (TRADING PLACES)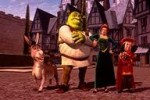 –Eddie Murphy to John Lithgow (SHREK)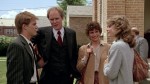 –John Lithgow to Kevin Bacon (FOOTLOSE )<<>>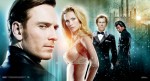 –Kevin Bacon to Michael Fassbender (X-MEN: FIRST CLASS)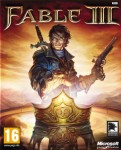 –Michael Fassbender to Sean Pertwee (FABLE III)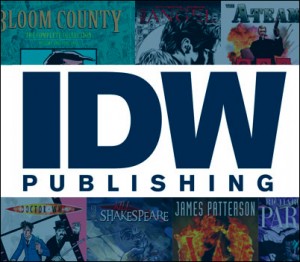 DATELINE: San Diego- IDW is celebrating it's fifteen year anniversary. To honor them we have hired cheerleaders to compose a special cheer for them to use at company rallies and other functions:
WE ARE THE TEAM AT I-D-W!
WONDROUS IDEAS JUST SEEM TO BUBBLE THROUGH!
"STAR TREK", "LOCKE AND KEY", ZOMBIES IN THE RUBBLE TOO!
THAT'S WHAT WE DO AT I-D-W!
WHEN YOU'RE A PART OF I-D-W,
TAKE A BROADER LOOK AT THE WORLD: A HUBBEL VIEW!
X-FILES/TURTLE TEAM UP..DOES THAT TROUBLE YOU?
JUST GET OUT OF THE WAY OF I-D-W!
STAY INFORMED, DISCERNING READERS! STAY ALERT, INVOLVED CITIZENS! STAY CLASSY, PENOBSCOTT!! FOLLOW BIFF SOCKO ON TWITTER @bsocko.