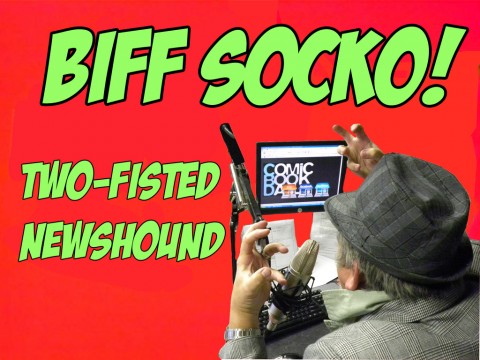 It's time for another update from BIFF SOCKO, TWO-FISTED NEWSHOUND. Biff Socko covers Comic Book News like zits on the A-V Club. Faster than Perry White! Stronger than J. Jonah Jameson! He is…BIFF SOCKO!
DATELINE: NEW YORK– DC is ecstatic over sales figures for the #0 Project. Comic shops are reporting that the #0's are jumping off the shelves like few books have. There has been a tremendous upswing in ancillary industries as well. For instance, FedEx is noting a huge spike in parcels mailed…attributed to the phenomenon of fanboys rushing to mail boxes full of DC #0 comics to Summer Glau so they can tell their buddies they gave the popular actress multiple O's.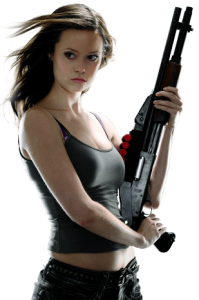 DATELINE: HOLLYWOOD– Warner Brothers Studio has announced it is once again developing a live action Wonder Woman TV series for the CW. Allen Heinberg has been named the writer. Heinberg is best known as writer of such diverse series as Sex.and the City, The OC, and Grey's Anatomy. Combine that with placement on the CW, and fans are assured of quality TV with a Wonder Woman who doesn't ever put on a costume, drinks Apple-tinis, invents ironic alternative holidays, and does the Tube Snake Boogie with hunky dead doctors.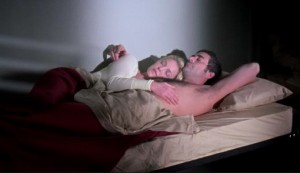 DATELINE: THE INTERNET– The long-running fantasy series Elfquest is going to be serialized on BOING BOING. Wendy and Richard Pini's series will open with a new chapter in the Elfquest saga entitled The Final Quest. Elfquest's debut on the internet addresses an online void that up until now has been filled by Little People, Big World fan fiction.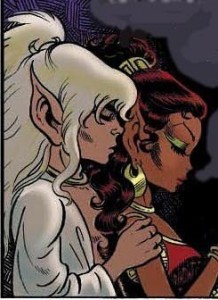 STAY INFORMED, DISCERNING READERS! STAY ALERT, INVOLVED CITIZENS! STAY CLASSY, DETROIT! FOLLOW BIFF SOCKO ON TWITTER @bsocko