It's time for another update from BIFF SOCKO, TWO-FISTED NEWSHOUND. Biff Socko covers Comic Book News like zits on the A-V Club. Faster than Perry White! Stronger than J. Jonah Jameson! Hotter than Cat Grant. He is…BIFF SOCKO!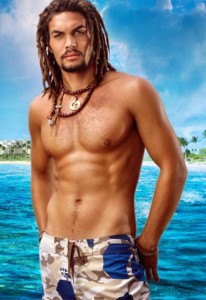 DATELINE: The Dothraki–   GAME OF THRONES actor and pop culture fave JASON MOMOA is in talks to join the cast of BATMAN-SUPERMAN. It's not known which DC character he is being sought for, although most of the talks seem to be leaning towards these leading contenders: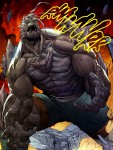 –DOOMSDAY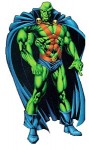 –MARTIAN MANHUNTER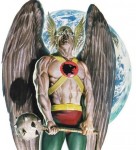 –HAWKMAN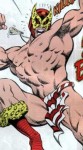 –B'WANA BEAST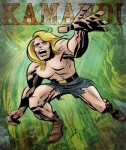 –KAMANDI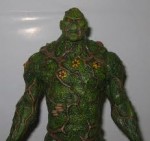 –SWAMP THING
The common thread, obviously, being the fact that none of them wear shirts.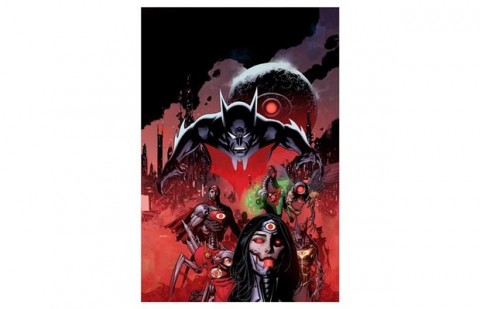 DATELINE: DC Universe– DC has unveiled plans for a new weekly series, THE NEW 52: FUTURE'S END. The series will jump five years into the future to show the shocking changes in store for all the DC characters. If these reboots are anything like the amazing changes that occurred when the New 52 first debuted in 2011, expect all uniform collars to DISAPPEAR and be replaced with V-necks. A possible tie-in with Michael Jordan to tear all tags off the uniforms is also being discussed.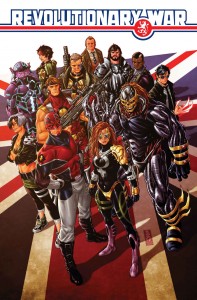 DATELINE: Jolly Old England-  Comic Fandom is excited by the news that 2014 will see the relaunch of MARVEL UK. The imprint vanished a couple of years ago, but now a new project, called REVOLUTIONARY WAR, will bring back beloved Brit heroes like CAPTAIN BRITAIN, DARK ANGEL, DEATH'S HEAD and more. The goal is to create a demand for a whole series of movies based on these characters, which –appropriately enough– would be played by AMERICAN actors.
STAY INFORMED, DISCERNING READERS! STAY ALERT, INVOLVED CITIZENS! STAY CLASSY, GARMENT DISTRICT!! FOLLOW BIFF SOCKO ON TWITTER @bsocko