Another auction wrap up for ComicConnect, with the first of five sessions being original art that closed on Monday night. Unfortunately ComicConnect doesn't seem to provide browsing of items after the auction has closed so it's hard to see a solid recap of all activities, but you can save items in a Watch List. Some interesting items came up, and I've featured six below for discussion.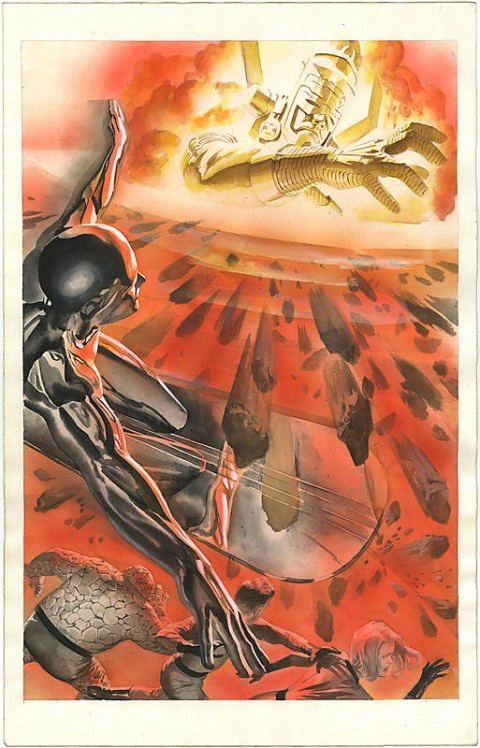 Marvels issue 3 pages 32 and 33 by Alex Ross sold for $8600. Source.
Advantage: Buyer. Alex Ross continues to be one of the most popular artists working today, and his breakout book was Marvels. While his style was still developing and is a little soft compared to Kingdom Come, this is an amazing splash page featuring a classic scene.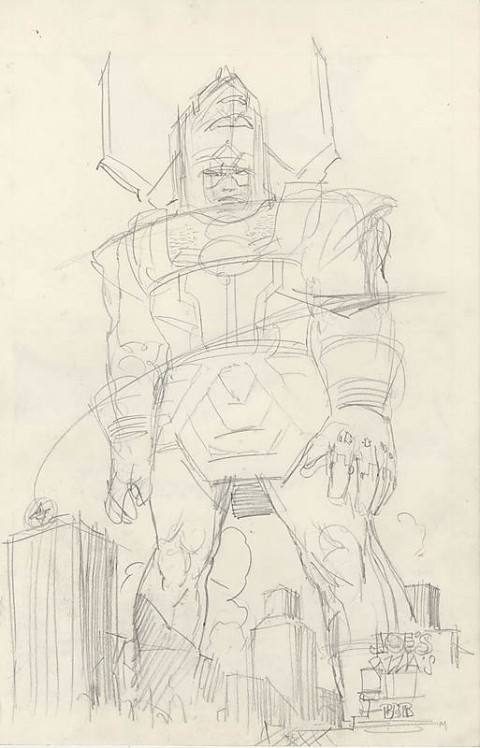 Galactus preliminary on the back of Silver Surfer: Parable page 64 by Moebius sold for $2525. Source.
Advantage: Buyer. This is an odd auction, since the preliminary sketch is featured prominently and the actual printed comic page almost an afterthought. Of course it's easy to see why, since the page features very little and the sketch is a full figure Galactus. The book was one of the few Moebius did for a North American publisher and stands out as his mainstream superhero work.
Secret Origins 1986 issue 6 splash by Marshall Rogers and Terry Austin sold for $4300. Source.
Advantage: Seller. Rogers is a name few current readers know and his fame isn't as widespread as his peers. The current buying market isn't paying top dollar for Rogers material. It's a splash and that adds to the overall value, but the selling price is still well above recent sales.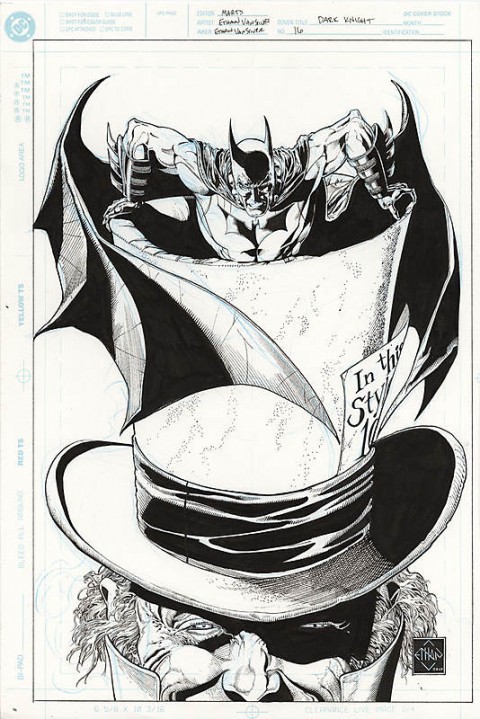 Batman: The Dark Knight issue 16 cover by Ethan Van Sciver sold for $1259. Source.
Advantage:Buyer. A detail oriented and current popular artist doing a Batman cover: what could go wrong with that formula. While Van Sciver is active on eBay selling his own work this piece is above current market prices, but just slightly. Lots of room to grow in value, as long as Van Sciver keeps working in the industry.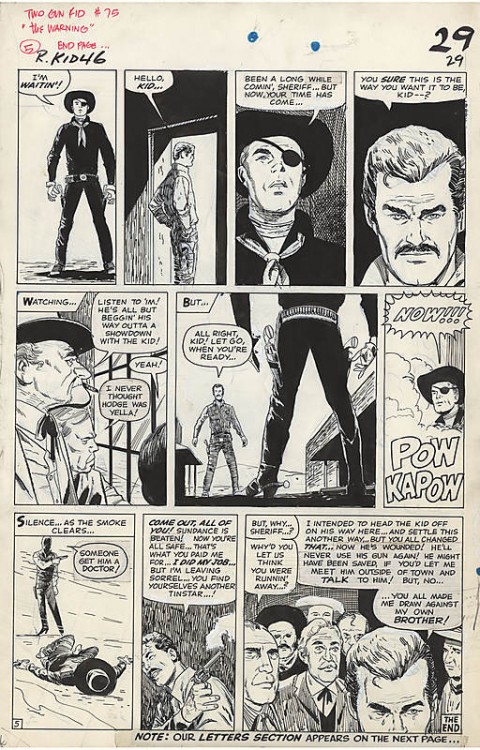 Rawhide Kid issue 46 page 29 by Alex Toth and Vince Colletta sold for $825. Source.
Advantage: Seller. While I am a big fan of Toth and his work, most of it is of relatively low interest material. Case in point: Rawhide Kid in a gun fight with a lot of small panels.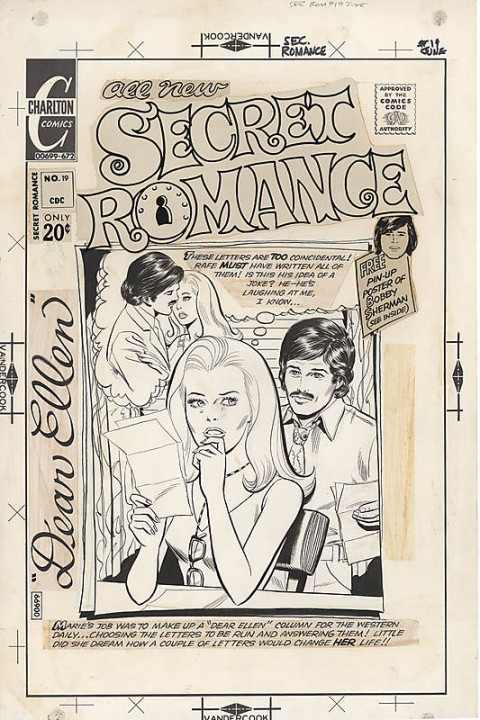 Secret Romance issue 19 cover by Jose Luis Garcia-Lopez sold for $285. Source.
Advantage: Seller. Added this a bonus for Walt, who loves Charton romance comics. A solid artist from the period producing a straight forward romance cover. One day the genre may take off again, but for now just for die hard collectors.