It's time for another update from BIFF SOCKO, TWO-FISTED NEWSHOUND. Biff Socko covers Comic Book News like zits on the A-V Club. Faster than Perry White! Stronger than J. Jonah Jameson! Hotter than Cat Grant. He is…BIFF SOCKO!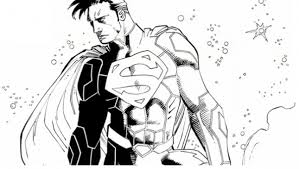 DATELINE: Metropolis-   It's been confirmed that GEOFF JOHNS and JOHN ROMITA JR will be the new creative team on SUPERMAN. The announcement was first made on DC's YouTube Channel, showing DAN DIDIO, JOHNS, and ROMITA having an in-depth conversation about the Man of Steel.  The number of hits on the channel  tripled, though, when the three comic book giants then broke into their version of "What Does the Gardner Fox Say?"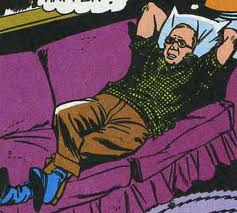 DEADLINE: Marvel-  NICK LOWE has been named the Senior Editor for the SPIDER-MAN books. After a long stretch as Editor of the X-Men books, and an even longer stretch as a British Rocker, Lowe said this was the best thing to happen to him since "Cruel To Be Kind" went to #1 on the Pop Charts.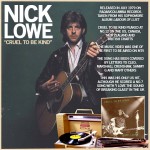 DATELINE: Hollywood– Tuesday, B.J. NOVAK was added to the cast of THE AMAZING SPIDER-MAN 2.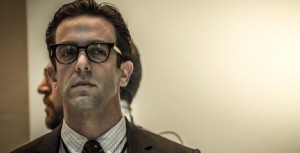 He will portray ALISTAIR SMYTHE, the SPIDER-SLAYER, expanding the roster of villains in the film to: SPIDER-SLAYER, ELEKTRO, RHINO, GREEN GOBLIN, and BLACK CAT. Wednesday, it was rumored that DOCTOR OCTOPUS, VULTURE, and LIZARD would make an appearance. Today it was announced that the newest additions would be VENOM, SANDMAN, THE NEW GOBLIN, VENOM, TWO-FACE, THE RIDDLER, MISTER FREEZE, POISON IVY, BANE, HECTOR HAMMOND, SINESTRO, PARALLAX, MAGNETO, TOAD, SABRETOOTH, MYSTIQUE, SILVER SAMURAI, WHIPLASH, MANDARIN, SIMON BAR SINISTER, RED SKULL, ARNIM ZOLA, ZOD, RA'S AL GHUL, and at least three different JOKERS and THESE GUYS: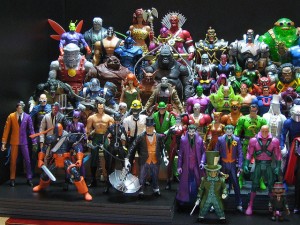 STAY INFORMED, DISCERNING READERS! STAY ALERT, INVOLVED CITIZENS! STAY CLASSY, RENO!! FOLLOW BIFF SOCKO ON TWITTER @bsocko