"The time has come," the Walrus said, "to speak of many things…."
The most important of which is this weekend's Comic Con!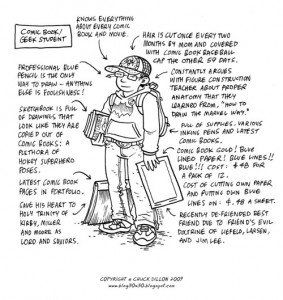 We here at CBD are excited to announce that we will be out – in full force! – to cover all things comic-related at the Wizard World Toronto Comic Convention, held this weekend at the Direct Energy Centre at the CNE.
In our quest to interview* a number of different comics creators, David, Pete, and I will be joined by the Nerd Holes/TATANS team, Brent (who you all know from his Just a Thought columns here at CBD) and Adam.
I have to say that, although the con is no longer being run by Paradise Comics, I'm hopeful that Wizard can capture a similar atmosphere that the Paradise-run Comic Con had. Don't get me wrong, I love Fan Expo and the Comic Book Events that Hobbystar Marketing puts on. It's just that the Paradise-sponsored-con was always just about comics. Hobbystar's events are just preludes to the big August Fan Expo Extravaganza and so, you're sometimes left with the feeling that their minds and energies are focussed elsewhere.
But the old Paradise-cons? They were for true comic book geeks and geekettes. You really got a chance to talk with the artists and writers – something that Fan Expo is sometimes just too big to be able to do. There's too much going on and there are often just too many people to just be able to talk to people with. I was heartbroken when they took a hiatus last year and was anxious when I heard that they were thinking of packing it in for good.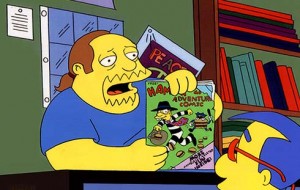 When I heard that Wizard World was taking over the con, I was cautiously optimistic. From what I've heard from Wizard World Chicago from a couple of people who have been there, I get the feeling that Wizard World Toronto will be very similar to what I miss about the Paradise-cons. And that, my dear readers, makes me a very happy fangirl.
Oh, by the way. Here's our interview wish list (in no particular order!):
Cameron Stewart
Gail Simone
Ty Templeton
Max Brooks
Ramon Perez
Dale Keown
Phil Jimenez
Alvin Lee
Adi Granov
* Because stalking is such an ugly word