Man, how awesome is Brendan McCarthy?
He's awesome.
You may know him from his comic work (Judge Dredd, Solo #12 and various 2000 AD comics)  or from his work on Canadian computer animated tv-series Reboot. Well, next month his crazy sense of design is going to be tackling Spider-Man and Dr. Strange with the three issue Fever.
I cannot wait.
It looks like it's going to be fantastic, fun and most of all beautiful.
But the reason I'm writing this little ditty? Check out this gorgeous cover for Peter Parker #4.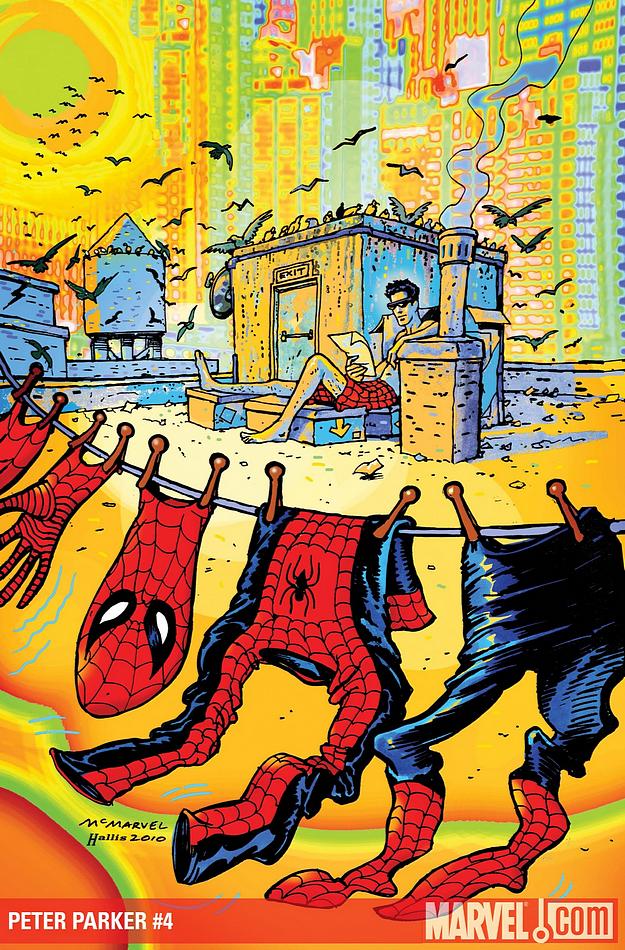 Check out Pete's boxers.
from the colouring and the fact that it gives off a sense of being in the midst of a heatwave.. this cover.. sigh..
I haven't read the recently released first issue (or in it's online version either) but I don't quite know if it's deserving of such a classic and – dare i say it – iconic cover?
What do you think?