After reading two great columns this week about reading comics, a great When Worlds Collide and our own Across The Pond, it struck me that those who visit comic sites like ours aren't "rational" comic readers but comic collectors. Give a read to the two links above and then come back.
Danny Champion discussed picking up the same material, repeatedly, in different formats. If it's the same material, how many different ways of reading the same thing does a reader need? A "rational" reader would get one format, read the material and move on. But for regular comic readers a trip to a specialized retailer is required on a regular basis to pick up these new products. What's that? Right, collectors would never refer to the root of their beloved hobby as mere products, but isn't that what they are?
Tim Callahan discusses garnering feedback from fans and the fact that's the wrong group to ask. If people are already online and registered for forums and websites they've gone beyond the status of casual or even mainstream consumer. Can dedicated fans actually offer constructive rational criticism, without bias and the excess baggage that comes from being a collector? No they can't, as they're so entrenched they can't see the forest from the trees. Callahan summed up collecting nicely with this.
Because I'm looking at my pile of comics, and I don't feel like reading any of the Marvel or DC comics this week, or last, or the week before. I'm not boycotting anything, or taking a moral stand because of perceived creative slights. I'm just not interested in the mass of them. They're products, and though that's always been true, they feel more like it than ever.
A rational reader would walk away for a while, right?
I probably won't. Will you?
I always skipped fill in issues when I was a Friday comic shop junkie; yes, before comics started coming out on Wednesday. So my runs of Amazing Spider-Man and Uncanny X-Men had holes in them where some drop in creative team would fill the schedule. But at least with fill in creative teams books shipped on schedule; my eventual turning to "wait for the trade" came from not being able to remember the last issue of a comic because it had been four or five months since the last issue.
How long should someone keep buying a monthly periodical in the hopes it will get better? And at what point do you give up? With comics costing$4 each I wouldn't go much beyond three issues before dropping a title. But what do I know, I've dropped all monthly titles. Now I read full stories in trade format and don't have to worry about getting somewhere every Wednesday. I still get into my local shop every few weeks, to pick up my trades and hardcovers but more importantly to peruse the shelves and see if anything looks good, or more precisely good enough to buy. Previews and Comixology solicitations are nice and give you a sense of what to buy based on the creative team, characters or story, but for those you don't know there's no better way than to flip through a few pages.
It's nice to pat myself on the shoulder and chuckle about how I'm above all that nonsense now but I have an overworked shelf filled with giant comic material like IDW's Artist's Editions. No "rational" reader is buying these: they're for hardcore art and comic fans only. I love them but have only read two of the five I own. Same goes for a lot of the material on my shelf: I buy volume two because I may have enjoyed volume one; I say may because I'm not through it yet. Half way into Steve Canyon Vol 1 and I'm trying to decide if I should order the solicited sequel. There's that collector mentality creeping in. By the way, Will Eisner's The Spirit Artist's Edition is now scheduled for July 4th, at least according to Diamond. Yay! Now I can add another giant book to my collection that I may never get around to actually reading but will flip through several times.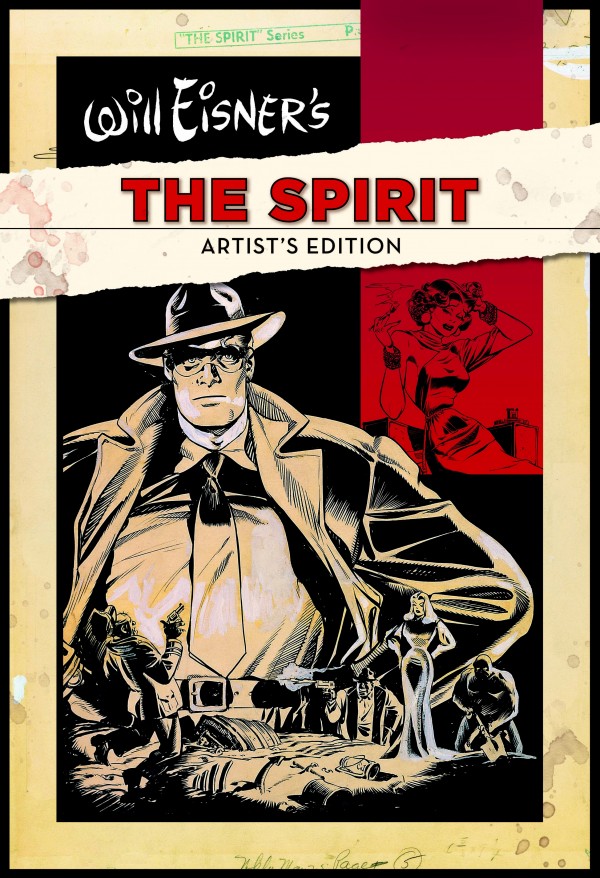 Is change on the horizon? Marvel offering free digital codes with print comics is a huge step in the right direction. Let people enjoy the print version and perhaps check out the digital. National Geographic just started giving free digital subscriptions with print subscriptions and I'm loving the extras on my iPad, plus the chance to read a bunch of issues or articles without lugging the magazine around. Yet I want the print edition so everyone at home can enjoy the issue as well. If DC follows suit the rest of the comics publishers will as well.