I was checking out Brian Michael Bendis' Tumblr feed this week as he features a lot of great art when I came across this statement about Scarlet ever being released in trade paperback format.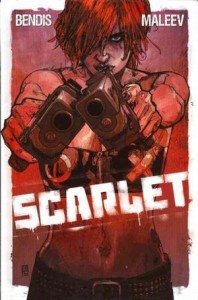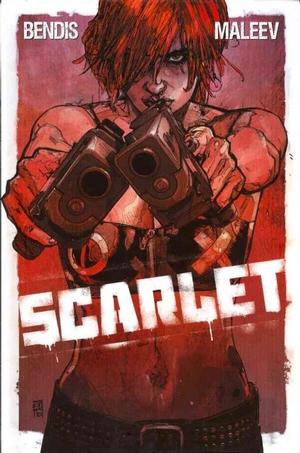 No. I know this is not a very popular opinion but I prefer hardcover. I have priced my hardcovers the same as the trade paperback would be. so you have hardcover, digital, or single issues to choose from.  creator owned books means the creator puts out books that they themselves would buy and I like hardcover. also they last longer and can take a beating. so feel free to buy the hardcover knowing that you are buying my choice in format.
Wow, that sounds great. I wholeheartedly agree with his thinking on hardcovers. Scarlet is one of those series I meant to pick up in collected format but never got around to it. A quick trip to Amazon shows the book to be $24.99 cover price. Hmm. That doesn't seem to be trade paperback territory as Bendis stated. Maybe it was an odd time and trades were up that month. Checking Marvel's solicitations for July 2011, looking for similar recent series as a collected edition, showed nine other hardcovers solicited at $24.99 and five at $19.99, so clearly there's something amiss. Trade paperbacks were $14.99 to $19.99 that month.
Let's give Bendis the benefit of the doubt and say he has no concept of what hardcovers and trade paperbacks are priced at and while he intended to offer this hardcover at a trade paperback price it ended up being the same as all the other Marvel hardcovers.