As any long-time collector of comics will tell you, sometimes we can be exhibit some pretty quirky collecting traits, likes and dislikes. I have known collectors who would only collect $0.12 covers, #1's, by grade-mint comics only regardless of genre (now somewhere on a sandy beach…). There are of course many others that are bit more common like by title, artist, genre, and publishing company.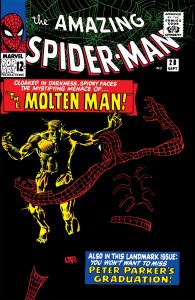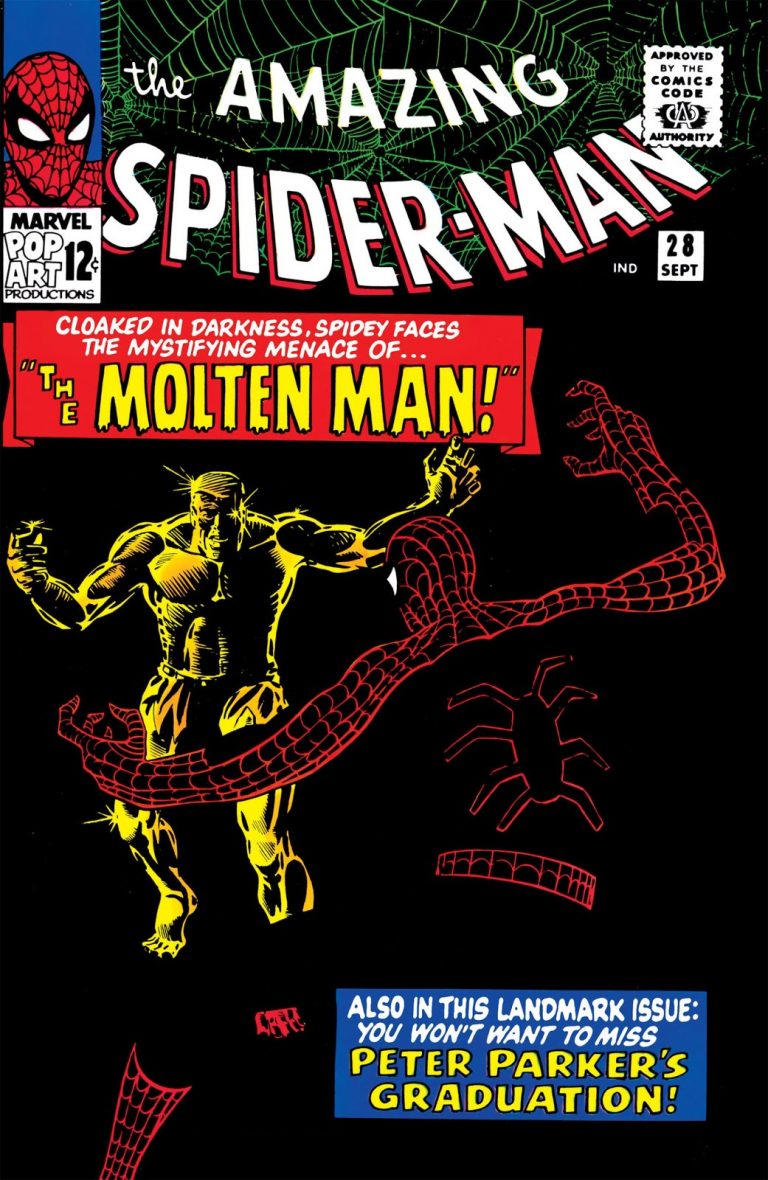 My first comic obsession came in the form of Amazing Spider-Man #28. It had a very black cover and finding one that didn't show a myriad of flaws was the object of many comic collectors desire, in particular to hordes of Amazing Spider-Man fans like me. There were others though who wanted it for the tough to find black cover only. I had never met collectors like this before. They had Superman #199 and Famous Funnies #214 and proudly showed these off at the comic store. These didn't even collect Spider-Man but they wanted Amazing Spider-Man #28 just for the black cover. I won't go into all the details of how hard it was to find a nice copy of ASM #28 back then but it was tough. No internet, not many comic shops, lots of books stores that had an Amazing Spider-Man #28 but they were pretty beat up. You were lucky to find one in 5.0-6.0 grade. I did finally land a nice one at Now & Then comics in 1982 that graded out at 8.0 thirty years later.
A second comic obsession was also taking place for me in this same time period. Marvel's bronze age comics featured picture framed covers in the 1971-1973 time frame. I think I can safely say the $0.20 regular size and $0.25 giant-size comics that had those picture frame covers and 20th Century font are my favourite comics to collect, despite being a committed silver-age comic collector. I was especially fond of the black covers that were reasonably plentiful back then and most could be found in high grade. Sometimes however you can get in too deep…
Once on a beautiful sunny summer day I was getting ready for a date with a girl (Sandy) I had only been out with a couple of times. She was going to meet me at my apartment when she was finished studying in the library. I was in full clean up mode. Comics out of their bags scattered all-over. I busy putting a few away when for some reason I noticed I had quite a few black picture-book covers out. Tomb of Dracula #2, Amazing Spider-Man #108, Iron Man #47, Amazing Spider-Man #104, Marvel Feature #3 and so on. I dug a out a few more, and then a few more, until I had made a square of twenty-five books on the floor in the landing of my upstairs apartment. It really looked cool! I was still busy admiring it when the door bell rang. Sandy had arrived about an hour early. I had a moment of frozen panic and then decided it was too late to do much but bring her in. I panicked because a twenty-two-year-old with a big comic collection was not as well accepted back in 1978 as it is today. It turned out I had nothing to worry about as she was a bit of an art student and loved the look too. She even thought I had made it just for her. Whew! We had a great day and a few others before she moved west looking for work and we lost contact, gone but not forgotten.
My obsession with black picture covers grew to all Marvel titles war, westerns, horror, wherever and at one point I had sixty-four covers, and I don't even think I had them all. Finally, the fever broke and I came to my senses although the chase was fun for awhile. I still love black picture covers though and my wallet still quivers at the comic shop when I see one on the wall😊. Obsessions anyone?