The Edmonton Journal published a story last week about a man whose family donated his comic collection to the University of Alberta after his death.  Some interesting quotes.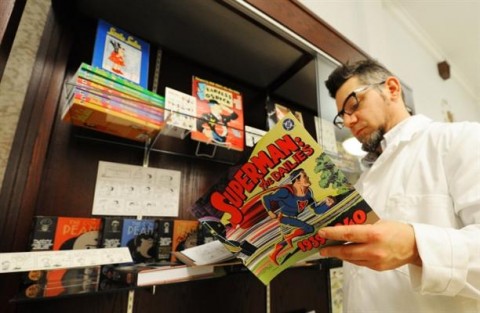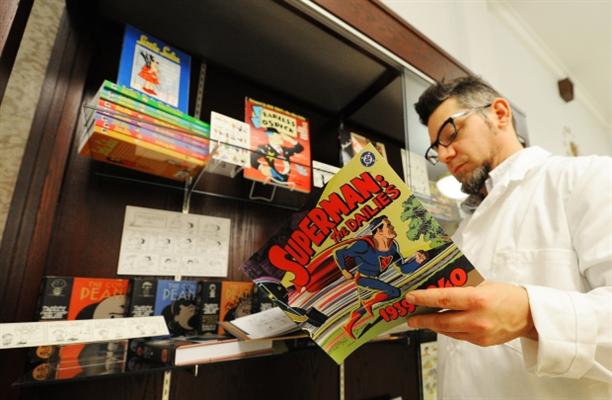 [quote]"His is not an old collection, nor is it particularly rare, but the quality is what really stands out," says Grabia. "We're talking about writers and artists who would now be considered some of the greatest writers of all time. It's just really well-rounded and really high-quality craftsmanship in terms of the writing and the art."
"However, his family's gift to the U of A libraries of his thousands of comics and graphic novels — a unique melding of art and literature — will provide students and scholars with an invaluable resource for the study of our popular culture."
"This collection is a great foundation for students and academics to build upon."[/quote]
Not a collection of monetary value but of intrinsic and literary value.  Looking at the photo shows a lot of books currently in print, and some I frequently see on the discount rack.
A lot of us build up a collection of comics, either in single floppies or collected editions, that aren't worth a lot.  Things come up in our lives that make us clear out part or all of our collections.  Most think of selling them to the local comic shop but really will only get pennies on the dollar.  This article opened up my eyes to another option: donation.
For graphic novels and trade paperbacks check with local libraries, public and schools.  It's a format they're already utilizing so your books should fit right in.  Calling the main branch in your city should put you on the right track.
Single issue "floppies" probably won't find a home with libraries but may be choice items for universities or other academic institutions.  Check with your local comic shop to see if they take part in any literacy campaigns on your community and if they could use your comics for that.
I was talking to my local comic shop owner a few months ago and he said people bring in comics all the time that aren't worth anything, so they just want to leave them at the shop.  He's part of a local literacy program for kids so I suggested using those books for the program and possibly add the donors name to a roster for that year's program.