Last weekend I had the opportunity to spend the day at a Free Comic Book Day event, hang out at TCAF and see The Avengers in IMAX 3D. Yes, it was a full weekend.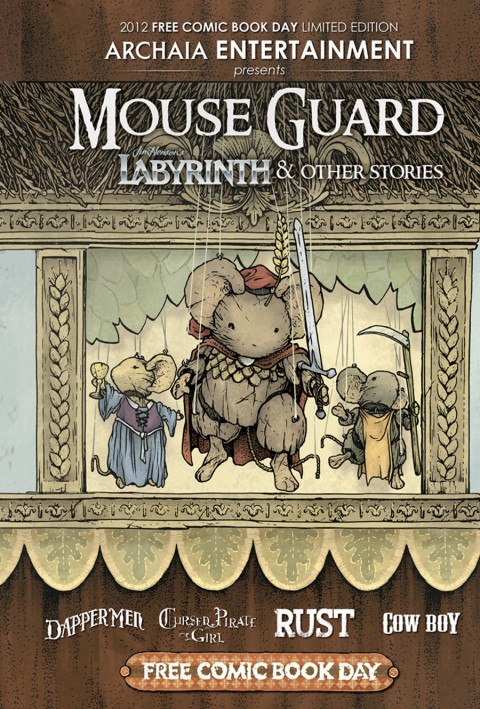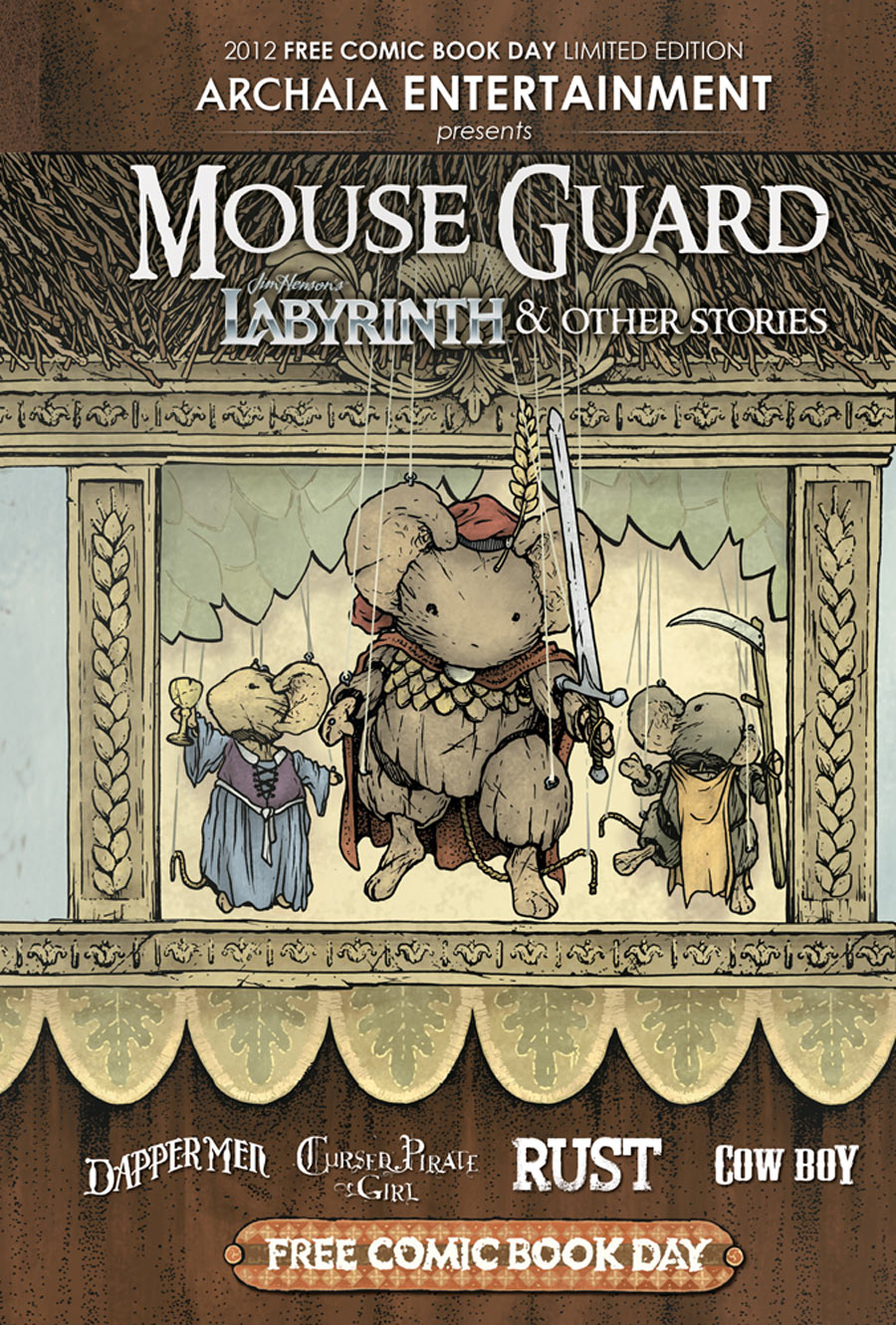 Every year I look after a barbeque at my local comic shop, Big B Comics in Hamilton Ontario. This year we handed out four hundred hot dogs in less than two hours. They limit the free comics to four but offered four more if a non-perishable food item was donated; they ended up with a mountain of donations. Artists were there doing free sketches all day long and it was, by all accounts, a rousing success. I so wanted a Leonard Kirk sketch; every time someone came out of the store and showed me their sketch I was blown away. Unfortunately the line never got smaller so I'll try next year. I did manage to snag a copy of Archaia's FCBD hardcover.
There was also a Hamilton Public Library representative at the store promoting their services and making sure everyone knows the library stocks graphic novels. At first it seems odd to promote library reading in a comic store trying to sell the same books people are reading for free from the library, but for FCBD it's a perfect fit. It's all about promoting literacy, comic books and community. Well done indeed.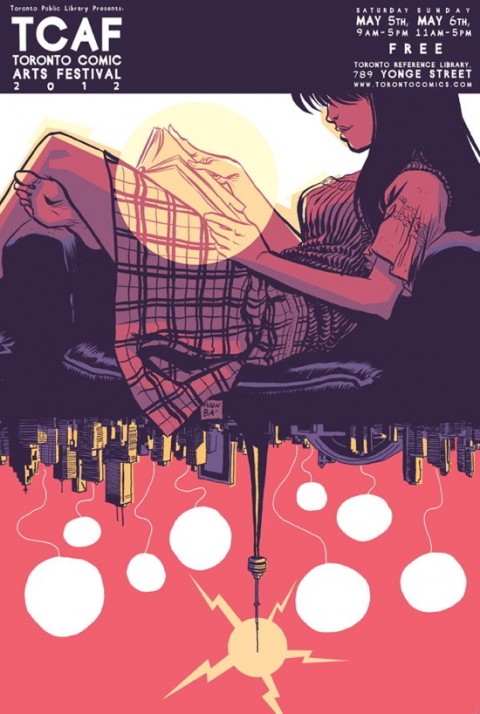 Sunday I was off to TCAF. Unfortunately most roads in downtown Toronto were closed for a marathon so it took me an extra 90 minutes to get there. I was able to pick up most books I wanted but everywhere I went it seemed I had missed out on wonderful things by not attending on Saturday. There is no reason TCAF has to be on the same weekend as FCBD; they book far in advance and for over a decade FCBD is the first Saturday in May; no surprises there. I've heard the argument that TCAF is all about non-superhero comics and comic shops deal in capes and costume stories, but that's bogus. I don't read superhero books anymore and my local comic shop gets everything I'm interested in.
TCAF does seem to be the antithesis of the comic convention: free entrance in public building, no mainstream publishers and a focus on the non-superhero market. It feels intimate and personable in a way comic shows in giant convention centres can't hope to achieve. Of course the drawback there is that you really aren't going to be able to buy original artwork or get a sketch; that's not the crowd that shows up. They want to peruse, buy a few books and speak with the creators, who are too busy speaking with readers to sketch, and from those I spoke with didn't ever sell much artwork so they stopped bringing it along.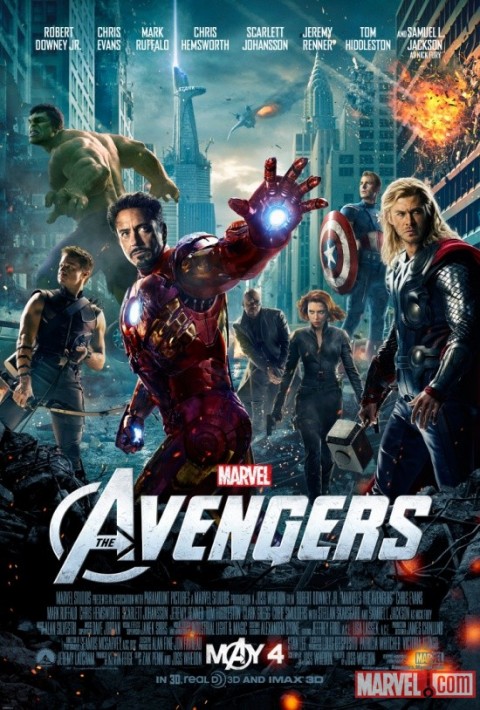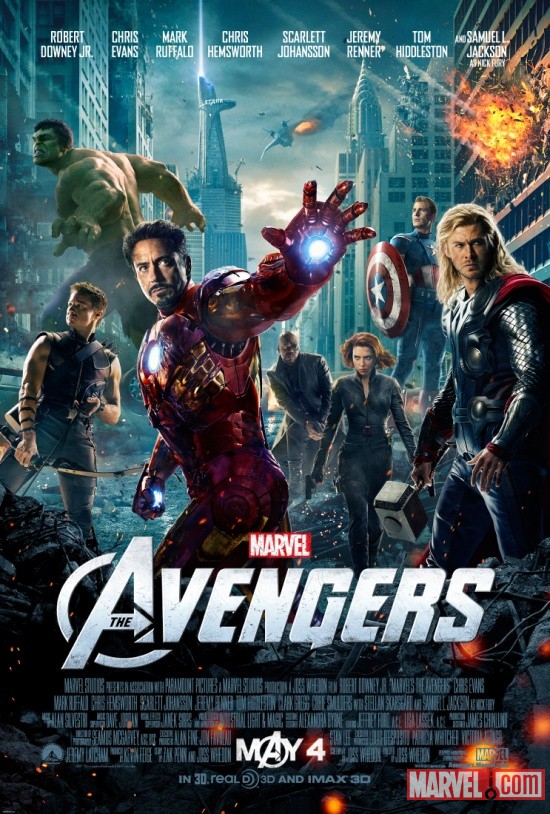 The Avengers in IMAX 3D was a visually stunning experience. A group of superheroes united to stop a world crushing alien invasion; the perfect fit for this group. Of course there was no real character development (just enough to keep the story moving) and a threadbare plot line, but that's not this movie was all about. The characters were developed in their own movies and brought together to have big battles that wreck entire cities and threaten the very existence of our planet. It was fun.