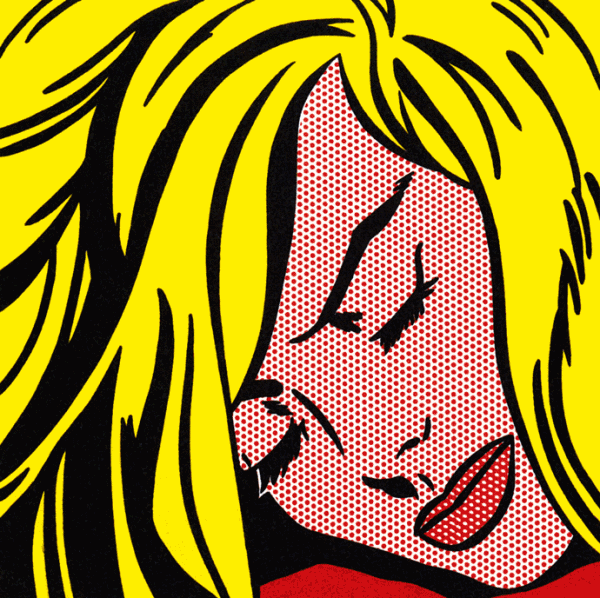 A work by Roy Lichtenstein has sold at auction for nearly $45m, a new record for the US Pop Art icon. Sleeping Girl, from 1964, went for $44.9m (£27.8m) at Sotheby's New York sale of post-war and contemporary art.
OK I have to be careful not to come off as an uneducated hick that is blind to the merits and subtleties of progressive art!
So Roy Lichtenstein who has works hanging in all the great museums of the world has basically copied panels from comic book artists like John Romita, Russ Heath, Joe Kubert, Tony Abruzzo (who seemed to be one of his favorites) and a whole slew of other familiar names, he's copied the panels made some subtle changes to them and sent them out into the world as his own.
I'm no art student so I'm not the best guy to be presenting this argument but something does seem out of tilt here. Were the subtle alterations he made to these panels the works of a master correcting the student? Were these subtle changes needed to make these panels true expressions, something just missed by the less worthy original artists, were they homages to the artists in the trenches? I honestly don't know what they were, though I have read quite a bit on them this morning.
Tate Britain announced this week that it will host a major retrospective of Lichtenstein's work in spring 2013. Perhaps they should include the original pieces.
What would Tony Abruzzo's original art page containing the Sleeping Girl frame sell for, a few hundred bucks?
Here's a great exercise that I'm sure someone has already almost completed. Collect all the original art pages for the panels Lichtenstein has recreated. Done? Good! Now send the matching original art page to Sotheby's the next time a Lichtenstein piece goes up for sale.
Never mind all that even, just buy some original Kirby pages, it can't be long before the world finally discovers who the true master really was.
The best site to start exploring this subject is called Deconstructing Roy Lichtenstein, it is posted by an art teacher named David Barsalou.
Below check out the Tony Abruzzo originals on the left and the Roy Lichtenstein reinterpretations to the right.