So concludes Humanoids week here at Comic Book Daily.  Here's a list of reviews available:
Humanoids is putting out quality material month after month: every comic fan needs to give their stuff a look.  I gave them a hard look in "Humanoids? Who?" this week as well: promotion, additional content and broader distribution will go a long way to making Humanoids a publisher on English reading comics fans list.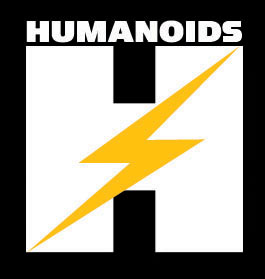 Since my opinion piece I've been looking at their numbers courtesy of IcV2.com.  Each of these books made the Diamond Top 300 Graphic Novel list for its release month but never again.  Here are the numbers.
Weapons Of The Metabaron: 1453 copies March 2011
I Am Legion: 1347 copies September 2010
Screaming Planet: 1239 copies May 2011
Madwoman Of The Sacred Heart: 1203 copies December 2010
Legend Of The Scarlet Blades: 511 copies April 2011
Day Of The Magicians and Elias The Cursed didn't rate, meaning they sold less than 340 copies.  Books with creators like Jodorowsky, Moebius and Cassaday sell well with English speaking audiences since they have recognition in this market; solely European creators languish.
It's interesting to me that Diamond is their only distributor: great that local comic shops are the best place to buy but unfortunate for those that don't live close to one.  If you're in the U.S. use an online bookseller but be aware that there is very little to no discount being offered, which to me is just plain shocking.
In case it isn't obvious I'm a big fan and was in no way compensated or even contacted by Humanoids: hoping this will get you into your local comic shop and buying one of these fine books.