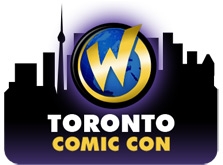 On opening day of Wizard World Toronto 2011 I had the chance to chat with Jesus Merino for about an hour.  It was totally unexpected so I wasn't prepared for it in any way; no notepad or recorder, just a back and forth between us.  I don't speak Spanish at all and Jesus has a pretty good grasp of English but we lost our way on more than one occasion.
I was waiting at his table since I knew I wanted a sketch from him.  When he arrived he had a book of pages for sale and was going to do sketches but didn't know what to charge for either: this was his first Canadian convention and his second in North America, previously visiting the San Diego Comic Con.
This got us into the difference between European conventions and American conventions; he told me the traditional European con was much more relaxed and had a focus on the creator and their process with round table discussions, panels and general interaction.  To Jesus American cons were about selling with retailers all over and artists selling their works; of course sketches at European cons were almost always free, a practice I heartily endorse.  We walked around the show and I gave him an overview of pricing for sketches, comic pages and covers.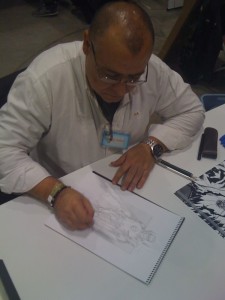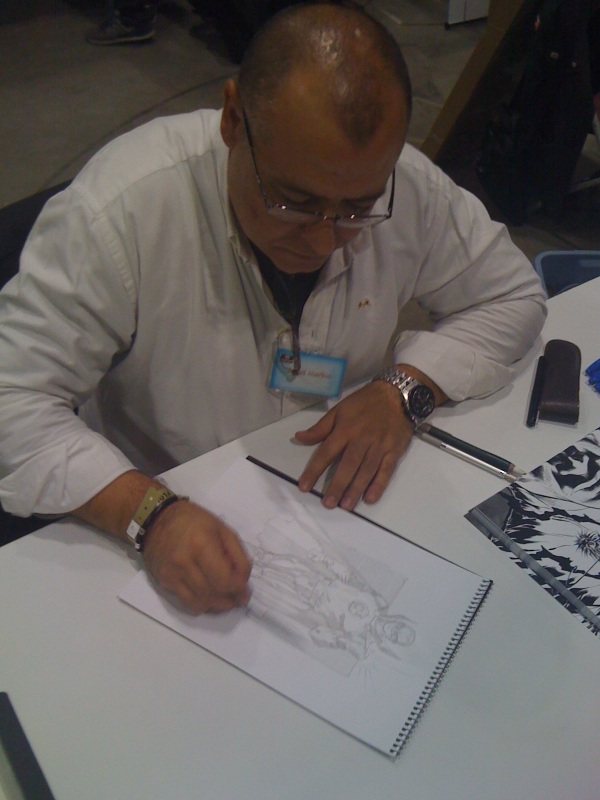 This led to some history.  Around 1998 Jesus was approached by Carlos Pacheco to ink his work; and thus began an eleven year relationship that parted ways when Carlos went to work for Marvel and Jesus had an exclusive contract with DC.  Prior to 1998 he was working on Spanish comics doing it all: writing, penciling, inking and lettering.  Along the way he worked on a book called Labyrinth with Marcos Martin.
His big break as a penciller came with JSA; the output from Pacheco had been slowing and he was looking for more work and the DC project came along.
Jesus enjoys a smaller more intimate convention, where he gets to chat with fans, sketch and in general interact.  This is the traditional style of European cons but he laments the change in Europe over to American style cons where it's big media and a constant stream of faces and signatures without a personal element.  He enjoyed the limited scale of Wizard World Toronto.
He asked me what I thought of Carlos Pacheco's Marvel work and I was honest: its lack of detail is a shadow of his previous work and style.  Jesus mentioned Pacheco is using a lightbox more and more with less detail in his pencil work.  It's interesting to see Pacheco inked by someone else: you can now disseminate how much of the finished product was Merino's inks.  It reminded me of Miller and Janson's work on Daredevil: a tight relationship that produced a stunning visual but without each other their subsequent work was less defined.
I parked myself at his table for quite some time while he worked on my sketch and we chatted.  Jesus Merino was congenial, polite and attentive to all the fans that stopped by his table for a signature, sketch or just to talk.  It was a great pleasure to meet him.