I had the opportunity this week to visit The Beguiling in Toronto for the first time.  Having heard they had a very large selection of books, I wanted to see what was available.
For those who have never been there the store is divided into two sections: second floor mainstream comics, first floor everything else.  I gave the second floor a walk-through and spotted a bunch of great books but I spent the bulk of my time on the first floor.
There were many, many books I wanted and I could have left with an empty back account and a van full of hardcovers, but I've been hunting one in particular: Little Nemo In Slumberland So Many Splendid Sundays by Sunday Press, first print.  It's a gigantic book, 16×21″, and a significant investment at $125 USD.  There have been three printings but I'm holding out for the first print and am willing to pay more to get one, but nothing crazy.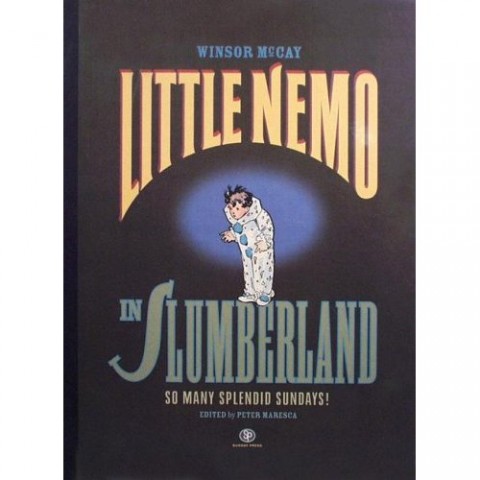 I spotted a copy on the wall, took it down and brought it up to the front cash.  Here's my conversation, as verbatim as my memory can provide.
Me: Can you tell me if this is a first print?  How much is it?  (No price sticker).
Clerk: It's $125.  I'm not sure which printing it is but we've had it a while.  I can check their website.
Me: If it's a first printing I'll take it.
Clerk: There's a third printing so I would guess it's a second print; we've had it for quite some time.
Me: Can we check to see what printing it is?  If it's a first printing I'll take it.
Clerk: How do you propose we do that?
Me: Open it up and check.  (The book is shrink-wrapped).
Clerk: No, we'd prefer to keep it shrink-wrapped.
Me: That's your decision.  (I put the book back).
So they've had this shrink-wrapped book for a while without any takers.  Could be that's because there's no price but the clerk was able to tell me that pretty quick. Plus it was on a high shelf that most couldn't reach, but I'm 6'8″ so it was no great feat. We can't expect anyone to know the pedigree and printing of every book in the shop, and that's easily remedied.  The clerk didn't know the printing and after looking at the publisher's website made a guess. I was surprised they were unwilling to open the shrink-wrap up to make a sale, or know for certain what printing it was.  It seems the possibility hadn't entered the clerk's mind, as I had to suggest it.
Was I asking too much, or out of line making my request?