Anyone who glances at my reviews here and elsewhere can see I don't read mainstream superhero comics: instead I like newspapers strips, translated European works, and art books. Even here on Comic Book Daily I'm swimming against the norm.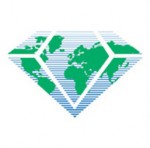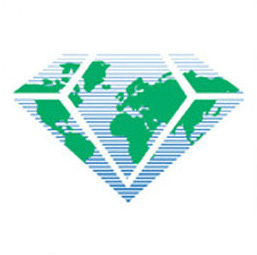 Every two weeks I go to my local comic shop (it's 45 minutes away and I can't justify the drive more than twice a month, as long as I'm working other things into the trip as well) and I pick up my books. Every time I ask the staff how many copies of these books they got into the store and invariably the answer is one; just the copy I pre ordered.
This makes me wonder how publishers can put out books with a lower interest or low possible market, but then the realization occurs that what I'm buying isn't the bread and butter of local comic shops, and is more the fare of bookstores and online retailers.
The collected edition market continues to develop and expand, with the possibilities of multiple formats and recurring sales. Jim Zub has an interesting look at one of his titles and how it sells.
The simple truth is that the market has moved to trade reading. Affordable, durable, easy to lend to a friend or give as a gift, trade paperbacks are now the market for many titles. Wayward trade paperback sales continue to grow and that really drives us forward at this point. Direct market comic retailers support Wayward with their trade orders, but more than half of our trade sales now come from bookstores and other outlets. Initial direct market orders are pretty good, but the long tail of continued sales through other channels keeps us growing year after year.
The recent Fantagraphics Studio Edition: Hal Foster's Prince Valiant had a print run of 1500. It didn't crack the Diamond sales charts, meaning less than 329 copies for September 2017, but 750 copies went to Amazon and Fantagraphics reported a few weeks after release they had less than 100 copies left. The same went for Spawn Vault Edition, also with a 1500 print run and Diamond reported sales of 660 but was sold out within two weeks of release. Another large bite from Amazon and other channels.

ICv2 has an article about bandes dessinées and the French market. Interesting facts about that market, with an increasing comic readership, but this statement seemed pertinent.
Paciulli produced a few numbers to back up his claim of diversity:  France has 350 publishers who brought out 9,800 titles in 2016.  Of these, 5,300 were created in France and 4,500 in Japan or the U.S.  The average first print run is 7,500 copies.
That's a lot of publishers putting out a fair number of titles. It's the average first run of 7500 that concerns me. The French market puts out 48-64 page hardcovers containing a complete story, unlike the North American market. These sell for 15-20 Euros, and the average title only ships one book a year. Lots of diversity but with an average small print run. But because of the format these books can be reprinted and kept on store shelves.
In the end we really don't know what's happening with book sales, sustainability and the current comic book market. We can only hope to see more of the books we love by buying the current volume, reading and enjoying it, and sharing that love with others.
Let's close with another Zub quote.
If you take away anything from this post, let it be this: When fans or news sites only obsess over direct market single issue sales numbers from Comichron (which are not complete, but do provide an overall sense of market leaders and attrition), they are ignorant of a much larger overall market. Comic companies are not obligated to post their sales numbers, but that obfuscation has unfortunately led to a ridiculous amount of armchair quarterbacking by people who cannot see the forest for the trees and are woefully ill-informed about what sells and where. If you only looked at monthly print single issue sales you would assume Wayward was doomed over a year ago, but it's just not true. The market has shifted and will continue to do so. Readers, retailers, and publishers need to adjust their perception of the market, if they haven't already.