Love it or hate it, Amazon is a major force for sales of almost everything. I am a book lover and end up purchasing a variety of titles from Amazon, and wanted to share two tools for those who can wait for a low price. If you need it right away I'd suggest getting a preorder in as soon as the book is listed, as Amazon will charge you the lowest preorder price once the book ships.
These sites work with a variety of Amazon country sites, but I've only used with Amazon U.S. and Canada. They also work with all of Amazon's categories, but here I'm focusing on comic books.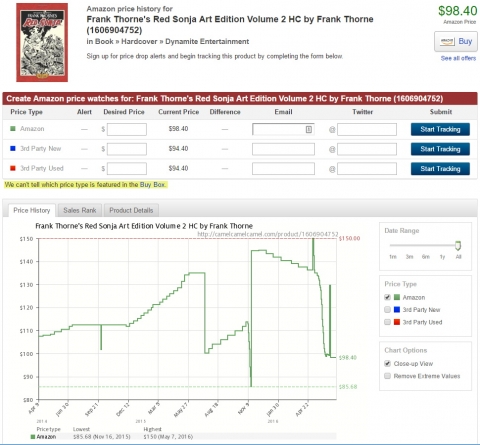 First up is Camel Camel Camel, one of many web sites that track the price of Amazon items. The key features are the price graph, the lowest price and the tracking. The graph is nice to look at and see how low the item has gone and how Amazon has played with the pricing. From that information you can sign up for an email or Twitter alert when the item reaches the price you want to pay.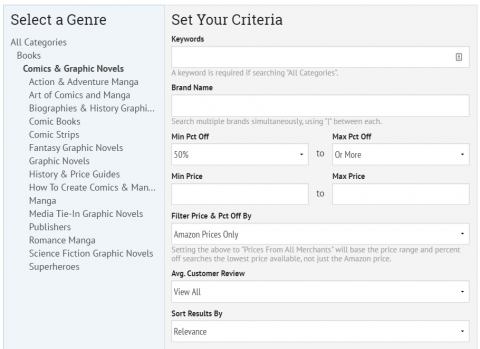 Next is Jungle Search, which allows you to search Amazon by keyword, brand name or category for discount levels. Here I've selected Comics & Graphic Novels with a minimum 50% off discount. This is great to check periodically for items with high discounts; for books it seems to be low volume sales with limited stock left that Amazon just wants to clear out. I do find books will get a 50% or higher discount for a week or so and then shoot back up.