As a follow up to my Boxing Day Hit List, I thought I'd share some of the books I picked up this year (or this past year to be precise). Back in the day, when I use to have more time, I'd plan a route around the city and spend the whole day visiting all the comic stores in town. It would be a highly coordinated effort taking into account the traffic and the weather, and it would be a solo mission… no friend tagging along to slow me down. This year, I managed to visit only 2 stores but I got lucky with some really awesome finds. The books I picked up range from about $100 to $1 after the holiday discount, including a set of Bernie Wrightson's Swamp Thing #1-3, My Greatest Adventure #80 and Showcase #80. However, in order to demonstrate and prove to myself that there are still good books left in the back issue bins, the challenge for me was to find good books cheap. So with this in mind, the books I'm featuring here have all been purchased for $5 or less (plus local tax). So… in no particular order, here's what I managed to find: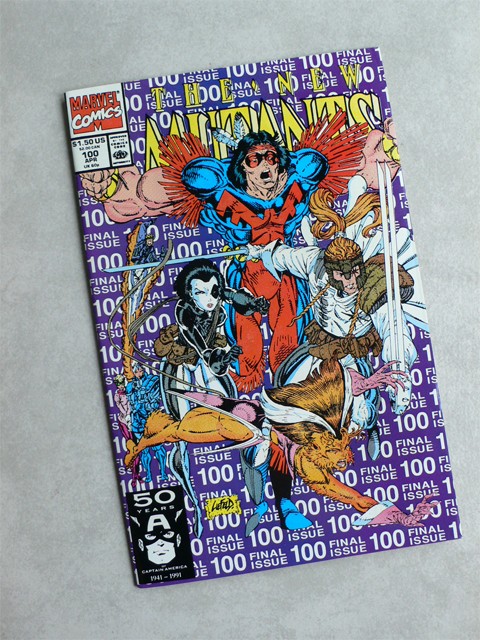 New Mutant #100
Being a product of the 1990's the New Mutants series has a bad rap. However, there are several key's within the run worth considering including #100, the first appearance of X-Force. Depending on how things pan out for Fox Studios, an X-Force movie is still a definite possibility so grab as many of these as you can while they're still cheap. People are asking $20 to $30 for these at the shows but you can still pick them up for under $10 on eBay. Keep in mind that these books are plentiful so the real value lies in the high grades and make sure to avoid the second prints.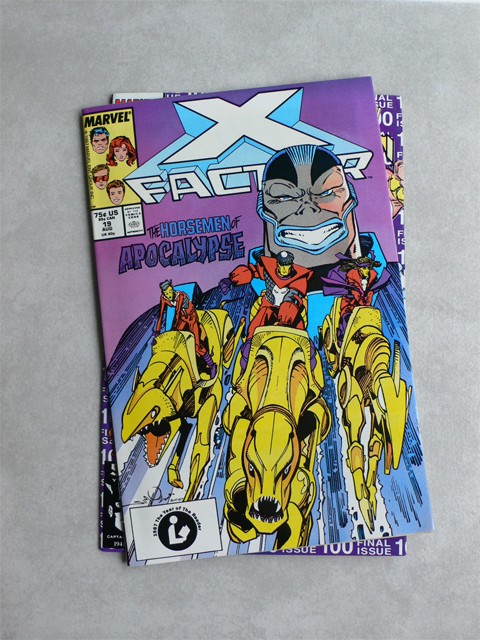 X-Factor #19
Like the New Mutants, X-Factor was a bum series until the movies propped it up. And like the New Mutants, there are several keys within the series, such as #19, the first appearance of the Horsemen. Apocalypse has been confirmed to appear in the next X-movie and everyone is hot for #5 and #6. However, it would appear that the Horsemen will also make an appearance as they can be seen in the distance in the end credit scene from Days of Future Past. But few people know or care about #19 making this book a good speculative pick.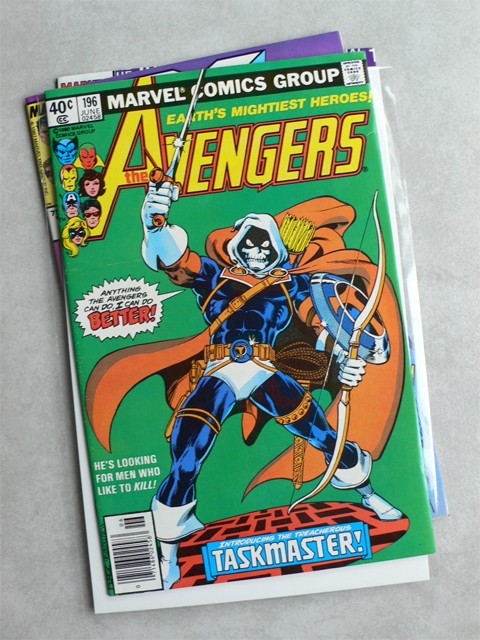 Avengers #196
I picked up several key Avengers books including #196, the first full appearance of the Task Master. A near mint copy guides at $55 making this 80's classic a steal. I haven't heard much about the Task Master's prospects but it's a first appearance and apparently he's good at taking care of tasks so that's good enough for me.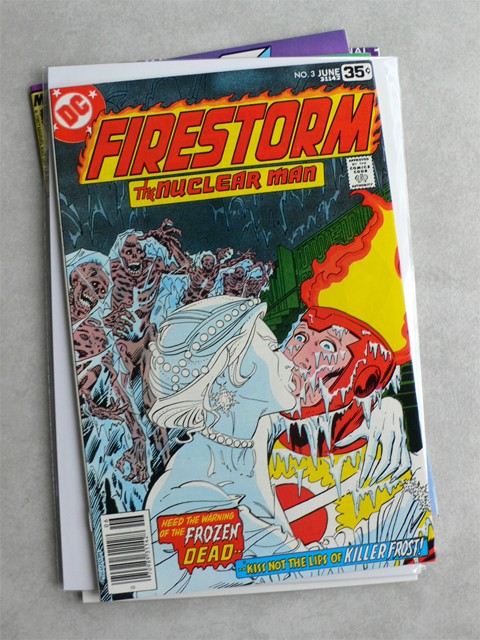 Firestorm #3
Firestorm books are heating up due to the casting of Robbie Amell for DC TV. Here we have the first appearance of Killer Frost. In fact, this whole series has become hot (no pun intended) due to the upcoming Suicide Squad movie. As well, there are several keys in the "Fury of…" follow up series. #7 features Plastique and #29 features Mind Boggler among the many other key issues. These books are currently under the radar so scoop them up quick while they're cheap.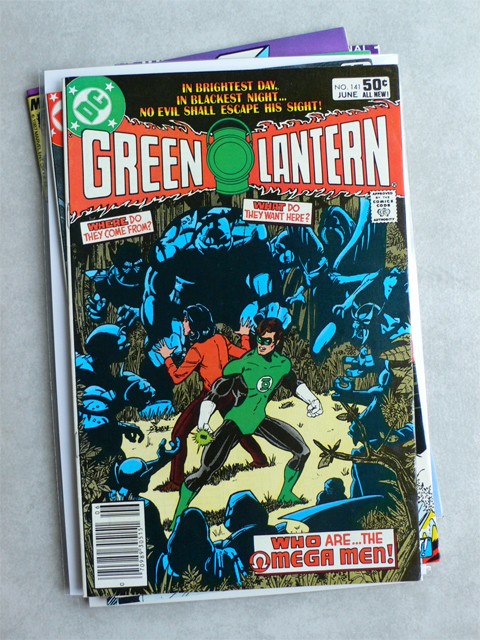 Green Lantern #141
I picked up two copies of the first appearance of the Omega Men. In my opinion, the Omega Men are DC's answer to the Guardians of the Galaxy without the humor. Once a hot commodity during the 80's, they've all been forgotten about and are due for some sort of come back. I'm thinking Fabio for the role of Primus.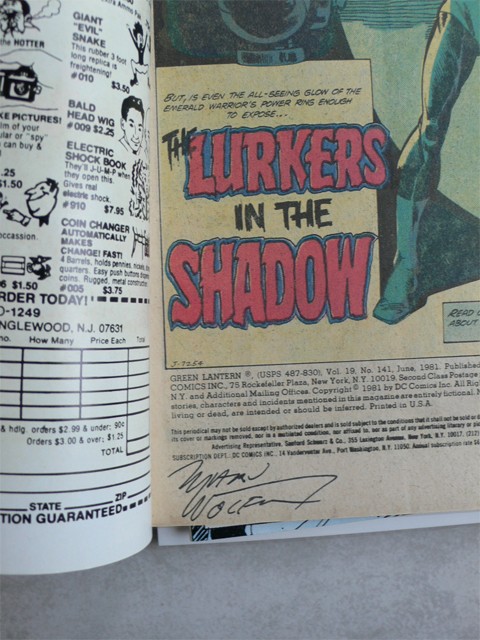 As luck would have it, not only did I find two copies of Green Lantern #141, but I was surprised to see that one of them had been signed by Marv Wolfman. Oh yeah!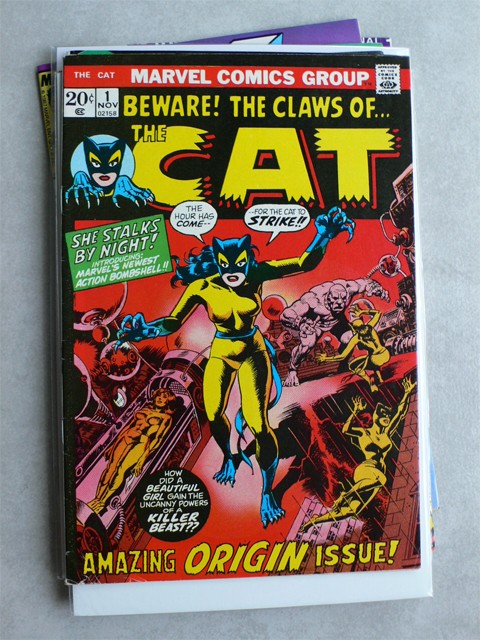 The Cat #1
I love these forgotten bronze age books. Not only was this cheap, but it's the first appearance of Cat who later becomes Tigra. Of note, #3 features the first ever Frank Miller name in comics, which is not noted in Overstreet, so pick that up as well if you come across these books.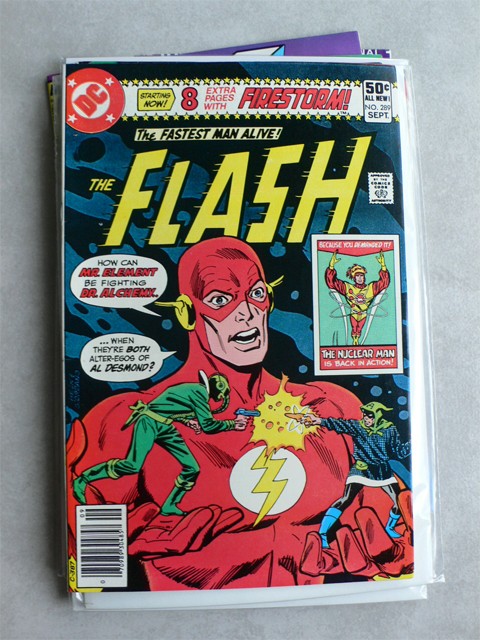 The Flash #289
Speaking of first Frank Miller… Flash #289 features George Perez's first ever work for DC in the Firestorm back up story. Not a super key or a first appearance of a hot character, but special none the less.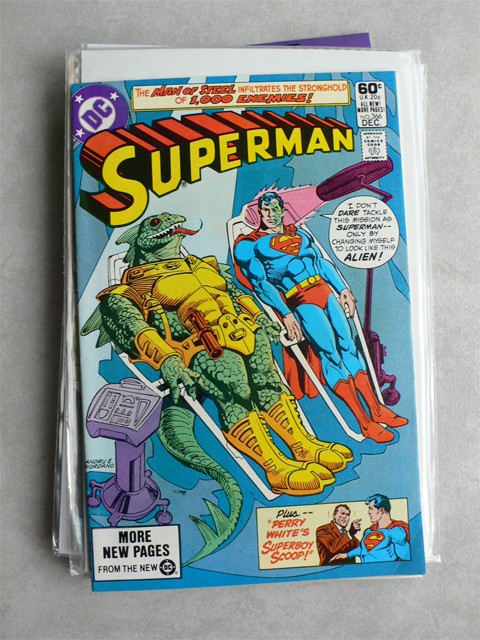 Superman #366
Speaking of special and similar to The Cat #3, Superman #366 also features a fan boy letter from Todd McFarlane. I'm not a huge Todd McFarlane fan but definitely worth the price I paid.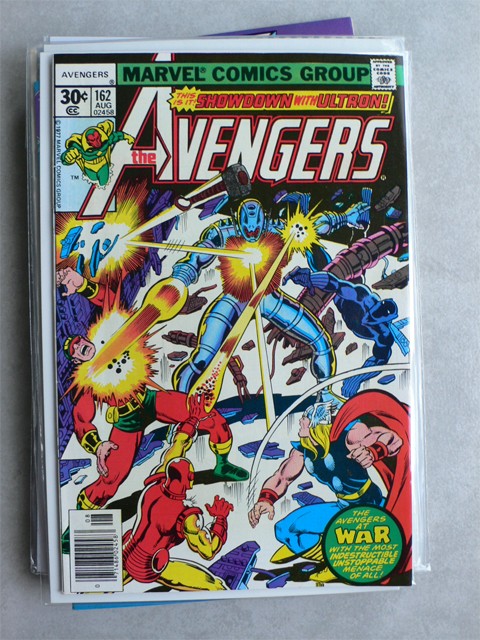 Avengers #162
Another Avengers book I picked up is #162, the first appearance of Jocasta. Even a robot like Ultron needs a girlfriend giving the term robot love new meaning. I have no idea what's in store for us come May 1st but I figure anything "Ultron" is good at this point.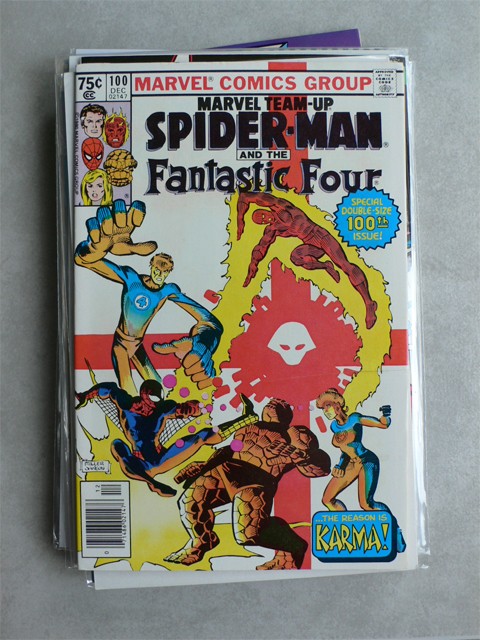 Marvel Team-Up #100
Not only is this the 100th double-sized issue of Marvel Team-Up, not only does this feature art by Frank Miller, not only does this feature the Fantastic Four but the X-Men as well… speaking of which, if you're a fan of Byrne's X-Men run (and who isn't) you'll love Byrne's art in the backup story featuring Storm and the Black Panther… but on top of all that, this is the first appearance of Karma, one of the original members of the New Mutants. Need I say more?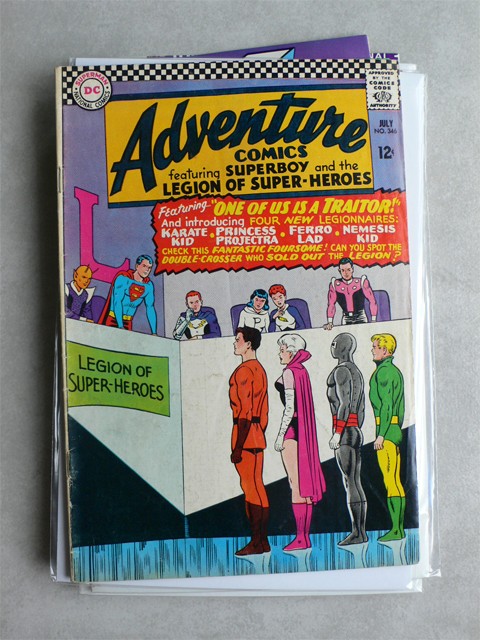 Adventure Comics #346
Admittedly, when it comes to the Legion, the sum is greater than its parts. Still Adventure Comics #346 features the first appearance of the Karate Kid in a comic with a 12¢ price stamp. Besides, who wouldn't want some kung-fu action in the distant future where ray guns and shoulder fins are all the rage.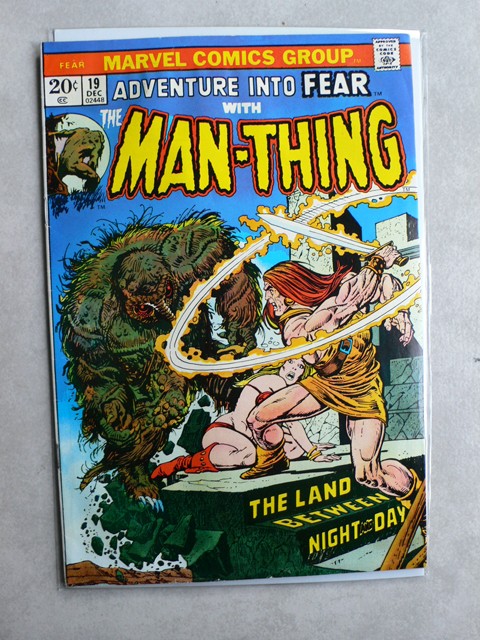 Adventure into Fear #19
I can't believe I have this book again. I couldn't get $10 bucks for my beat up copy. Then, the end credit scene from GOTG shows up online, boom… it's picked up within a half hour of listing it on eBay for $40. The buyer doesn't even bother make an offer. Later, I find a nice copy in the bins at Fan Expo for $25… flip it to a fellow collector for $40 who then flips it to someone else at the show. By the end of the day, I see the exact same book that I fished out of the bins hanging on the back wall of an older gentleman dealer for $175. I'm embarrassed to say how much I paid for this new copy. It's slightly warped due to moisture but nothing that a good "pressing" couldn't flatten out. What is "pressing" you ask? Stay tuned for my next write-up.
All in all it was a pretty good haul. If you've got any fishing stories of your own from this past holiday, I'd love to hear about it. Happy collecting.