I've got a lot of things I'd like to discuss but I'm gonna have to put that on the back burner because this past weekend was the Toronto ComiCon, 2017!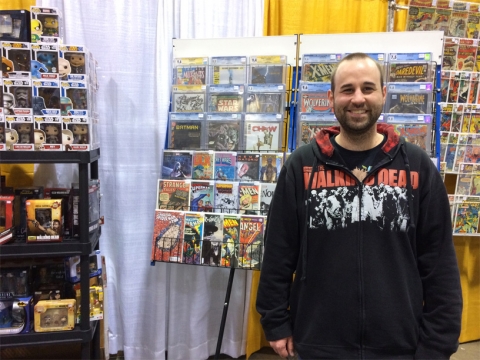 I usually split a booth with someone but this year I went solo, although I did have someone to help watch my stuff and keep me company. Business was slow during the first day but progressively got better. I was slashing prices on Sunday and it was busy enough that it became difficult to leave the booth for a walk about. Financially speaking, this was my best performance for this particular show, which sounds good when I say it out loud but after expenses and the cost of setting up… it's not necessarily as glamorous as it may sound. Still, it was fun and I managed to clear some unwanted inventory and lost about 5 lbs while doing it.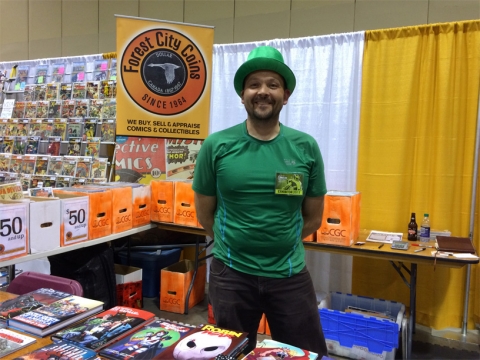 Lots of other people also seemed to have done well, but among the… "I had a great show!", "I'm did really well" and "what an awesome weekend" there were some long faces and the usual complaints… "no one is buying comics", "the show has become too expensive" and "the prices are to high".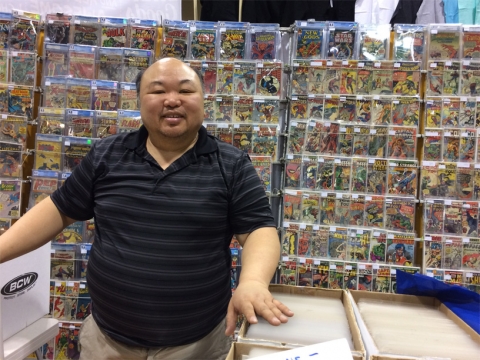 From my perspective, I felt that the show was very successful and I'm always impressed by how well these larger shows are run. However, I like to delve deep into issues… so, instead of me telling you how great everything was, I thought I'd examine the most common complaints that seemed to creep up every year. Being enlightened means that we can think critically and are able to look at issues through various lenses…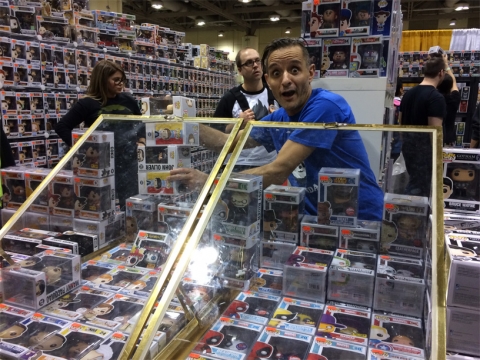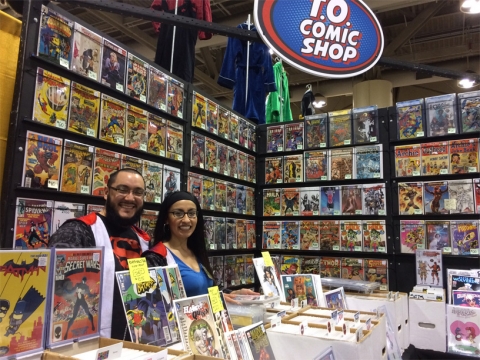 What I hear often, year after year is that:
• The show is too expensive and the organizers are to greedy.
• The patrons are cheap and most are simply here for the media spectacle or for cosplay.
• No one buys comics any more or comics are priced too high.
The 3 main lenses that I'll be looking through are:
• The host.
• The guests or patrons.
• The vendors (primarily comic vendors).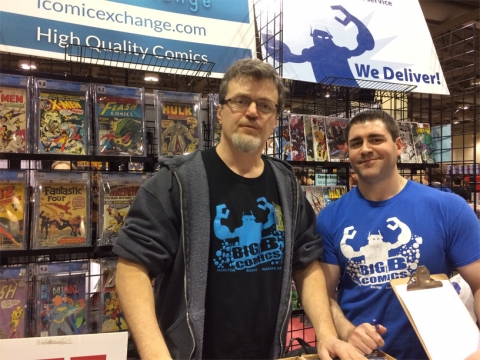 Okay… let's break it down…
The Host
Is the cost of setting up too high? Is the admission price too high? Is the cost of comics too high? Is the cost of changing a simple light bulb in your car too high? How about a pair of jeans? Or ink for your printer? Or restaurants that insist on a minimum 15% service charge on top of the overall bill which includes tax? The quick answer here is… damn right the costs are high! But so is everything else. Is the organizer greedy? Are the comics overpriced compared what they're selling for online? Do buyers want valuable books without paying full price? Of course! After all, money makes the world go around and we all want as much of it as possible. The Toronto ComiCon is a business. Corporations exist to make money and a well run business knows how to maximize profits. The real question we should be asking here is, are they doing their job? In exchange for the cost of setting up, it's the organizers responsibility to promote the show and get people inside. I would say that they've done that. I was impressed by the turn out and was encouraged by the overall interest. If anyone knows how to put on a show, it's these particular people. They've got the experience, the brand recognition and an audience that they've built from years of hard work, so why shouldn't they be rewarded for this? Vendors paid to have access to this audience and this is exactly what we got.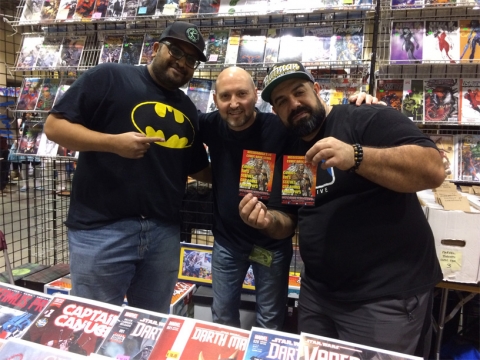 The Patrons
So then, if Informa did their job properly… is the comic audience too cheap? Perhaps they are, but let's look at the big picture here. As I briefly mentioned in my last post, the buying power of the dollar isn't what it used to be. Gold appears to double every 10 years, but it's actually money being devalued by 50%, which is basically what inflation is. By my calculation, if you have an annual salary of $100k, at the current rate of inflation or devaluation, your $100k has the buying power of about $25k to $30k from our parents era, which is not a lot of leverage. By the time the patrons are on the show floor, they are already out of pocket the high cost of admission, parking and have yet to buy an $8 slice of pizza for lunch or a $5 bottle of water to stay hydrated. All this before they can even consider buying that beat up copy of Amazing Spider-Man #300 stickered at $400, in hopes that the book will increase in value on news of an upcoming Venom movie. Resources are stretched thin for most people, and if you have dependents, the cost to attend is compounded for families. So you can call it what you want but I prefer to view this as being careful. Considering the amount of debt people carry, I think careful spending should be encouraged. Ultimately, you want people to be happy with their purchase decision and those who paid for admission should be made to feel welcome because without the patrons, there is no show.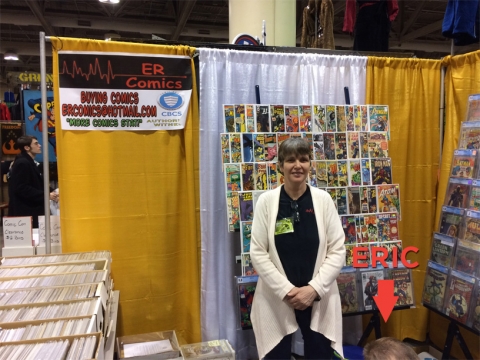 The Vendors
As they say, the definition of insanity is to continually do the same thing but expect a different outcome. Based on this description, I can tell you that some vendors are indeed insane, for choosing to operate as they did decades prior. As both buyer and seller, I can be sympathetic but only up to a point because I don't understand why some people refuse to acknowledge the cultural shift that is taking place. As well, the market is more fragmented than it's ever been, and I'm not talking about toys, games or even technology. With a 75 year history within comics alone, there are more stories, more publishers and more creators than ever before. All resulting in more strains of interest for both readers, collectors and speculators. From old books, new books, hard covers, soft covers, variants, art editions and other formats… all multiplied by the number of genres of interest… up against a slowly shrinking group of buyers, the problem is clear. The open minded, smart vendors have been able to let go and transition along with this shift. Those who are unable to accept that the world is changing are missing out by limiting themselves to the same path that they've always been on. We all have choices, but this freedom also dictates that we can't cry about the choices we've made. I just think it's better to be problem solvers.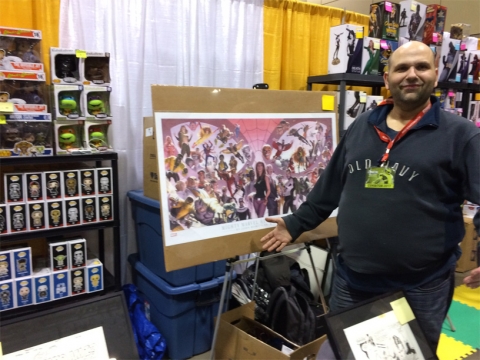 In a perfect world, everyone would be enjoying comics, but the 80's are far behind us now. If the business of comics is your livelihood, then being cognizant of the world around you can greatly benefit your bottom line. Proof of this can be seen in those who are actually doing well. However, having said all this, I've decided this would be my last ComiCon show. I'll still be attending, but just not setting up as a vendor. I had a great time but I need to move on and I don't want to pick up more inventory. Besides, the set up cost is too high and people don't buy comics anymore 😜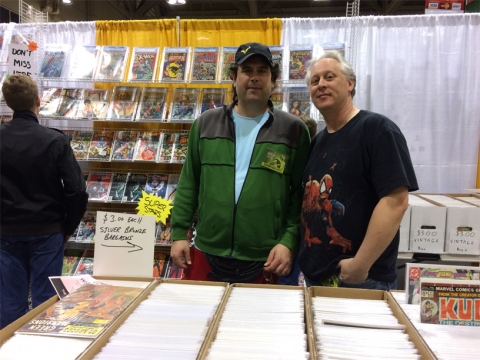 Let's keep going…
I was itching to pick up a couple of investment books but I just couldn't find one that offered good value due to the current USD to CAD exchange. I also don't trust the current political and economic state of affairs, namely Trump, which I'll elaborate on in a future write up. So, I decided that this is a good time to sell, rather than buy those kinds of investment books. However, I did manage to find a few things I liked and this is my haul from the show: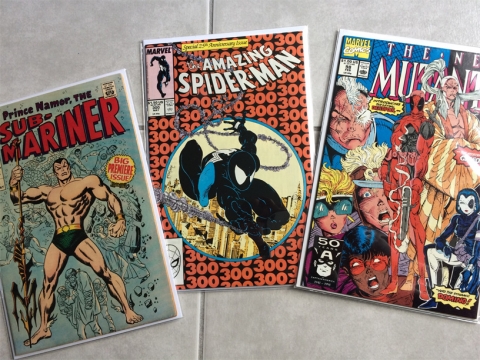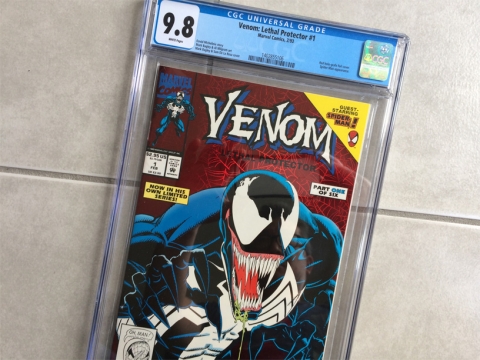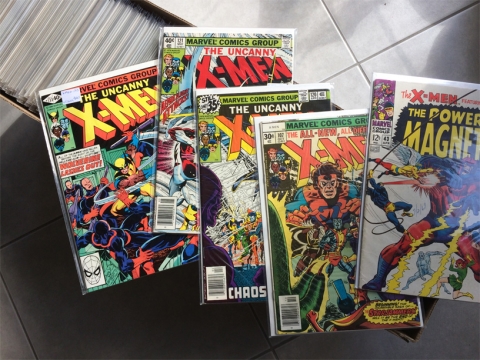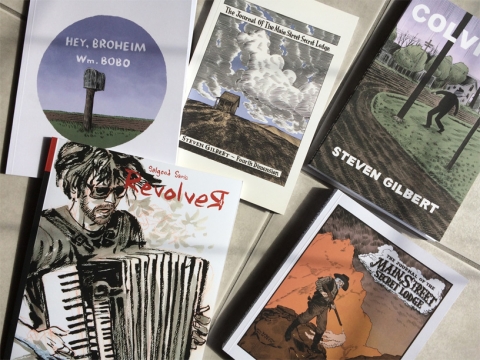 Just south of me, down at Artist Alley, the painting below caught my attention. For one thing… it's a fine art piece at a comic show! I stopped to take a closer look and boy, was I ever blown away. Finely detailed…, the technique, the colours and the tone of the painting reminded me of Alex Coville's work. But not only that… who was this older lady laughing in the middle of a field with space age construction taking place in a rural setting? Clearly there was some deeper thinking applied here. I tend to be socially awkward and I'm always in deep thought so I never know what to say to people, but I managed to have a brief chat with the artist, David Caesar. A Sheridan grad and a comic fan who has chosen to do fine art. As I mentioned, his work is a little derivative of Coville, but I don't think this is a bad thing since the process of creation is essentially like a forest, where new ideas are sprung from the fertile remains of old growth. Go check out his other works on his website and you can also see glimpses of Bateman and even Christopher Pratt here and there. I mean this as a compliment of course, because this is the level of artistry that is on display here. I think his work is brilliant and I look forward to attending one of his future shows.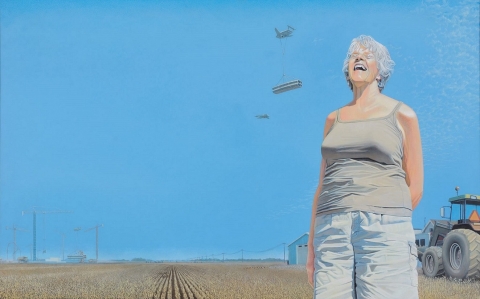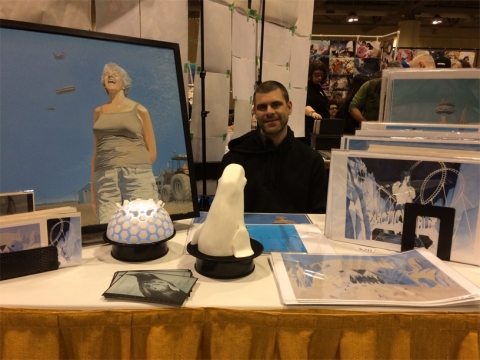 At another part of Artist Alley, I stumbled upon two other creators promoting their books, Salgood Sam and Steven Gilbert. I'm was not familiar with their work but again, I was struck by their individual styles. I liked Salgood's brush drawings so much that I almost purchased the original art, which was used on the cover of one of his books. I decided that it was cheaper to buy his book instead. Steven had a cross hatching style where the fine line work on his covers reminded me scratch board illustration. He had this crazy idea to re-adapt A History of Violence back into a book, which in turn was an adaptation of John Wagner and Vince Locke's graphic novel. I can't wait to get started reading all their works. Both gentlemen were generous with their time and was kind enough to provide a quick sketch in each book I purchased. How great!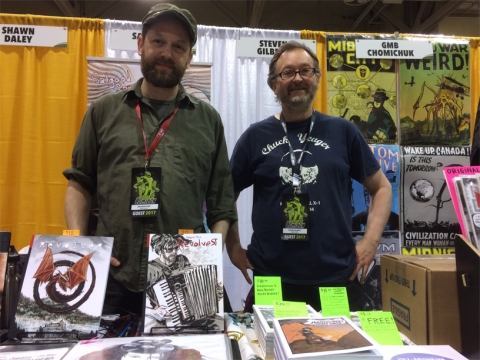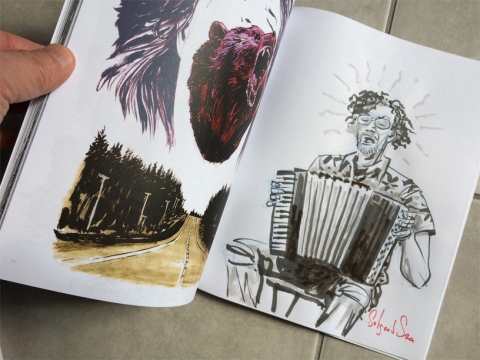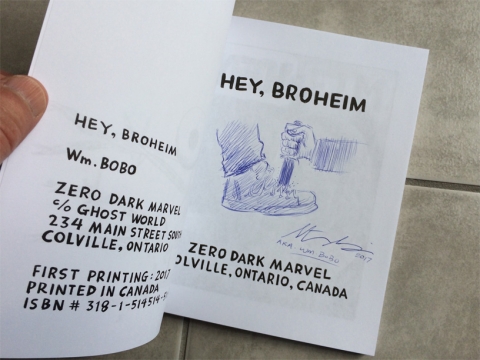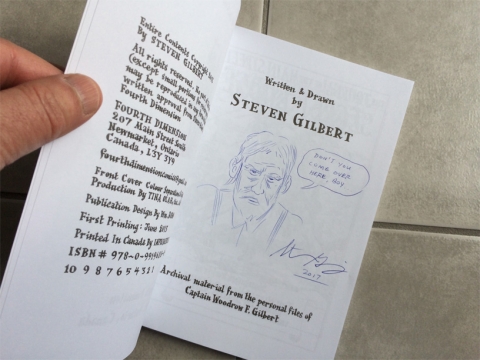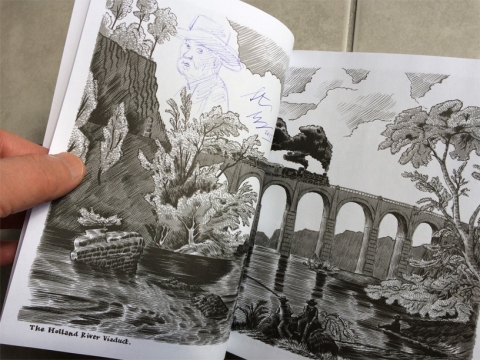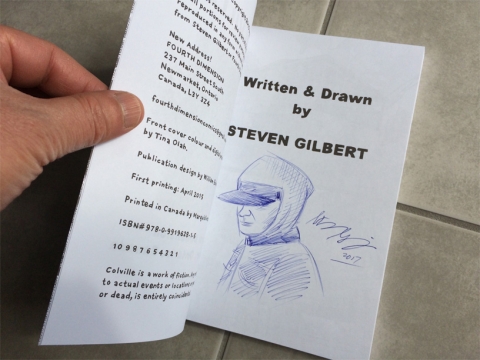 Another successful spring exposition has come and gone. Below are some addition images… enjoy the sights and sounds….er, without the sound.
During tear down, I like to imagine that I'm in a video game… as I weave in and out of the aisles, dodging people with my little dolly, trying to make it to the car and back in few a trips as possible. Being a small set up means I'm usually one of the first people out of the loading dock. Cheers everyone.