While some blame the Internet for declining sales of print comics, the democratic, shareable and open nature of the world wide web has created an excellent marketplace for boutique books.
Whether Kickstarter'd, Indiegogo'd, pre-ordered or otherwise, self-published minicomics and graphic novels offer a refreshing alternative to the hustle and bustle of the direct market. There's something exciting about following a link from a retweet and landing on an artist's personal storefront, where for sometimes as little as $5 you can receive a personally-addressed package containing a hand-crafted, ad-free comic book. These projects are most often labors of love, and I doubt any artists could make a career out of selling them. Still, these books are brimming with DIY spirit and originality, and owning one feels special. Here are a few recent highlights, by no means a comprehensive list.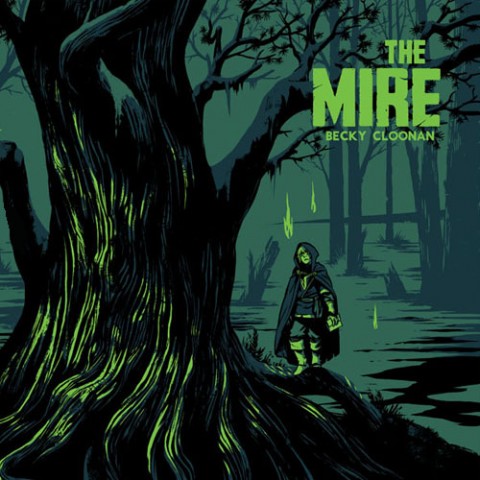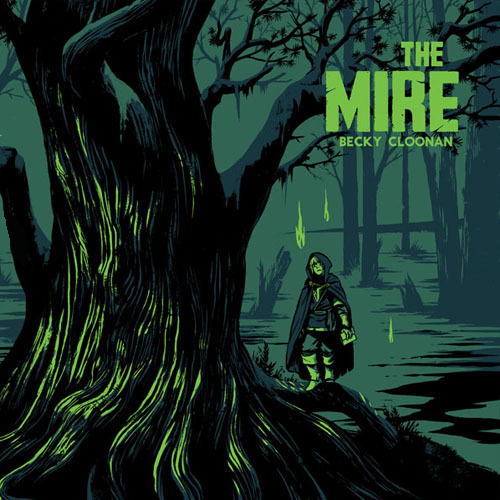 The Mire by Becky Cloonan
2012
Becky Cloonan's name should be familiar to mainstream comics readers. As an illustrator she's had memorable runs on AMERICAN VIRGIN and Brian Wood's NORTHLANDERS, and is currently working on Wood's CONAN THE BARBARIAN cycle. Oh, and she drew a recent issue of BATMAN. But Cloonan has never stopped making self-published comics, and her 2011 minicomic, WOLVES, garnered much praise. Earlier this year she opened an online presale for her latest minicomic, THE MIRE, and copies went out this summer.
Much like WOLVES, THE MIRE is steeped in traditional fantasy imagery, from knights with clinking armor to maidens in flowing renfair attire. A young squire is tasked with delivering a letter penned by his master to a mysterious castle in the woods. He travels alone, and encounters ghosts both real and metaphorical. Cloonan's script is minimalist and her art is achingly beautiful, here reproduced on creamy stock with a gorgeous screenprinted cover. If there's one minicomic everyone should buy this year, it is THE MIRE.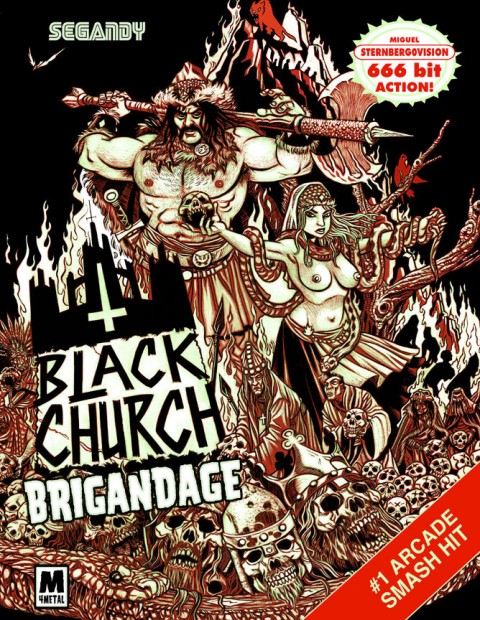 Black Church by Andy Belanger
2012
BLACK CHURCH is the first installment of what promises to be an epic metal-inspired tale of barbarian battles and bedding of witches. Vlad Dracul is a Transylvanian warrior who meets and falls for an enchanting woman in the forest. Their offspring may or may not be the Antichrist, but I'm leaning toward may.
Andy Belanger is the Percy Bysse Shelley to Becky Cloonan's Mary Wollstonecraft Godwin (the couple were recently engaged), and her influence on his work is somewhat evident. Belanger's brushwork is similar in style, but he injects much more humor and absurdity into his art, befitting a main character whose Ws are replaced with Vs in speech bubbles. The book is formatted and packaged into a 7 inch by 7 inch cardboard sleeve, reminiscent of a vinyl 45rpm single. Although this first installment offers a satisfying and brutal tale, the future promise of this story might be even more intriguing.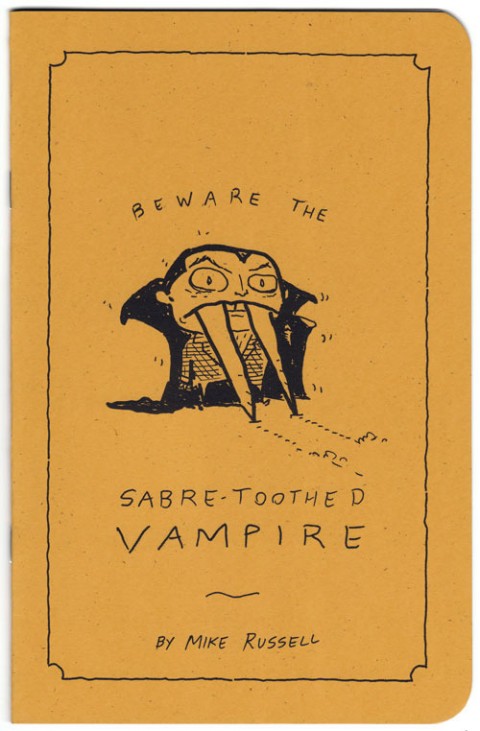 Sabertooth Vampire by Mike Russell
2011
Recently featured in Dark Horse Presents, the Sabertooth Vampire is a diminutive Dracula whose fangs are twice as long as he is high. The result is that his fangs get stuck in the ground and he is left hanging there unable to move. It may seem like a simple visual gag whose entertainment value would fade quickly with each installment, but somehow Mike Russell makes it fresh each time. Each adventure is prefaced by a full title, such as "Agony of the Sabertooth Vampire," in which the titular character is used as a tetherball pole. Sometimes the title is punchline enough.
Russell also publishes the comics at www.sabertoothvampire.com, but the the first two "seasons" are also available in booklet form.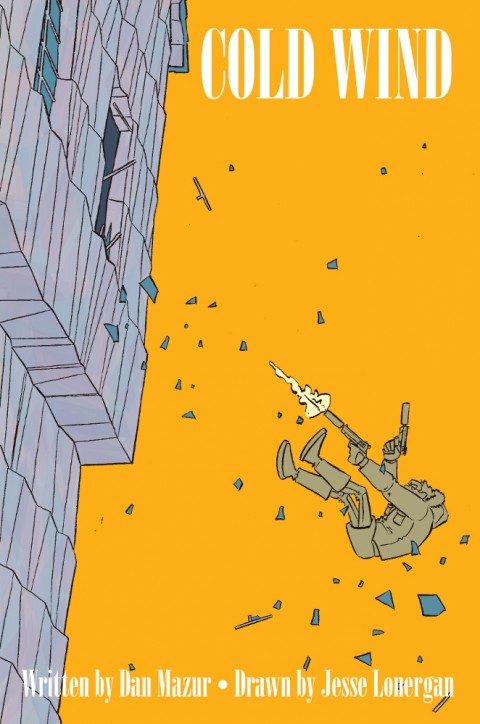 Cold Wind by Dan Mazur and Jesse Lonergan
September 2011
Imagine a collaboration between Hans Christian Anderson and Robert Ludlum and you start to get an idea of what COLD WIND is about. A skilled agent infiltrates an icy fortress, bent on assassinating its old and bearded lord. He outwits polar bears and dog soldiers, but accomplishing his mission may have dire consequences. To reveal more is to spoil the fun, but trust that Dan Mazur's tight and imaginative script and Jesse Lonergan's clean lines make COLD WIND one of the most impressive independent releases I've read in ages, even if it is a quick read.