I don't often stray from my usual genres in comics. If it's not horror or sci-fi, someone I trust probably recommended it to me. But I do think it's important to occasionally step outside your comfort zone. So when LOUD COMIX #1 showed up in my post box, I decided to give it a try, even though I know very little about southern punk band culture.
LOUD COMIX is the brainchild of Jamie Vayda, a sometimes frontman for various bands through the years and, it turns out, a formidable cartoonist. Each of the four stories in issue #1 are penned by other punk rockers and illustrated by Vayda.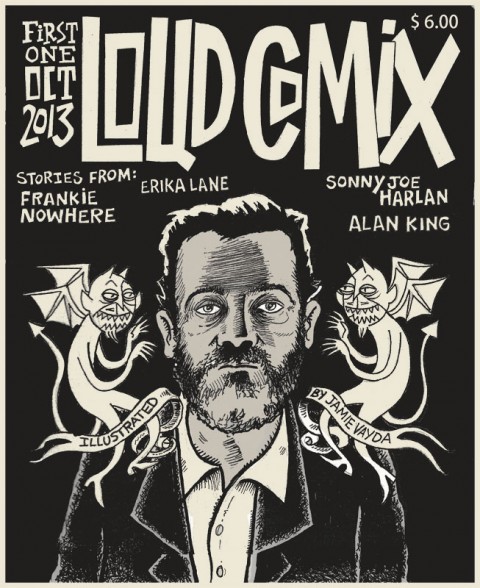 The stories vary from autobiography to weird fiction and occasionally somewhere in the middle. They are in turn honest, violent, graphic and sometimes oddly heartwarming. Above all they are masterfully crafted comics, and don't feel at all like a side project from someone in another profession. Even though I found these characters and the situations they get themselves into unfamiliar, I devoured the book and am genuinely looking forward to more.
LOUD COMIX is published by BirdCageBottom books and available from their website for $6.