Finally, after 3 1/2 years, I have finished my original graphic novel "Splashdown."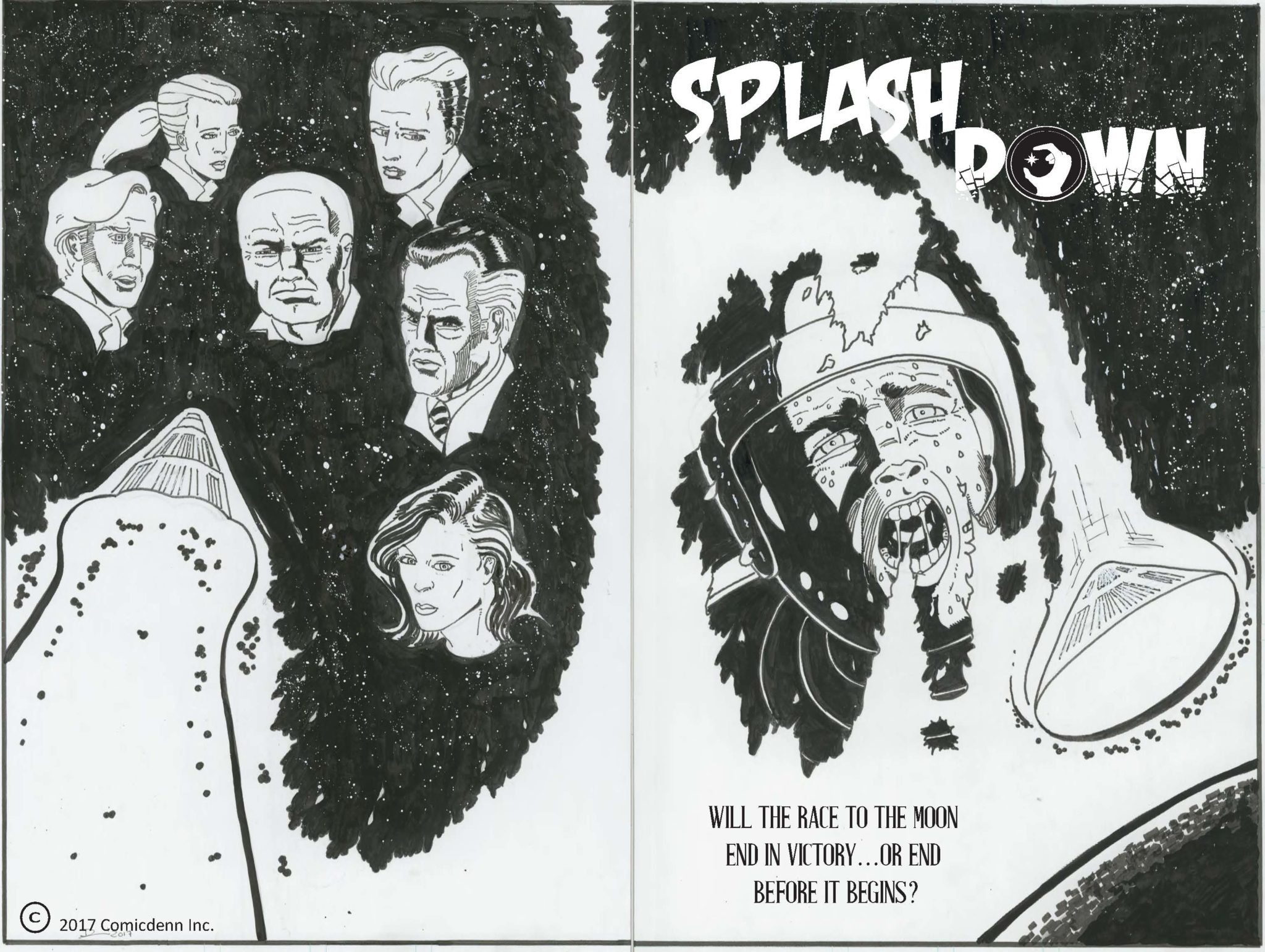 Splashdown takes place in the early 1960's, at the height of the Cold War and the beginning of the space race, between the United States and Russia.
It is a mixture of the history of the time and the fiction of my mind that hopefully makes this a compelling story that has a ring of familiarity and a possibility of what might have been.
Working on this in my spare time has given me a whole new appreciation for what it takes to turn out a book this size and the work involve! Splashdown is a 97 page story which I penciled, inked and wrote, along with a 10 page pencil art gallery and wrap around cover. I dropped the dialogue and sound effects into the scanned art boards using the Illustrator program, of which the only thing I know how do with it is that. I am not proficient and do not really enjoy that process, but if I wanted to complete this book I had to do it.
It has overall been a blast doing this, and I have grown a lot, I think from the beginning to the end of the book, both as a writer and as an artist. The beginnings of a story set in the same world and time period are already in mind.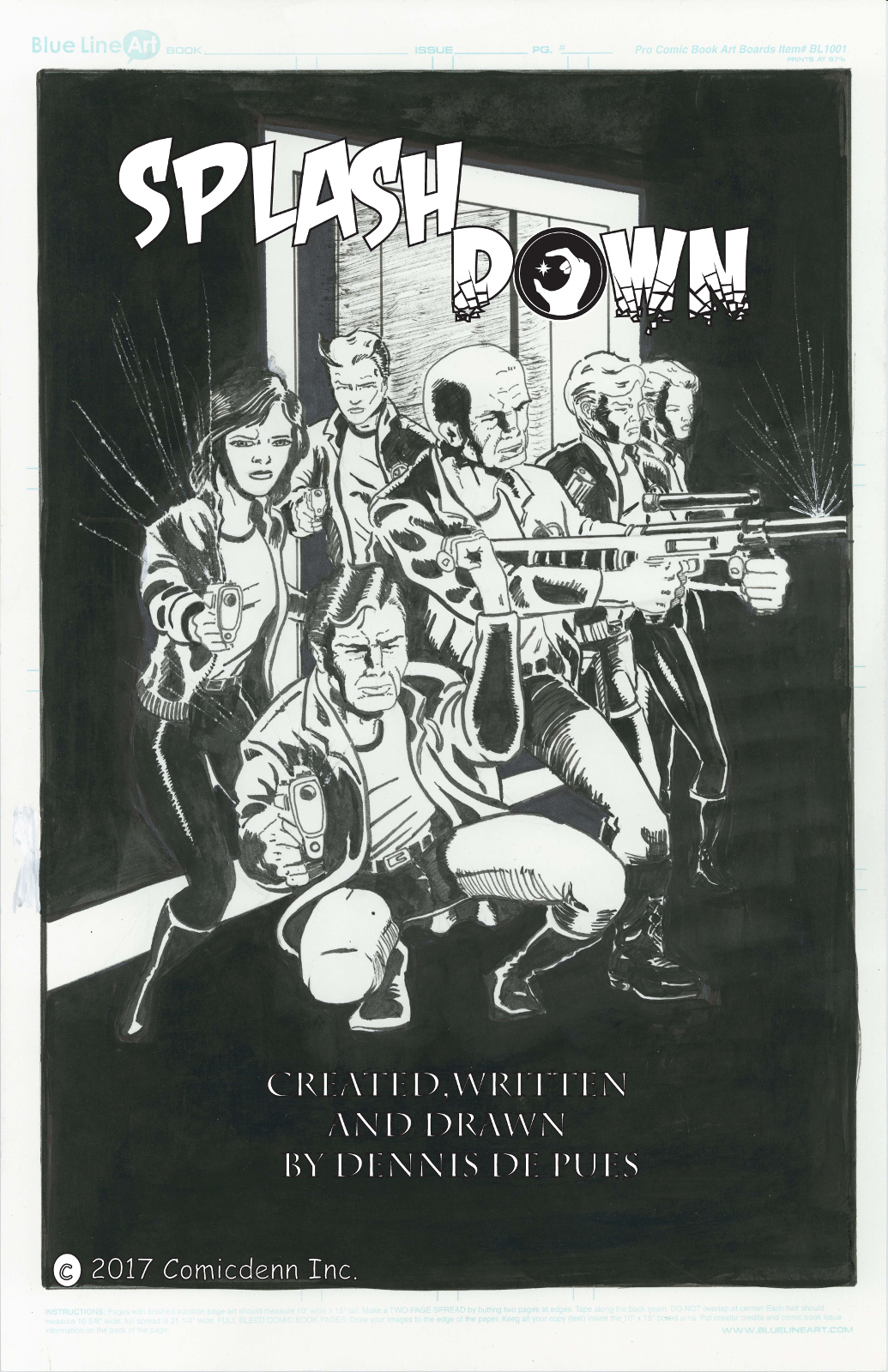 Right now I have no firm plans of doing a hard copy, but that could change based upon the reaction to the book which is available for digital download here: http://www.comicdenn.com/splashdown-dowload for $4.99.
I hope you feel compelled to check it out.
Continued happy collecting, and I hope you enjoy my book!