IDW has published a new series of oversized Marvel signed and numbered artist collections in hardcover.

Don't ask me what IDW is doing publishing these but since they are now publishing a kid-friendly line for Marvel, maybe we shouldn't be surprised.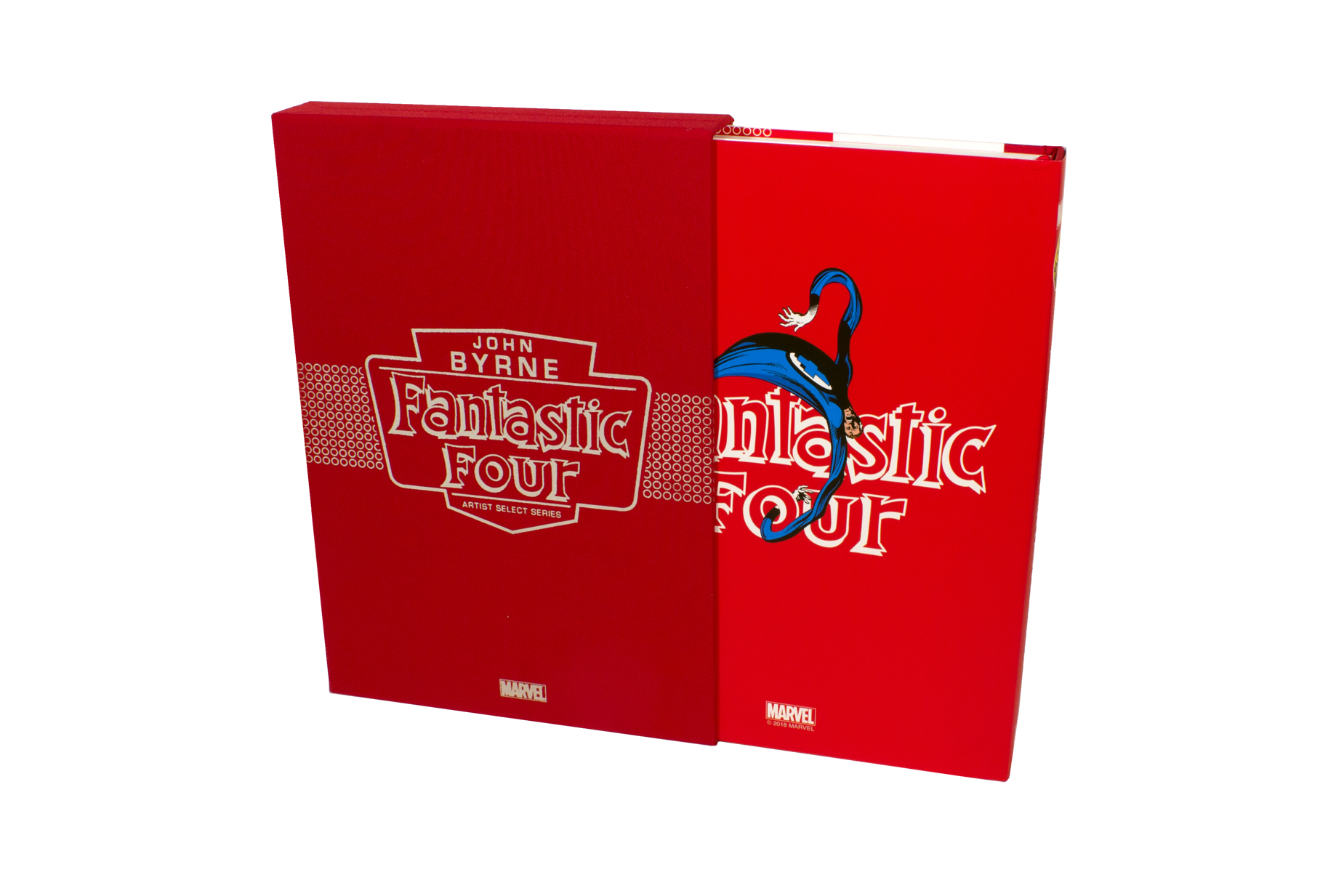 The volume that caught my interest was John Byrne's The Fantastic Four Artist Select Series! It is signed and numbered, limited to 999 copies and sells for $125 US plus shipping and duty.So it is not inexpensive.

Now I love Byrne's Fantastic Four run and own the originals so I waffled for 24 hours on buying this. I took the plunge hoping that the quality would be high and that the overall package would add to the enjoyment of the stories.

It shipped from California on time via UPS and I received it in a week. Solid packaging and safely shipped I eagerly opened the package.

IDW knows how to package and produce these oversize and high quality books. The over size 9″x13″ volume is housed in a custom slipcase and signed and numbered by John Byrne.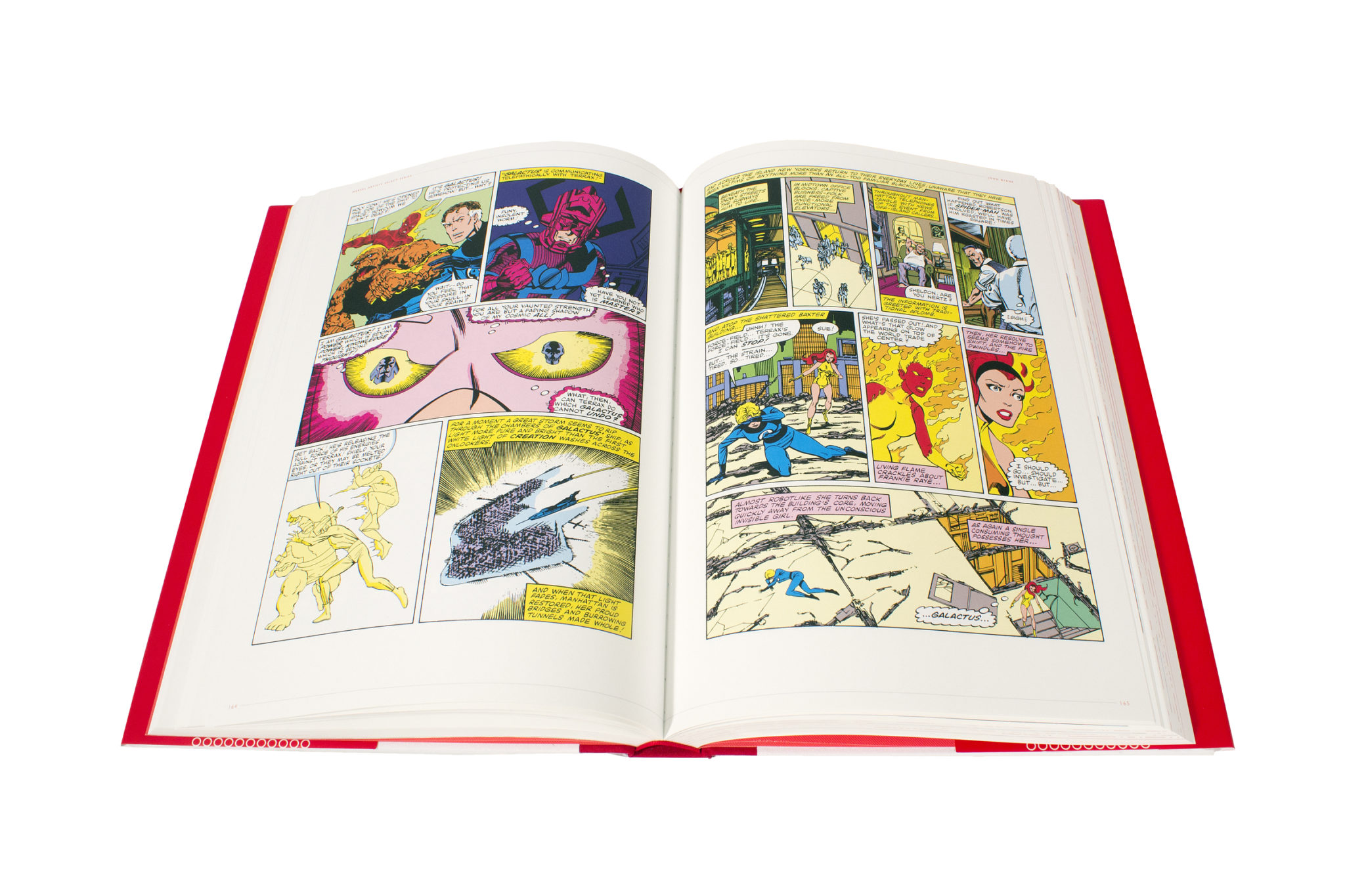 What really struck me was the paper that IDW used. Bright white without the annoying (in my opinion) high gloss paper used in so many of today's comics. The paper has a heavier weight and tooth and is printed in the conventional four colour comics style these books were originally printed in although because of the paper quality and whiteness of the paper, the colours popped in a very enjoyable way.

The volume contains the following issues. Fantastic Four issues #220, 221, 236, 238, 240, 242, 243, 244, 252, 258, 267, 274, 285, and Fantastic Four Annual #17.
Issue 220 and 221 are inked by Joe Sinnott and the rest are all Byrne.

I really enjoyed the entire volume, and the paper quality even enhanced the whole experience and showcases why Byrne is one of the most enjoyed storytellers in the industry.
There are more artists featured in the Select Series. Bob Layton's Iron-Man, Bill Sienkiewicz's New Mutants, Sal Buscema's Hulk and George Perez's Avengers.
All vary in format and price and can be found here.
Make sure you are sitting down when you see the price tag on some of these!
So if you are a fan of any of theses artists and want to see them in a beautiful format, these books are for you.
Continued Happy Collecting!