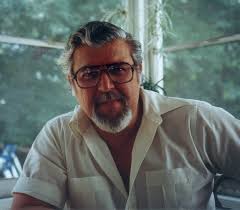 It would have been Big John Buscema's 89th birthday this week. The man who was one of the Silver Age greats who literally transformed the Marvel Age of comics into the Marvel House style after Jack Kirby left Marvel for DC, and is responsible, I think, for some of the most iconic covers that have ever graced a comic book!
When I think of my favorite covers an awful lot of them are Big John's work. I would like to throw out a question to you all. What are some of your favorite John Buscema covers?
I am going give you a few of mine, and I have attached a few pictures of some of my favorites. I bet that Silver Surfer #4 is probably in just about at the top of everyone's list but I am going to point out a few of my favorites that are a little less obvious.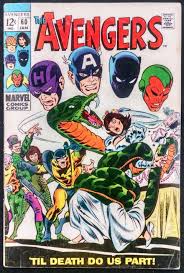 One of my very favorites is Avengers #60. I always loved this cover. I couldn't find an image of the original art for this but the floating heads were all drawn separately and attached to the art. It also contains a fair amount of white out in getting the image the way they wanted. A hi resolution image can be found in the book that showcased the Exhibition of JB's work in Casal Solleric Museum in Palma de Mallorca, Spain in September to November 2009.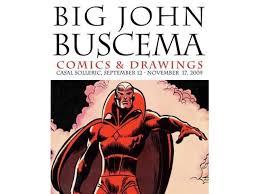 The museum published a massive book, Big John Buscema Comics & Drawings, highlighting a ton of original artwork never before seen by the general public. It was reprinted in English and made a little less cumbersome. I highly recommend this book as well as The John Buscema Sketchbook and The Art Of John Buscema, both which contain a lot of his work that really showcases his pencil work and method of working.
Another couple of great issues were Roy Thomas' Alter Ego tribute to John's passing (here is a link to one article) and the Comics Journal tribute as well. Most of these are available at your favorite book sellers or at Two Morrows Publishing.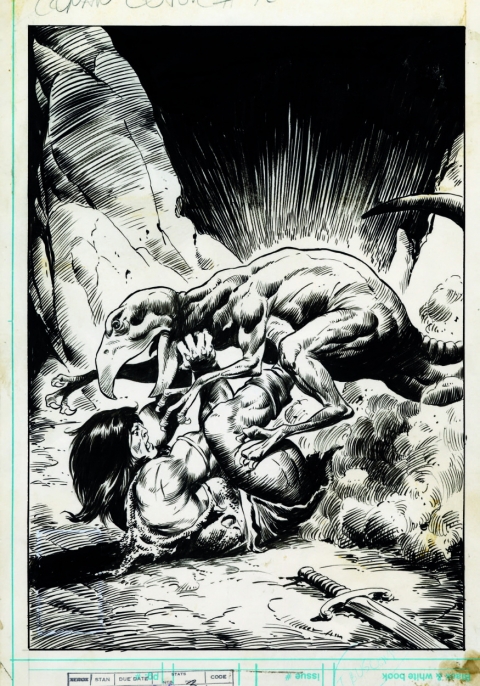 Now back to some favorite covers. Conan #95 is a stunner and I have attached a high resolution scan of the original art. What perfect symmetry!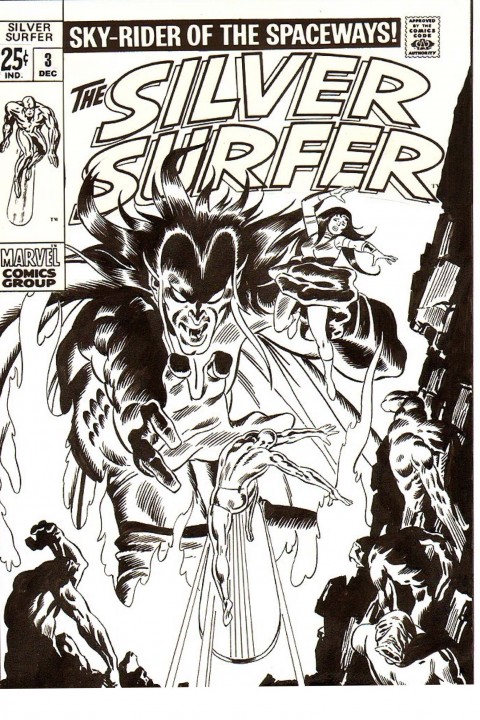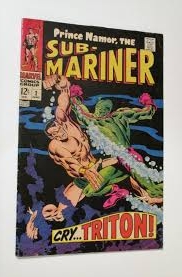 Silver Surfer #3. The first appearance of Mephisto.I have attached a recreation by Big John from my collection, which is beautiful! At least as beautiful as Mephisto can be.
And last but not least Sub-Mariner #2, Cry…Triton. Again, a perfect dynamic showcase of his prodigious talent!
Nuff Said!
So Happy Birthday Big John Buscema!
Let's hear your favorites … and continued Happy Collecting!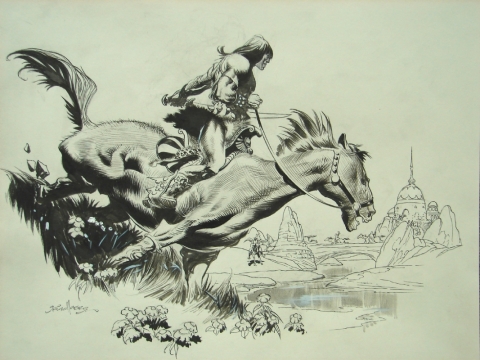 Oh, and one more thing. Roy Thomas is returning to Conan at Dark Horse and he is teaming up with Tom Grindberg fresh off their run on Tarzan. They promise a return to greatness and Grindberg is using Buscema as a guide for his Conan! Here is what that looks like!