While standing in my local comic book shop the other day, I was looking around and noticed something. A lot of comics have anti-heroes as their main characters. This got me thinking, why are there so many anti-heroes?
Looking back to older comics, the main characters were handsome clean cut men who knew the difference between good and bad; it was black and white. They wore bright colours and capes making it obvious that they were on the side of good. I believe that this was because the reading demographic was so young.  Over the years, the readers have gotten older, craving more relatable and realistic characters. This is where the anti-hero comes in. For them the black and white line between good and bad is blurred into a grayish hue allowing characters to have a bit more personality and a more shenanigans than the regular hero.
During my research for this article, I decided to ask my friends and Twitter followers who their favourite anti-hero is. I had a couple people ask me, "is so and so considered an anti-hero?" Well, an anti,hero is technically someone who lacks heroic virtues and qualities, but I think a hero  with attitude also qualifies as an anti-hero.
Now for the list of my favourite anti-heroes!
1. Spider Jerusalem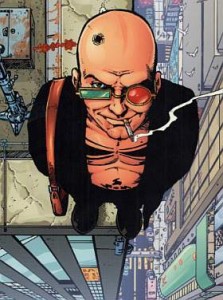 My all time favourite anti-hero, this rude, vulgar potty mouth bastard stole my heart in the series Transmetropolitan.
2. Catwomen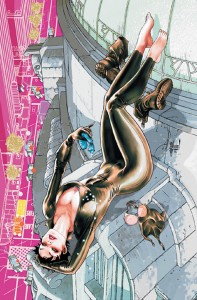 This sexy thief gets herself into trouble, but once in a while walks on the good side of things
3. Punisher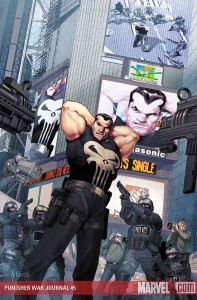 When asking my friends and Twitter followers, this anti-hero was the most popular. Probably because he looks so sexy in a tight t-shirt!
4. The Watchmen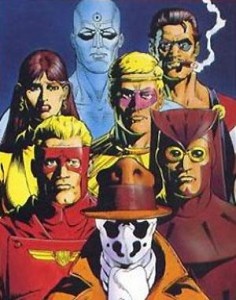 I know this is a group and not an individual, but lumped together they are some great anti-heroes.
5. John Constantine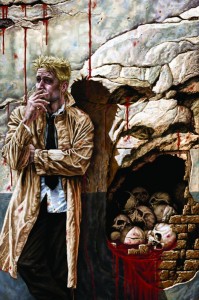 This chain smoking Brit is from the series Hellblazer. He is one sexy badass.
I would love to know who your favourite anti-hero is, and what you consider an anti-hero to be.
I would also like to give a shout out to my awesome Twitter followers for the anti-hero suggestions, especially:
@HopeLNicholson, @kingdomofevan, @Rebel_Loo, @drquinzel.