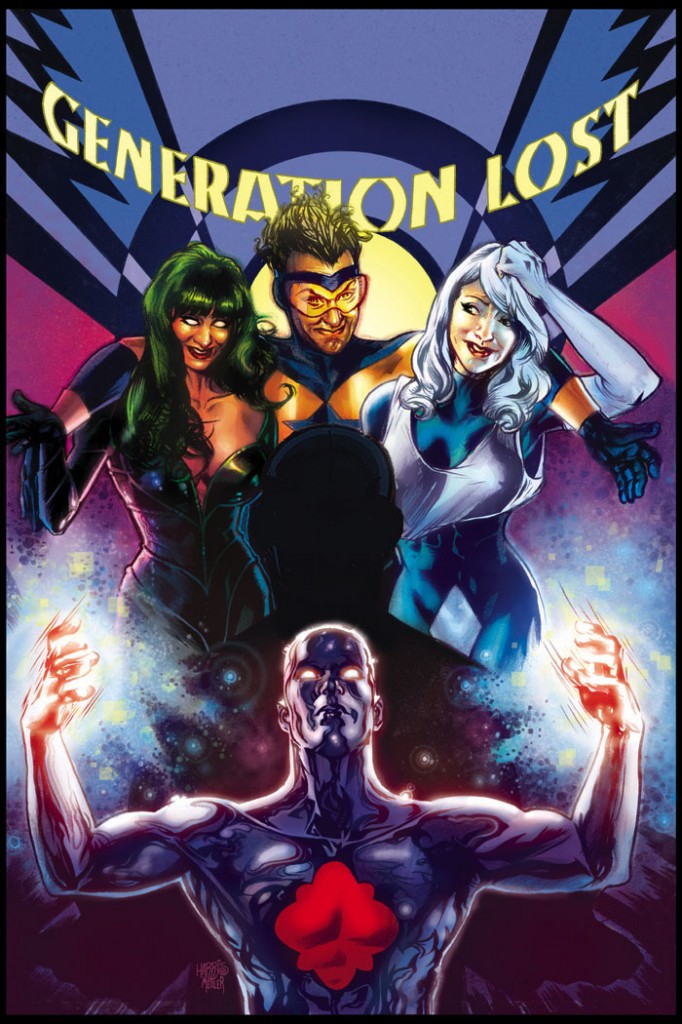 DC Comics announced on The Source this morning that Keith Giffen and Judd Winick will team to write Justice League: Generation Lost, a 26-issue bi-weekly series featuring many of the characters from Giffen's classic run on Justice League back in the late 1980s.
The two writers spoke with Newsarama about the project, where Giffen addressed why his JLI co-writer, J.M. DeMatteis, isn't working on it.
"Because Marc and I – along with artist Chris Batista – are taking over Booster Gold, that's why. And yes, it's exactly what you think it is," he said.
"It didn't really hit me until last night when I woke up screaming," Giffen said. "They're back in my life. Be afraid, Judd. Be very afraid."
"Most of my best work has been driven by fear, so it takes the edge off to have it all this anxiety out in the open," Winick said. "But mostly what Keith and I are trying to say about this book is that we're NOT SAYING ANYTHING ABOUT THIS BOOK. Yet. Stay tuned."
According to Giffen, the new bi-weekly series will feature Captain Atom, Booster Gold, Blue Beetle, Fire, Ice and Rocket Red, among others. Check out the interview over at Newsarama for more details.
Enjoy the snazzy Tony Harris cover you see above!