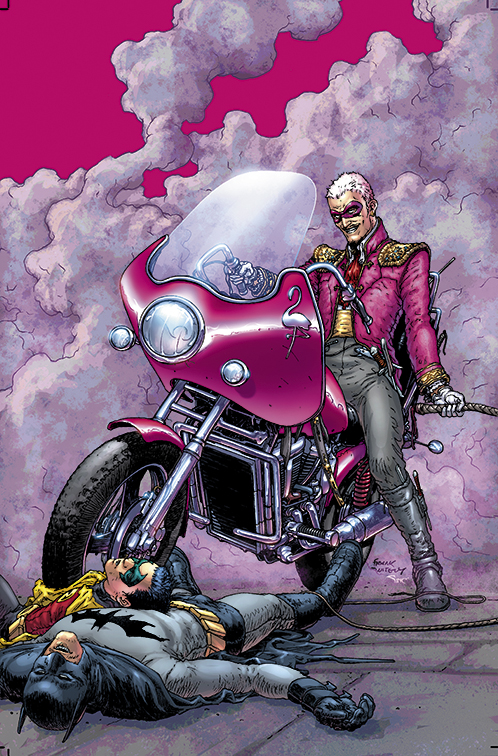 I've been consistently blown away by Grant Morrison's Batman and Robin. It's like this awesome mixture of all these elements that make Batman, hell, comics awesome all put together into one monthly issue.
I suppose one of the reasons is just how wonderful Frank Quitely's sense of design is. When you're making – what DC editor Mike Marts is calling "Batman's most dangerous, psychopathic, murderous foe" – you're setting yourself up to fill pretty good shoes. But The Flamingo? God, look at that design.
Of course, you're probably reminded a bit of a the other purple guy from Batman's past, Prince, when you look at his design. I mean, let's be honest – there's no way that this isn't inspired in part by The classic album cover to Purple Rain. Take a look below: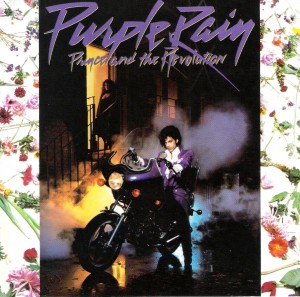 It seems some people dispute my Prince homage: The good folks over at Scans_Daily seem to think he looks more like John Waters.