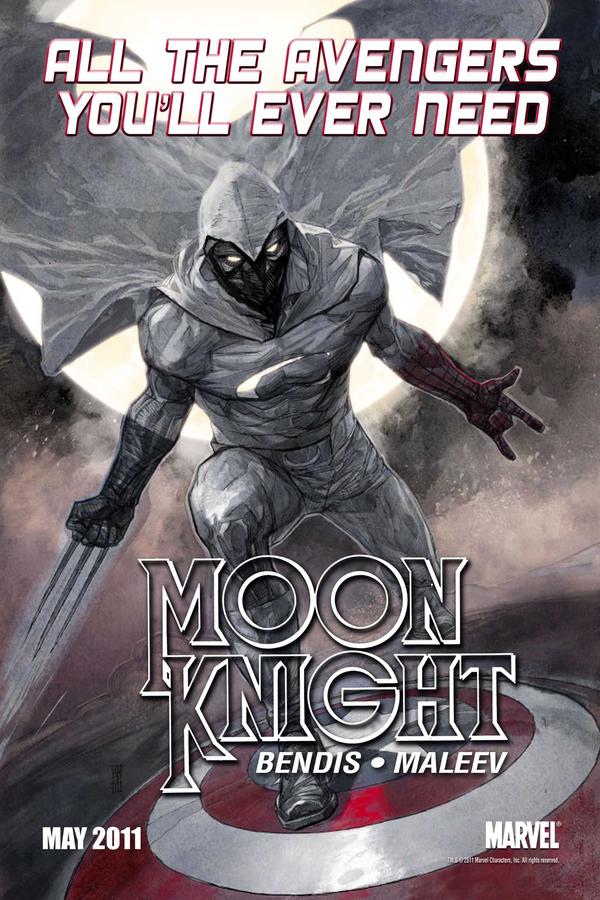 Marvel Comics has released a teaser for their latest Moon Knight series.
Despite lukewarm successes with its series over the last few years, Marvel is again trying to push a Moon Knight title.
Over the last few years, titles featuring the fan favourite have started strong, but ultimately trailed off as the series wore on.
The venerable comic book juggernaut is hoping to change the fortunes of one of their most heavily supported properties, which will now be helmed by Brian Bendis and Alex Maleev.
Bendis and Maleev are critically renowned for their work Daredevil, and recently have come back together to work on Bendis' creator owned property, Scarlet.
The new Moon Knight series launches in May, and like the character, Marvel let us know he's coming to take names and kick posteriori.