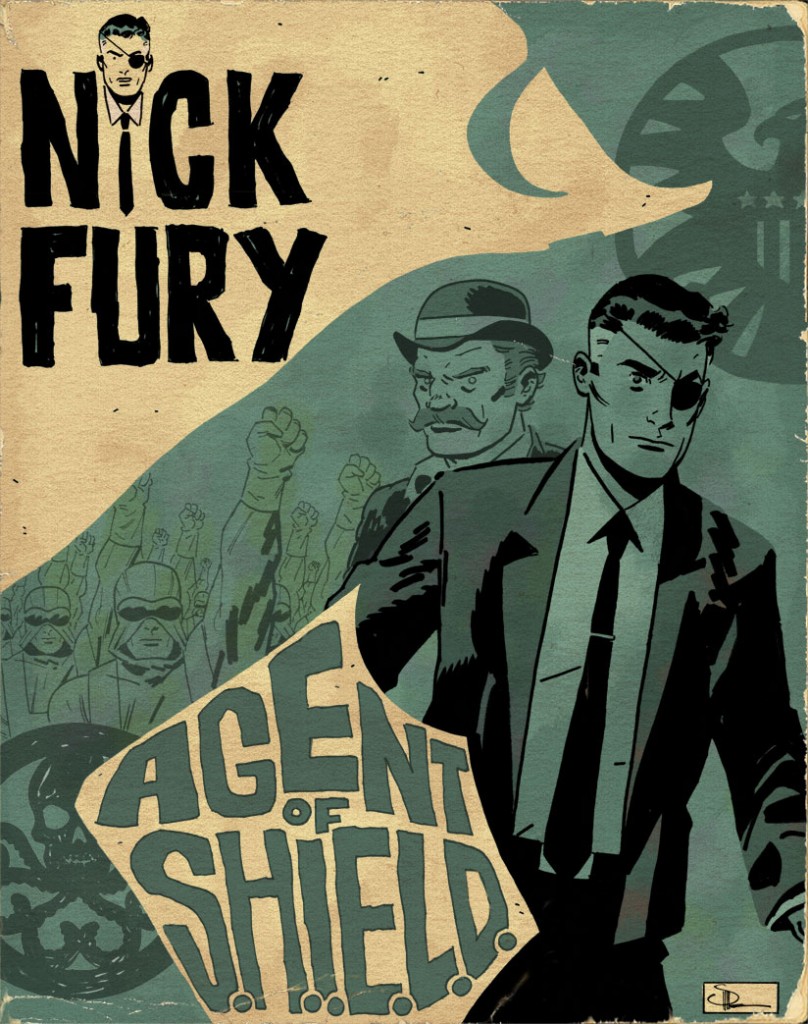 This week, the always entertaining Comic Twart collective illustrated everyone's favorite stogie-chomping super-spy — Colonel Nicholas Joseph Fury. Furthermore, they went the extra mile and drew the 1960s Swingin' Steranko version of Nick.  (check out the above image by Evan Shaner.)
I'd be remiss if I didn't showcase Franco Francavilla's awesome Nick Fury strip: imagine how cool a Ed Brubaker/Francavilla Nick Fury Origin story would be?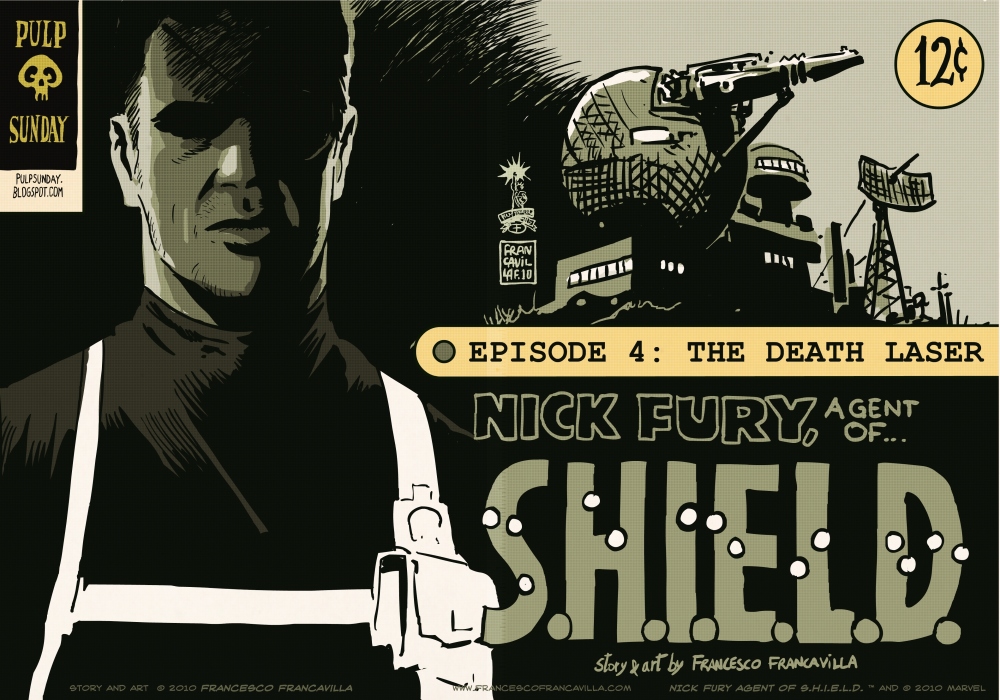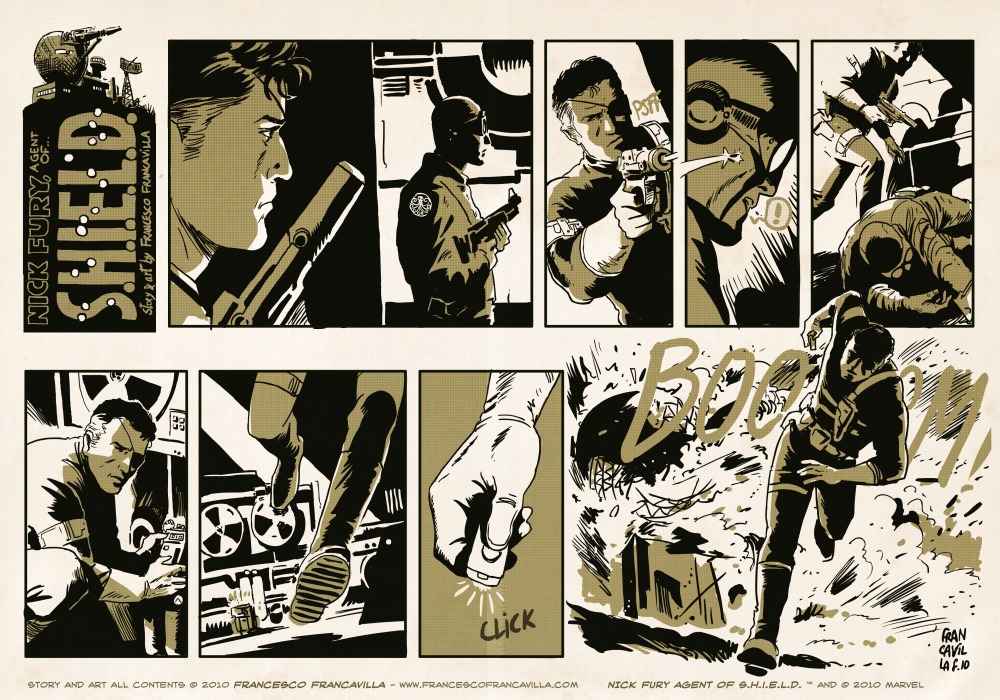 Be sure to check out the rest of Comic Twart's designs at their website.