Toronto Comicon, or is it Comicon Toronto as their website URL would indicate, and for those of us who remember the Paradise Comics show. The two day weekend show wrapped up and it was quite the event, for Star Trek The Next Generation fans. For comics fans there was a large group of dealers and a small group of artists. Overall a smaller show with a regional feel.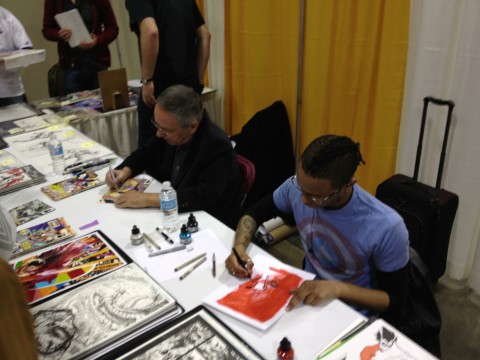 The featured guest was Mike Zeck, a big name for those who remember his great comic runs. His handler said this was only his second show in the last seventeen years, the other being last year. Also in attendance were Joe Jusko and Mark Texeira, from the same era as Zeck, and Lee Weeks. A strong Canadian contingent rounded out the area with the likes of Leonard Kirk, Cary Nord, Marco Rudy, Ty Templeton, Kalman Andrasofszky and Katie Cook.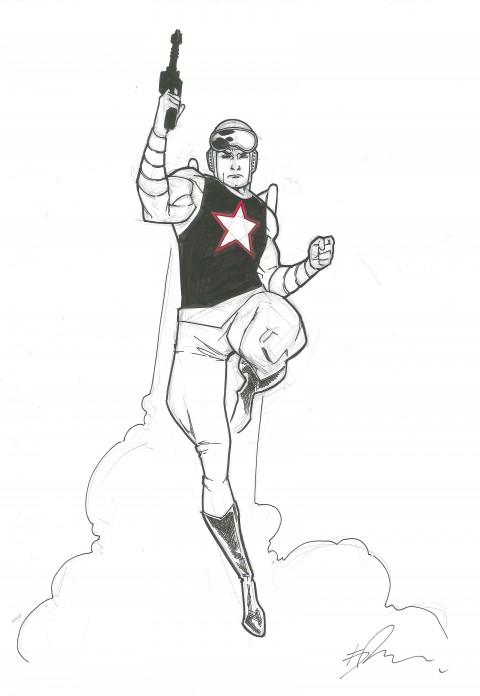 Zeck wasn't sketching but did have completed 8.5×11″ quick sketches for around $350 plus lots of classic artwork like covers and poster art. Jusko and Weeks were doing full figures for $200. Everyone has a sketch book or hardcover art book for purchase along with prints, so there was something for every budget.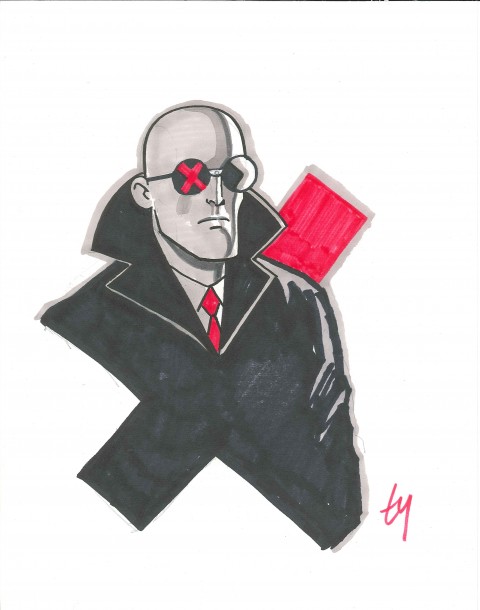 I picked up four pieces this show: Buck Rogers from Calman Andrasofszky, Mister X from Ty Templeton, Nick Fury by Lee Weeks, and Dormannu as Doctor Strange by Leonard Kirk. The first three were commissions and the last was an ink test Kirk did for the splash of X-Factor issue 360.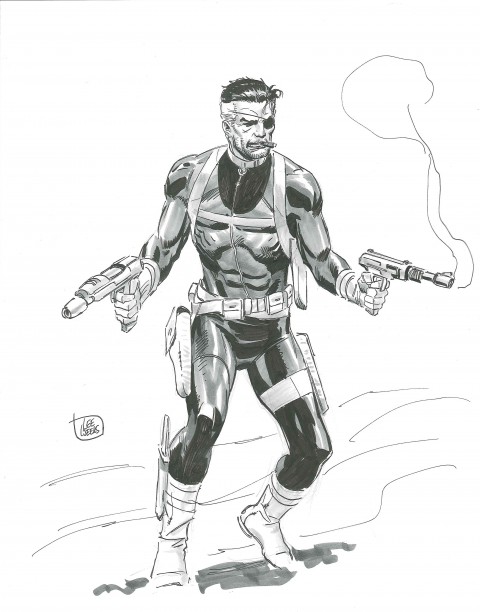 There was some chatting going on, like Weeks mentioning he hasn't worked in three years for health reasons but will be returning to Marvel on a character he's worked before. Kirk also had some news but said it wasn't ready to public consumption. Templeton presented an interesting story about Vortex owner Bill Marks and his ownership of Mister X and licensing fees limiting creators using the character.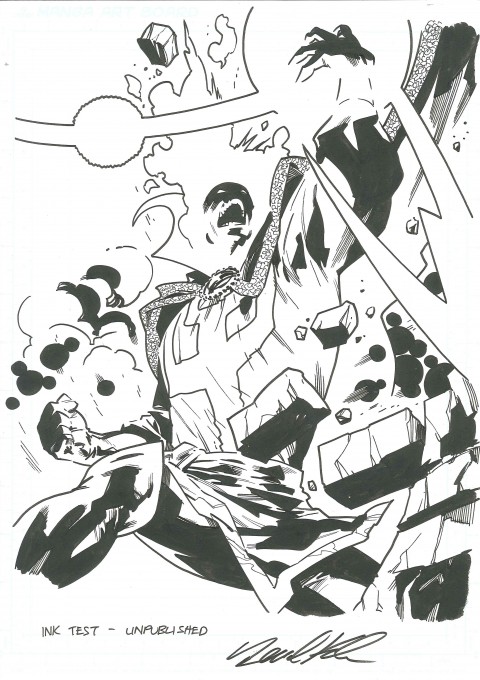 Pretty much every Ontario dealer was at the show, along with some other Canadian dealers and I believe an American or two. Lots of comics on sale, along with loads of merchandise targeted to the Star Trek crowd. A good selection of modern books with a smattering of silver and golden age. The bulk of retail was made up of new comics and collected editions. Sex issue 1 for $15 was a common site; I didn't see any selling. Hardcovers and trade paperbacks went from U.S. cover to 50% off U.S. cover and everything in between.
I was on the lookout for IDW Artist Editions and much to my surprise they were all over the show, with an average retail of $150. Retailers seem to be ordering more of the later editions as Daredevil, Rocketeer 2nd print and Gil Kane Spider-Man were the most available. Also noticed the giant oversized The Black Incal limited edition for $60-$100; I talked one down to $50 and picked it up. It was my only book purchase at the show.
Crowds were heaviest on Saturday afternoon but remained steady throughout the show. Tickets were sold out on Saturday before 1 PM and people were given a discount voucher for Sunday. There were insane lines throughout the show for the Star Trek stars, but the only line for comics was Mike Zeck.
It's worth noting that the convention centre had a coat and parcel check at the entrance so winter gear wasn't an issue. I also found $5 per day parking within ten minutes of the show on Saturday and Sunday.