I attended the 2014 Toronto Comicon on Friday, the first of its three days. Being a few hours away from Toronto I could only afford the time and cost to attend one day of the show, as our intrepid reporters Ed Campbell and Stanley Jon received the CBD press passes.
This show has risen in days, guests and cost in the last few years since the demise of Wizard World Toronto. Not that long ago it was a spring fan appreciation show with no admission. Now it's a "proper" weekend show running Friday evening and all day Saturday and Sunday. I almost said comic show but corrected myself, as this is a celebrity show first. The flyer distributed to comic shops was a glossy affair with large colour photos of all the celebrity guests and a small text box on the front mentioning comic guests. Hmm.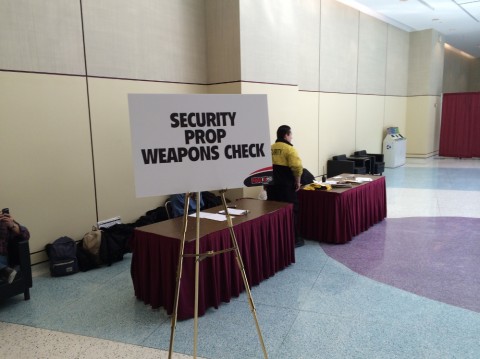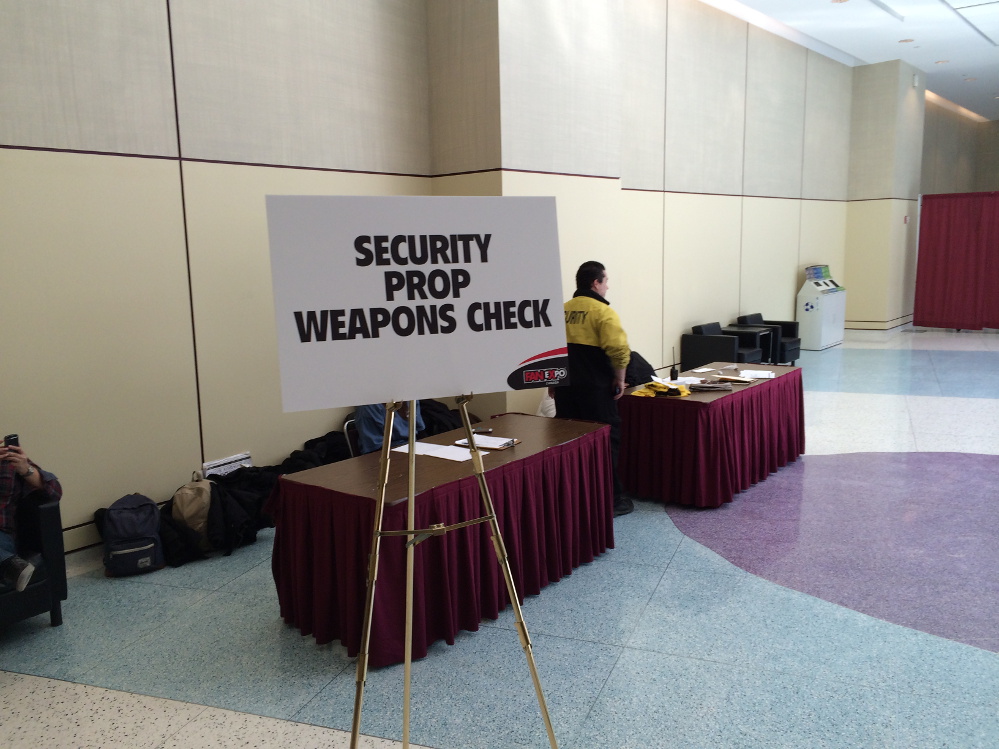 This was my first site of the show, and I was slightly disappointed there was no one there. Do they ban metal swords, even though you can buy them at the show? While I snapped this picture there was a hubbub behind me as Toronto mayor Rob Ford went by; apparently there was another event at the Metro Toronto Convention Centre that day, but this one was licensed…
I was excited to see Kevin Maguire and Nick Bradshaw on the guest list, even though I've been paring down my art collecting. My first pass around the artist's alley revealed very few guests were there. I do want to mention Ray Fawkes, who is always early at every show appearance, set up and ready for business before the doors open.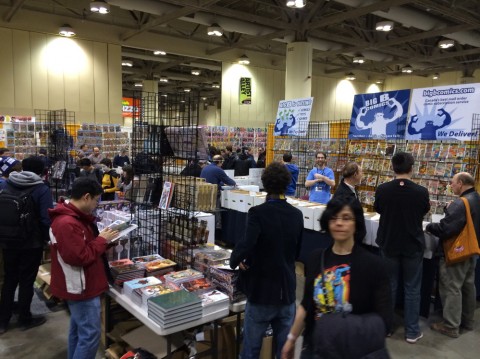 Next up were the comic book retailers, who were scattered around the show floor. Most were concentrated in a block between the entrance and artist's alley but I found a few poor souls stuck amongst the celebrity photos  and anime. Traffic for a Friday afternoon was strong and steady, with the aisles quickly filling with cosplayers and picture takers.
This time around most dealers were selling older books with a few tables of graphic novels and trade paperbacks. Books were going for U.S. cover to 40% off, so the Toronto show average.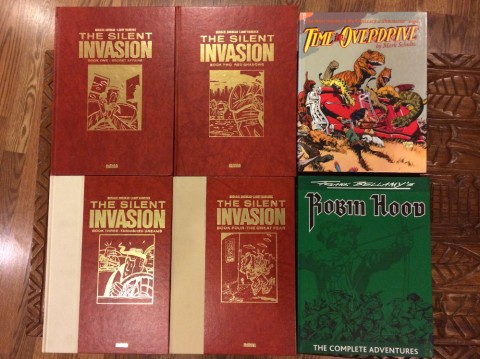 As always I was hunting for 1980s and 90s limited hardcovers, which is a safe game plan since there are few and thereby my spending is slight. I did hit upon Comic Hunter and their wall of 40% off books, which encompassed an eclectic collection of books from 1980 on, or just my thing. I picked up the complete four volume Silent Invasion signed and numbered hardcover set from NBM (a Canadian class, look for my review shortly), Time In Overdrive from Kitchen Sink Press, also signed and numbered, and Frank Bellamy's Robin Hood from Book Palace Books. What a haul! These would have been unsold for sure had I not come by.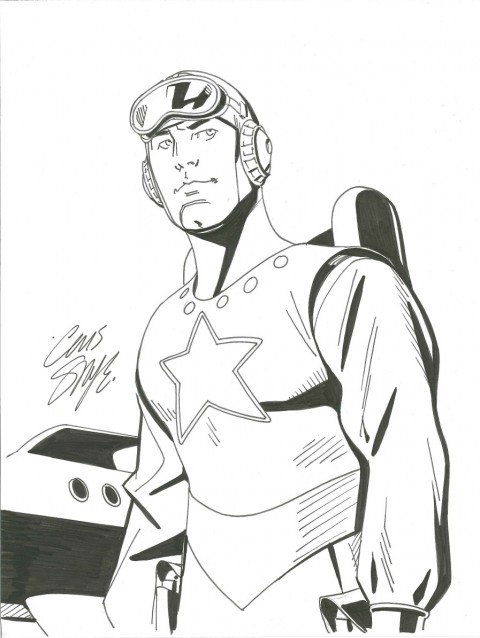 I did a second pass of artist's alley and came upon Chris Sprouse, a Toronto regular. We talked about Tom Strong and the new trade just solicited. Currently there are no plans for another series, but that may change based on sales of the Planet Of Peril trade. Also no plans for a Tom Strong Deluxe Edition volume 3 or a Tom Strong Absolute: come on DC! I did get this Buck Rogers commission.
Bradshaw had a strong line and I never saw Maguire, or a lot of local creators for that matter. Maybe next time.