Friday at Toronto's convention center, Fan Expo 2011 continued. Fan costumes were out in full force today and the venue was practically packed by 11 a.m.
Saturday is what event planners have been bracing for. A big turn out is expected and organizers are doing everything they can to maintain control over crowds. This includes walking expo-goers through various mazes and keeping groups of people moving.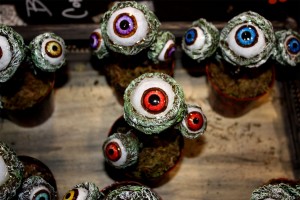 Calling all aspiring writers! Saturday at 11 a.m. in room 717 check out the Image Comics hosted Pitching Your Creator-Owned Comics? Writers Unite! The panel is sure to be filled with tips and tricks to kick start your comic book career.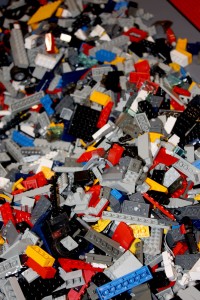 Don't forget to check out the Lego play area. Where you or the mini-fans can build your own robot, spaceship or whatever else the imagination holds.
Fan of The Walking Dead? Since AMC's adaption who isn't? Catch Tony Moore at 11 a.m. and get your favorite cover signed. At 1 p.m. in room 717 Moore will be participating in Creating Zombies & Macabre Monsters for Fun & Prort with Tony Moore. Sure to be filled with juicy revelations and horrific details about the creation of The Walking Dead's rapidly decomposing zombies.
Zombies not really your thing? On the other side of the coin, catch Cute Reboot: Creating Fun Comics For Kids with Katie Cook at 2 p.m. in room 717.
Saturday panels are on fire! And 2:30 p.m. is going to be a busy hour on the convention floor. Spotlight on Jeff Smith, DC Art Masters: Batman, and Marvel: The X-Men make it a tough call.
Nab some autographs from  Matt Fraction, Steve McNiven, Tony Daniel, and/or James Robinson while the Saturday evening sets in.
Comics not your thing? Search through boxes of Manga or check out Artist Alley for handcrafted goods.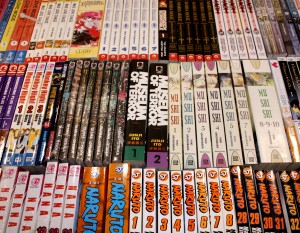 And if shopping's not your thing but meeting celebrities is catch Tom Felton, aka Harry Potter villain Draco Malfoy, Eliza Dushku aka Faith from Buffy The Vampire Slayer, or Sam Tramell aka Sam Merlot from True Blood. All are attending the show Saturday and Sunday amongst a throng of other pop culture phenomenon.
In all honesty, Friday afternoon Felton really got teenage girls blood flowing with one of the longest line ups of the day, even beating out Robert Englund for most popular. Arrive early to meet the Felton, or any of your favorite actors for that matter as the majority of celebrities have long line ups.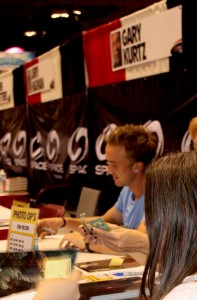 Hugh Jackman isn't slated to appear at Toronto's Fan Expo but his big screen alter ego in Real Steel is standing tall for all to see. Check out the massive robot featured in Jackman's newest flick and while your around check out film previews as well as some of the alternate robots Jackman's character takes on in the film.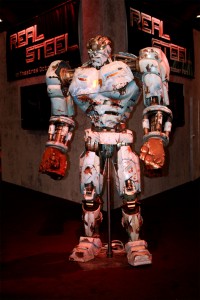 It's going to be a busy day, so don't forget to wear your walking shoes, bring a backpack and a snack. Food is available in the exhibition hall. Choose from Pizza, Pizza, a catered sushi cart and a lemonade stand.
This marks the last two days of Fan Expo. Get out early, enjoy and try to take in as much of the sights and sounds as possible. It's a whole year before we get to do this again!
All photos courtesy of Alex Tomaszewski.