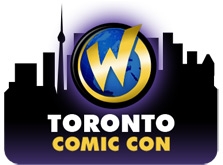 Francis Manapul offered tips to up and coming comic book creators during a Q&A session at Wizard World Toronto Comic Con on Saturday.
"I would put together a sequential portfolio and just go to as many conventions as possible," Manapul said.
He said conventions are a great way to build up contacts with other artists and trade ideas on techniques.
"A lot of it has to do with networking," he said.
An important thing to remember is that comic book companies prefer something in comic format as opposed to a pitch package with detailed story outlines, he said.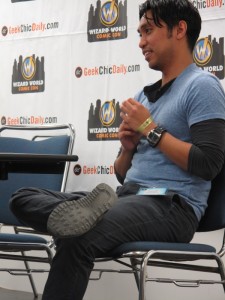 "If you can show your story in comic book format it shows publishers that maybe you're someone they'd want to work with," he said. "There's nothing better than giving them an actual comic."
Having that face to face experience with the work is great for publishers because it motivates them to take a look at your work, he said.
"If the art is cool, they'll want to read it," he said.
Improving your work comes with time, whether you're attending school or not.
"A lot of it is just being around other artists," he said. "You're constantly just curious about the process."
What's really important is finding a blend of the theoretical work you learn in school with the personality of your own work, because too much of either is detrimental, he said.
When it comes to finding collaborators though, find someone with a similar vision and someone you can openly bounce new creative ideas off of.
"You want to work with people you get along with," he said. "You have to pick the guys you know that have a similar vision so you can have a cohesive story."
Plans for 2011
Manapul also revealed he would like to write more throughout the year.
"It's a natural progression I think. It's more a matter of being willing to dive in and try it."
There are two different types of artists; illustrators who solely focus on things like rendering and those who try to take more control over their work in terms of inking and colouring, he said.
It's a natural evolution towards wanting to have greater control over how the story is told, he said.