Comic Book Resources has a wonderful interview with Dean Mullaney, creative director of The Library Of American Comics, an IDW imprint that has given us a wealth of comic strip reprints.  We're in a golden age of reprints and Mullaney is leading the charge.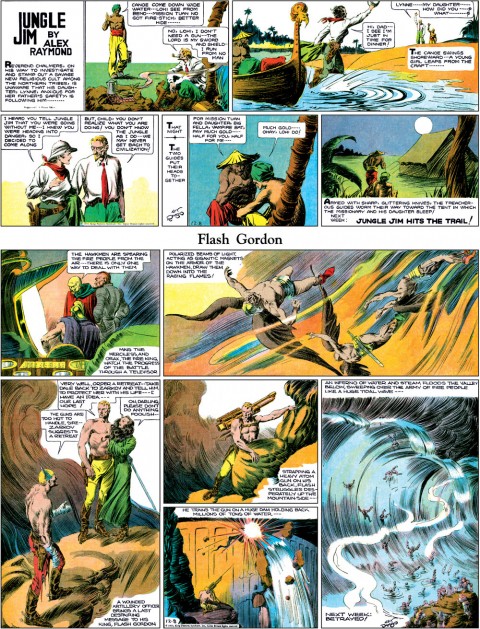 Two books from LoAC coming out next month are Flash Gordon & Jungle Jim Volume 1: 1934-1936 By Alex Raymond (now that's a title!) and Chuck Jones: The Dream That Never Was.
Take one look at the page above and tell me you don't want to own this massive 12×16″ work.  Raymond's art is stunning and I love the colours.  The Jones book is about a strip he created in the 1970s called Crawford that until now has flown under the radar.  This volume will collect it all, including a boatload of unpublished material.