If you're not familiar with Project Rooftop then you're missing out on some pretty great time wasting.
P:R (my abbreviation, because that's what I do) is a web site that hosts contests wherein you can submit redesigns for established superhero costumes. It's great fun and actually comes out with pretty phenomenal designs that I actually wished they would use.
Well, now it looks like Dean Trippe and co are taking on Captain America. (Whichever one, Steve, Bucky or Isaiah.) If you have an idea here's the info below: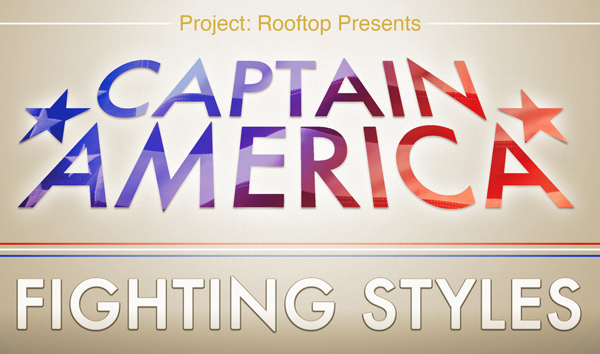 Steve Rogers may be a man out of time, but his red, white, and blue BDU is timeless. But that's never stopped us before. Steady your quivering  hands, designers, because Project: Rooftop is putting out the call: Send us your redesigns of the Sentinel of Liberty, Captain America!

Feel free to chose your preferred shield-slinger (Steve Rogers, Bucky Barnes, Isaiah Bradley, etc.), but you must choose someone who has operated under the title in continuity. Regardless of the man in the uniform, Captain America is a symbol as well as a warrior, and should represent America's best ideals, even when others in power fall short of his moral standards.

Be sure to read our guidelines and send your entries as attachments to [email protected].

Entries must be received by August 1st, 2010.

Click here to check out our past events!