Yesterday Marvel released the official trailer for The Avengers.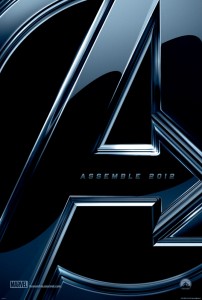 The Avengers is the movie event of 2012.  As you can see in the trailer it looks like there is going to be lots of action (and humour… love that Tony Stark).
This new trailer also gives us a good idea what the characters are going to look like.  Iron Man looks virtually the same, but Thor, Cap and Black Widow have an updated look.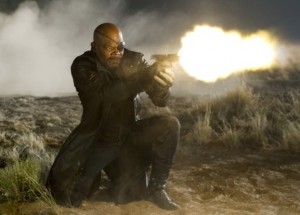 The thing I like about this video is it generates interest for the Avengers movie, but doesn't give us a clue to what the story is.  Some trailers give away the majority of the story (and sometimes the final scene) but this one still has some mystery to it.
One point I have to ponder with the trailer is the scene where Thor looks like he's attacking Captain America, and Cap is blocking with his shield.  I am interested… what is happening in that scene?
We know that Loki is a villain in The Avengers, but who else is going to join Loki to fight against Earth's Mightiest Heroes?
There is not doubt we will get to see lots of trailers before the May 4/2012 release date, I know I am excited.  What do you think about the trailer?  Let us know in the comments below.