Transformers Dark Of The Moon hits the Blu-Ray and DVD shelves Friday September 30th.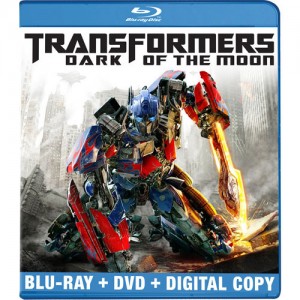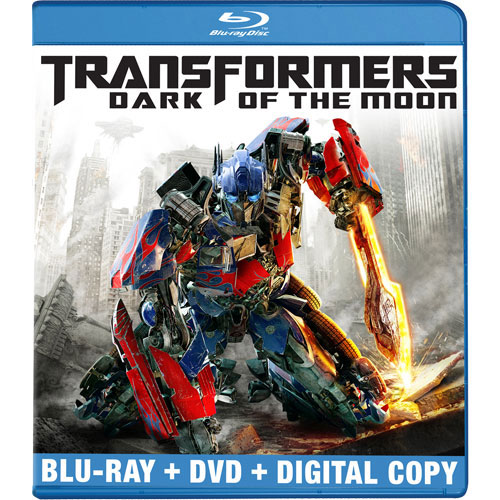 This installment of the Transformers franchise has the Autobots fighting against their nemesii Decepticons and a former ally.  Aiding the autobots are Sam Witwicky, Capt. Lennox, (Former) Agent Simmons and new addition Carly (portrayed by the beautiful Rosie Huntington-Whiteley).
Transformers Dark Of The Moon proved to be a powerhouse this year at the box office.  The worldwide box office for the movie was $1,117,966,650 (source Box Office Mojo), which makes it #5 on the All-Time Box Office List (surpassing even The Dark Knight), and the most successful Transformer movie yet.
I enjoyed TDOTM more than Transformers Revenge of the Fallen.  It has been widely acknowledged that Transformers 2 was an inferior film, with the writers strike from 2007-08 being the blame.  Dark Of The Moon is the movie that Revenge of the Fallen should have been.  I was ecstatic when I heard that Leonard Nimoy was going to be the voice of Sentinal Prime in DOTM.  He was the voice of Galvatron in the original 80's Transformers animated movie.  Having him as a member of the voice cast helps link the Transformers films and continuities.
The special features for the Blu-Ray are unconfirmed at this time.  A 3D combo will be released in the future; the release date has not been confirmed.  Transformers Dark Of The Moon is a must buy for your Blu-Ray/DV collection.