Amazing Spider-Man #328, Marvel Comics, January 1990. Artist: Todd McFarlane.
A great comic book cover matching each day of the year, 1 through 365. Please chime in with your favourite corresponding cover, from any era.
I really wasn't happy with Day 328's selection but I did have to go with Todd McFarlane's way too busy cover to amazing Spider-Man #328 mainly because I think Spidey just punched Hulk right in his gonads.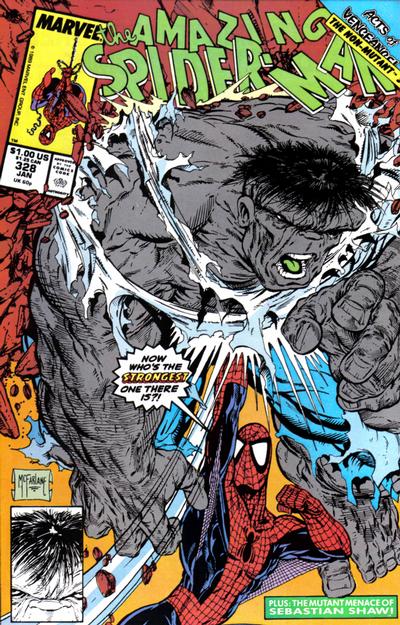 My love hate relationship with Scoot McDaniel continues, this time around I think I'll go with love as I like his attempt on the cover of Daredevil #328.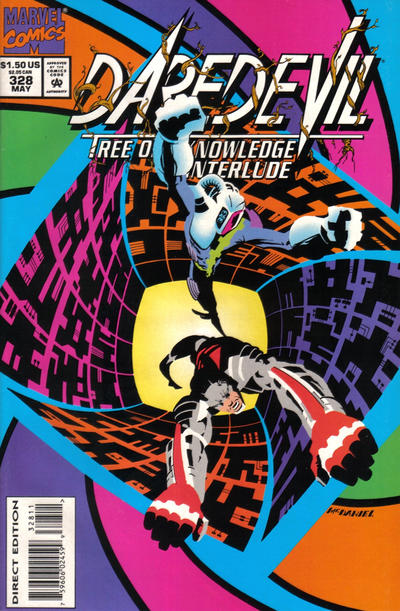 What better remedy on a confusing a d cold cover day that some hot cover chicken noodle soup care of Carl Bettner's cover to Four Color #328.