Grading comics allowed for the large and vibrant vintage comic market to expand exponentially. Gone was the worry of missing pages, of undetected restoration, of missed cropping and of buying over graded books. All this had come at a cost though because another thing gone was the interior art.
This column will celebrate the Splash page, you know that page you will never get to see again because your comic is locked and sealed in a hard plastic case.
I think your jaw will drop with some of this art and I think you may even be tempted to crack that case open to see these gems first hand.
This Splash post will be weekly and I'll try to get a minimum of 2 splash pages up, with each from a different era.
Neal Adams' splash page to Batman #237 is absolutely stunning and may even surpass his amazing cover to the same issue.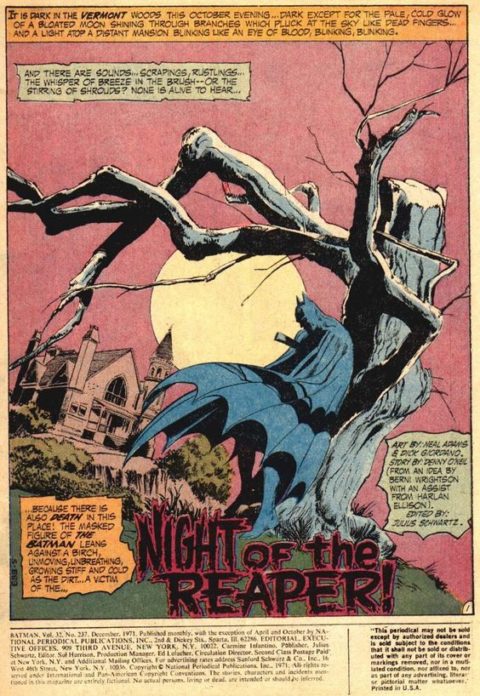 Who isn't a fan of Bob Fujitani, his cover to Pep Comics #34 is one of the best of the whole Golden Age, have a look at his splash page to Hangman story in Pep Comics #43, great stuff.