Grading comics allowed for the large and vibrant vintage comic market to expand exponentially. Gone was the worry of missing pages, of undetected restoration, of missed cropping and of buying over graded books. All this had come at a cost because another thing gone was the interior art.
This column will celebrate the Splash page. You know, that page you will never get to see again because your comic is locked and sealed in a hard plastic case.
I think your jaw will drop with some of this art and I think you may even be tempted to crack that case open to see these gems first hand.
---
I'm still trying to find a groove for this post, I think I will try three splash pages next week and explore some more unique art styles.
Who says you need Jack Kirby for an epic Doctor Doom splash? Wally Wood does great work for Astonishing Tales #1 from August 1970.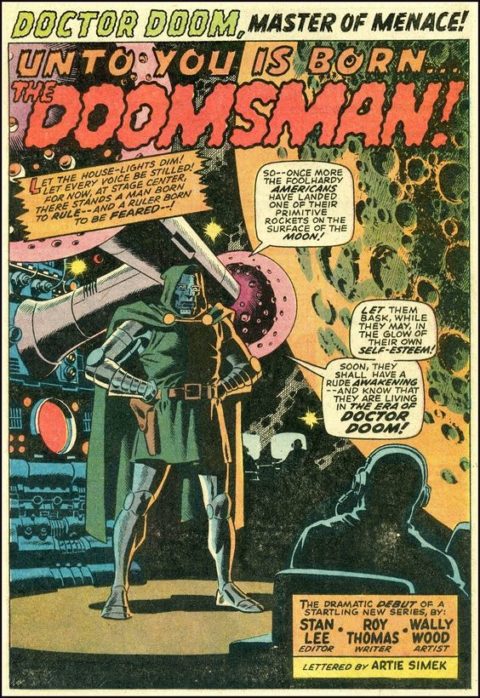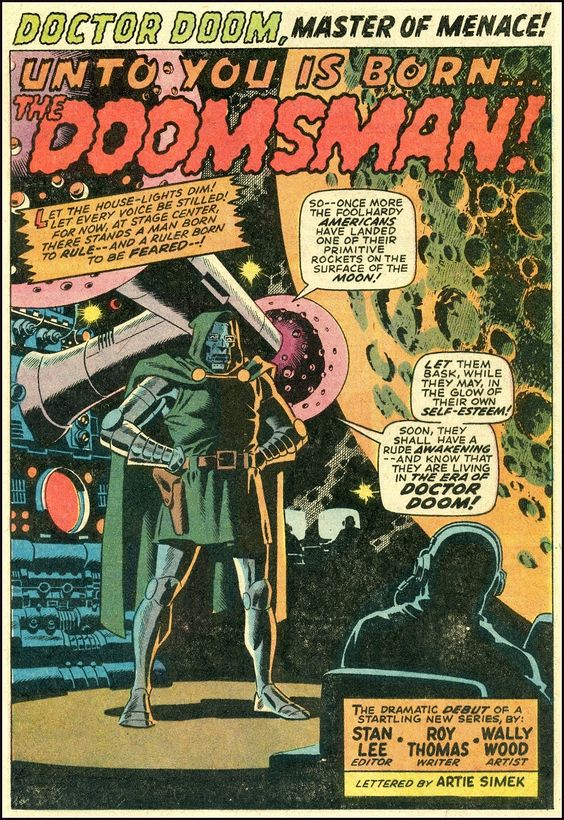 A young Jack Kirby from June 1942 and his splash for the Manhunter story in Adventure Comics #75. An issue like Adventure comics #75 had about four or five great splash pages in it because comics in those days had multiple stories.