My pal Alan was in the shop yesterday and he gave me a suggestion for this week's Making a Splash post: feature some great double-page splashes!
Nestor Redondo outdid himself with this beautiful double-page splash for Rima the Jungle Girl #1. So much to enjoy here.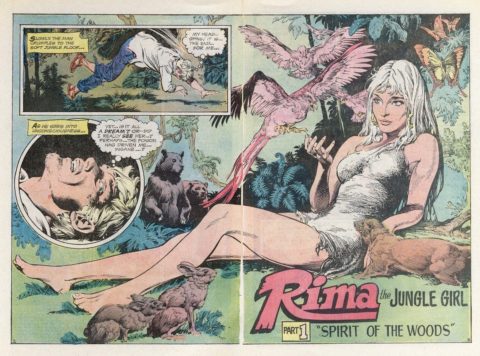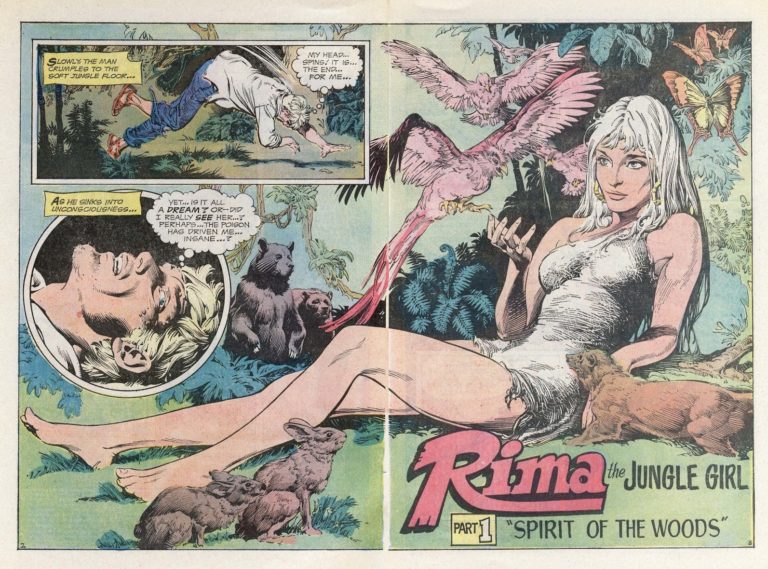 Joe Kubert had such a storied career and he really put the Kubert stamp on his DC Tarzan run: this double-page spread from Tarzan #222 is amazing.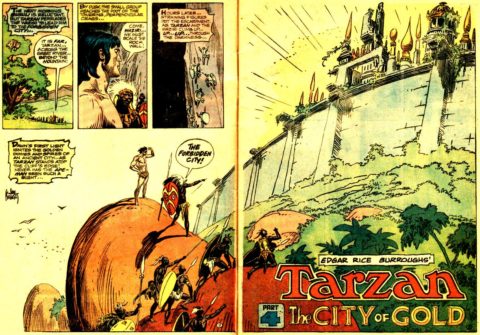 I did Russ Heath last week but this double-page spread thing allows me to sneak in his work two weeks in a row: this stunning image is from his work in Our Army At War #262.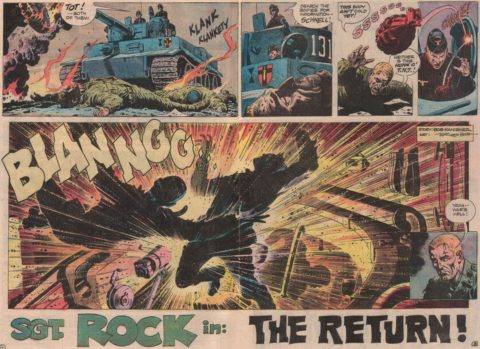 This Jack Kirby double-page spread is off the chain. Apologies as I could not find a non-remastered image, but doesn't this Kirby double-page spread from Devil Dinosaur #4 show Kirby loose and so full of that creative juice.